CNP LABORATORY Anti-Blemish Spot Patch 60 pcs
It is a blemish patch product that contains salicylic acid and tea tree oil that covers skin concerns, and can effectively deliver active ingredients by attaching them directly to areas where care is needed. The easy-to-use round-type patch is a moisture-permeable and water-proof material and is specially designed to allow air to flow while blocking external contamination.
An anti blemish patch for those who care about blemishes on their face and frequently touch them with their hands.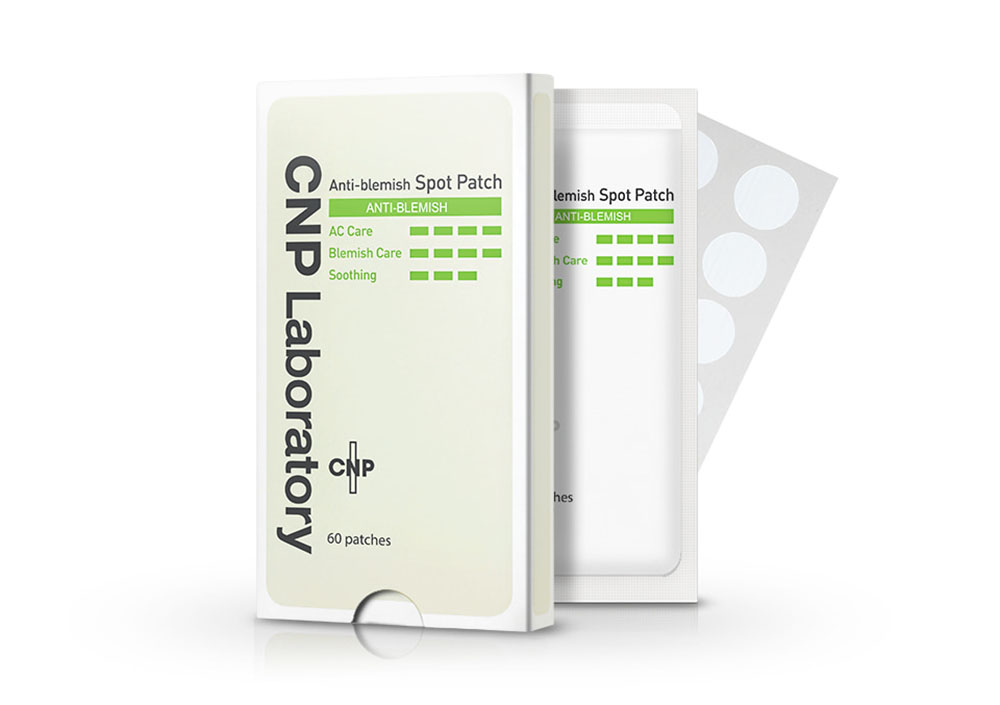 Do you want to easily cover up and soothe blemishes on your face? Don't carelessly touch them and use the anti blemish patch!
You might think that your hands are clean but they are full of germs and bacteria, sometimes your hands can worsen your skin if you squeeze or keep touching them regularly. Presents to you the invisible pimple patch.
Main Features
Active ingredients are absorbed directly into the local area of the skin: Attaching it to a problem area of the skin helps to intensively care for that area.
Excellent breathability to protect the skin: A specially designed round-type patch that blocks external pollution while allowing air to pass through is lightly attached to your skin.
A transparent patch type and is easy to use: It can be easily used not only on bare face but also after makeup, and is easy to apply and remove.
Main Ingredients
A formula containing salicylic acid and Australian tea tree oil helps soothe skin.
How to use
After washing your face, remove the patch from the film and attach it to the desired area while it is dry. (Do not use lotion or cream)
Stick it on for 8 to 12 hours. It's even better if you stick it on while sleeping.
Remove the patch after a period of time.

Recommended for
Those who wants to take care of blemishes
Those who wants to prevent infection
Those who have trouble skin
Ingredients:
Acrylates Copolymer, Alcohol Denat., Vinyl Caprolactam/VP/Dimethylaminoethyl Methacrylate Copolymer, Melaleuca Alternifolia (Tea Tree) Leaf Oil, PVP, Salicylic Acid, Butylene Glycol, Water, Allantoin, Polysorbate 80, Vitis Vinifera (Grape) Seed Extract, Phytosphingosine, Sodium Hyaluronate, Methylparaben, Limonene