AROMATICA Tea Tree Balancing Cleansing Bar 110 g
Tea tree balancing cleansing bar is free of guilt, excessive plastic, zero-waste hero all-in-one
Australian Tea tree soothes troubled skin due to excessive oil and sebum and helps clean pores. Tea tree leaves that give a scrub effect and hypoallergenic keratolytic agent LHA gently cleanse dead skin cells in pores to smooth rough skin. start trying tea tree cleansing bar
Hyaluronic acid and glycerin produced during a long period of ripening provide moisture to the spot where waste has been drained without tightening. Take care of not only your face but also problem parts of your body such as your back, arms, and chest with oil and water balance care provided by Tea tree. *CP soap may have cracks, but this is not a quality problem, so you can use it worry-free. Floral water with water-soluble aromatic ingredients provides its original fragrance.
*Keep a cleaning bar in a dry place where water is easily drained.
Tea tree balancing cleansing bar is not only a treatment for your face but all body with oil and water balance care.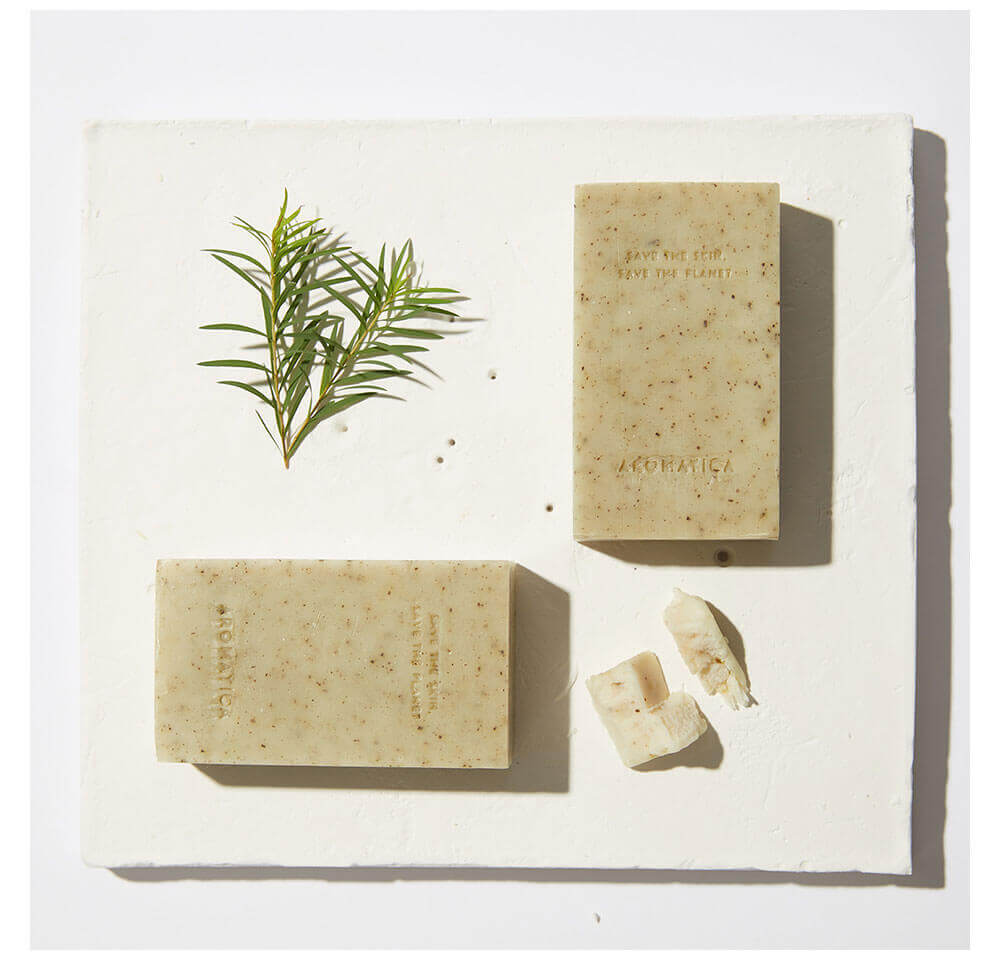 Extraction method
Steam Distillation: A method of extraction invented by the Persian chemist Ibn Sina (also known as Avicenna) in the 10th century by using steam to extract essential oil and floral water (also known as hydrosol) from flowers and herbs. Floral water (hydrosol) with water-soluble aromatic ingredients provides its original fragrance and energy to the skin for balanced skincare.
Main Features
Containing organic Australian tea tree: Contains organic Australian tea tree soothes troubled skin due to excessive oil and sebum and helps clean pores. Also, tea tree leaves provide a scrub effect, and hypoallergenic keratolytic agent LHA gently cleanses dead skin cells in pores to smooth rough skin.
Naturally-derived ingredients: Made of organic tea tree, Hyaluronic acid, and 99.4% of natural ingredients that deeply cleanse the skin without tightening feeling. Also, tea tree extract provides moisture and nutrition.
Safe cleaner saves the earth: This all-in-one tea tree cleansing bar is a guilt-free, plastic-free, and zero-waste bar. Moreover, Aromatica joins efforts in saving nature with recycled paper.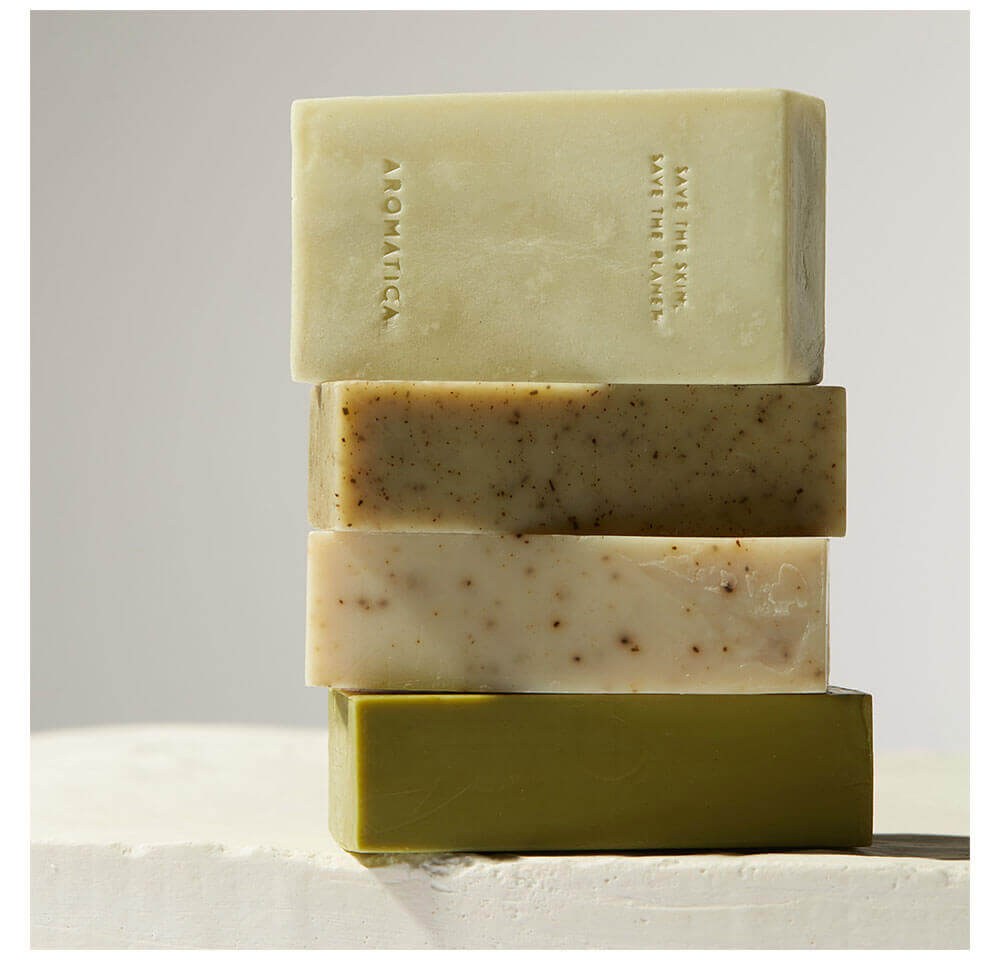 Tea tree cleansing bar is perfect for oily skin
Main Ingredients
Tea tree oil and tea tree leaf extract
How to use
Lather the soap using a wet hand or shower sponge and apply generously to the face and body.
 Rinse well.
Tip# If there are extra flaky spots on the skin, gently rub and massage using wet soap directly on the skin. Rinse well with lukewarm water.
Ingredients
99.4% of natural ingredients
Coconut palm oil, purified water, jellyfish seed oil, olive oil, jojoba seed oil, sweet almond oil, argan kernel oil, camellia seed oil, moonflower oil, shearer butter, bottled grass extract, weak bran extract, basil leaf powder, *Triple Leaf Oil (9,000 ppm), caramel, laetrile