SOME BY MI Yuja Niacin 30 Days Miracle Brightening Toner 150ml
Clear out all the wastes, even the hidden blemishes inside the skin!
A daily whitening toner from SOME BY MI provides whitening & vital energy while taking care of the blemish, freckles through Korean Yuja (citron) extracts and whitening ingredients.  Provides a deep cleansing effect. Alleviate traces of melasma, freckles, and dark spots.
The whitening toner makes a dazzling change in just 4 weeks from melasma, blemish, and freckle.

It's rich in 90% of citron extract that works on recharging skin hydration and boosting the brightening effect. And precious natural essential oils that can only extract 1L of oil from 600kg. Contains Niacinamide, a whitening functional ingredient, that helps relieve freckles and improves skin tone.  As well as contains Glutathione & Arbutin which are formulated with highly effective brightening ingredients to make the skin healthy and vibrant. The toner also contains as many as 12 types of vitamins that will nourish the skin and energize it.
Five effects in one rubbing!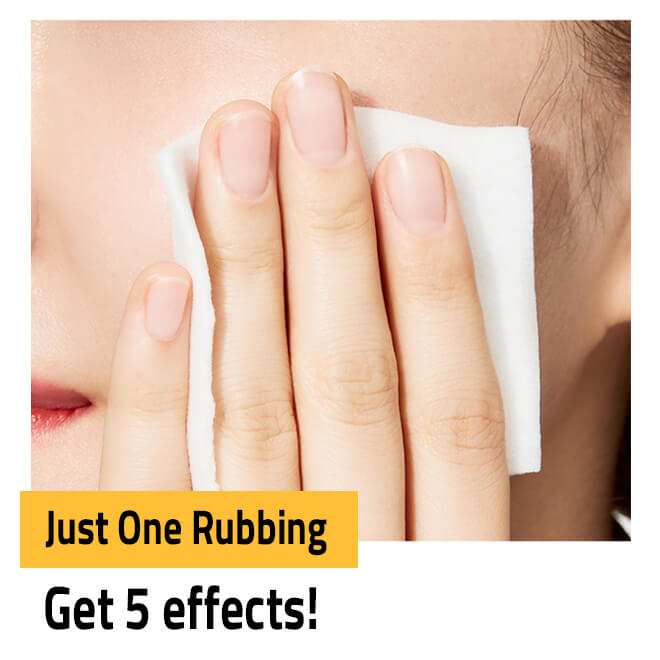 Can have 5 effects, including whitening and wrinkle improvement, as well as alleviating blemish, melasma and freckles, when you use this toner once to smooth out your skin after washing your face.
Blemish, freckle, and melasma, which we usually don't take seriously, are factors that make our skin more dull.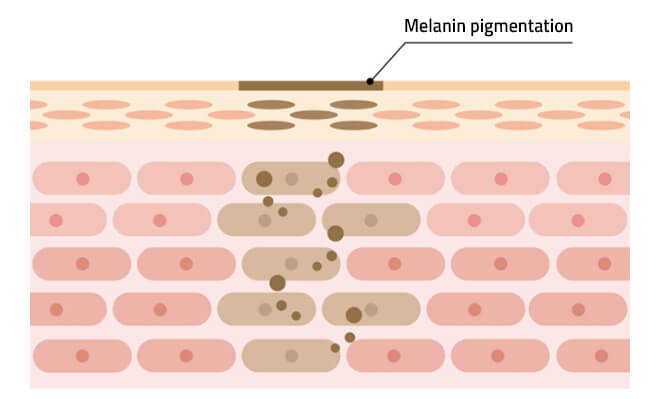 Melanin pigments are activated when exposed to ultraviolet rays and appear in the form of blemishes and melasma as they move toward the epidermis.
If your skin is dull, we recommend considering brightening from the time you use toner, the first step in skincare after washing your face.
This whitening toner brightens your skin by caring for blemishes in the following 3 steps.
Yuja Niacin Brightening toner prevents melanin pigments from depositing on your skin, effectively caring for blemish, freckle, and melasma and brightening your skin tone.
Step 1: Care for blemishes on the skin surface.
Step 2: Overall skin tone up.
Step 3: Prevents melanin deposition and care for young blemishes.

Main Features
5 in1 toner for decreasing blemish, freckle, melasma, improving skin tone and wrinkles.
Through clinical trials, 60% of participants with skin problems(blemish, freckle, and melasma) improved their skin tone brightness in 4 weeks.
Achieved more than 95% user satisfaction.
Contains more than 90% citrus Junos fruit extract, 12 vitamins, and 5% niacinamide.
20 ingredients for concern, such as Phenoxyethanol, Benzyl Alcohol, and Sodium Benzoate are not added.
Completed the skin irritation test.
A functional cosmetic for whitening and wrinkle improvement.

Main Ingredients
Citrus Junos Fruit Extract: Contains 90% of Citron grown in Goheung, Jeollanam-do, a clean area with abundant sunlight and cold sea breezes, is rich in vitamin C, helping brighten dull skin.
Niacinamide: Contains 5% of niacinamide, a whitening functional ingredient, which intensively illuminates areas that have been concerned about freckles and blemishes.
12 Vitamins: Containing up to 12 vitamins that fill the dull skin with vitality and make it clean and clear.

Use the whitening toner with confidence! Safe for sensitive skin.
Even small irritations can turn into sensitive skin if repeated. SOME BY MI made a really good whitening toner honestly, excluding skin concerns as much as possible. It is made of natural ingredients like Citron peel oil with its refreshing scent. It doesn't contain 20 harmful ingredients that you may worry about such as Alcohol, silicon, Paraben…etc, according to it's perfect for dry and sensitive skin.
The dazzling skin change you will get in 4 weeks with the whitening toner!
Completed test for melasma, blemish and freckle relief.
Completed skin tone improvement test.
Test Institute: Clinical trial report of Korean dermatology institute.
Test Period: Feb 4, 2021 ~ Mar 31, 2021.
Test Subject: 21 women.
Test Method: The test is measured 3 times, one after 30 minutes, one after 24 hours, and the other after 48 hours. Also, there may be an individual difference.
Test Result: Yuja Niacin Brightening Toner is approved for relieving freckles, Melasma. and improving skin tone.
1. Relieve skin blemishes and freckles.

A photo analyzing the degree of relief of blemish, freckle, and melasma in the right cheek and cheekbones area using ANTERA 3D.


2. Improving skin tone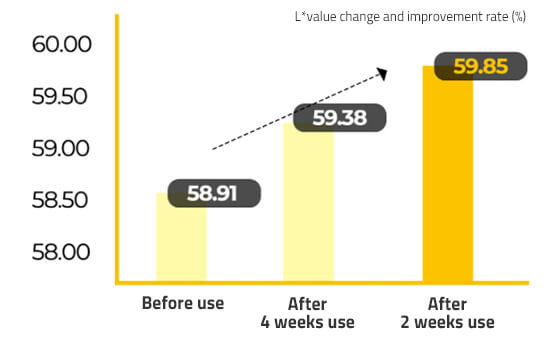 3. Satisfaction of test participants on the feeling of use it.

The result of a survey on this whitening toner after using it for 4 weeks.
4. Skin adverse reactions of test participants 
Skin Hypoallergenic Tests
Test Institute: Clinical trial report of Korean dermatology institute.
Test Subject: 33 women.
Test Method: The test is measured 3 times, one after 30 minutes, one after 24 hours, and the other after 48 hours. Also, there may be an individual difference.
Test Result: This whitening toner is a non-irritating product with an irritation index of 0.00.

Formulation
Fresh and light liquid texture full of moisture that absorbs quickly as soon as you apply it on the skin. It permeates moisture without stickiness and leaves your skin fresh and smooth.

Absorbed moistly without stickiness!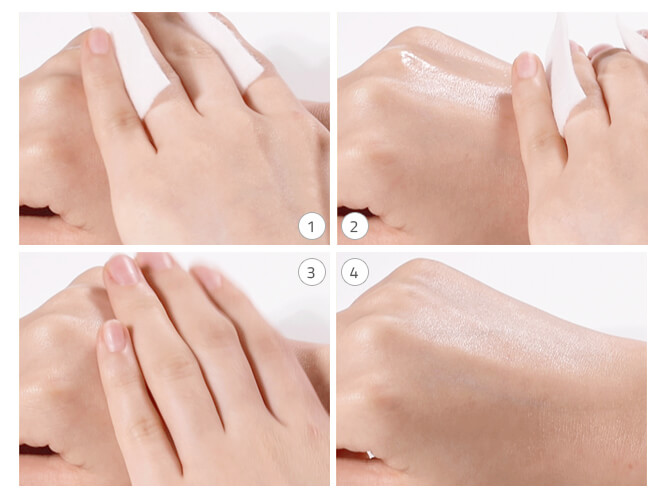 How to use
In the first step of skincare, put an appropriate amount on your hand or cotton pad.
Spread it gently along with the skin texture.
Tap lightly till it is absorbed into the skin.
Recommended for
Who is concerned about freckles, blemishes, and pigmentation.
Dark skin.
Dry and exhausted skin.
Who wants a healthy and dazzling skin tone.
Ingredients
Citrus Junos Fruit Extract(90 %), Niacinamide(5 %), 1,2-Hexanediol, Glycerin, Polyglyceryl-10 Laurate, C12-14 Pareth-7, Water, Acrylates/C10-30 Alkyl Acrylate Crosspolymer, Ethylhexylglycerin, Citrus Junos Peel Oil(500 ppm), Butylene Glycol, Adenosine, Tromethamine, Disodium EDTA, Coptis Chinensis Root Extract, Hydrogenated Lecithin, Polyglyceryl-10 Stearate, Panthenol, Sodium Ascorbyl Phosphate, Saussurea Involucrata Extract, Bisabolol, Maltodextrin, Hydrolyzed Vegetable Protein, Sambucus Nigra Flower Extract, Citrus Aurantium Dulcis (Orange) Flower Extract, Magnolia Liliflora Flower Extract, Plumeria Rubra Flower Extract, Lilium Tigrinum Extract, Folic Acíd, Biotin, Pyridoxine, Pancratium Maritimum Extract, Tocopherol, Cyanocobalamin, Linoleic Acid, Thiamine HCI, Beta-Carotene, Riboflavin, Inositol, Limonene.
Try Yuja Niacin set for better results.