SOME BY MI AHA BHA PHA 30 Days Miracle Serum 50ml
Centella serum for all types of skin including dry skin! Dry skin that suffers from dryness throughout the four seasons, is more likely to feel tight from inside the skin or to generate a lot of dead skin cells on the skin surface as the moisture in the skin decreases faster with the indoor heater wind and the cold outdoor air in winter. If you have such dry skin, you must use a skincare product that can be absorbed quickly and moisturized for a long time to care for dead skin cells and strengthen skin barriers to minimize skin problems. AHA BHA PHA 30 Days Miracle Serum is a good Centella serum to use as a regenerative ampoule because it is effective for exfoliating and damage care.
It is a special serum that not only contains 10,000 ppm of tea tree leaf water, which is effective in skin sedation but also contains 38 ingredients derived from nature, including vesicle extracts that care for skin barriers, taking into account both skin sedation and skin health. As well as containing AHA-BHA-PHA that gently exfoliate the skin.
Miracle Centella Serum considers making your skin environment healthy.
It provides a deep moisturization due to the double layers of plant-based oils to lock in skin moisture and keep its barrier well hydrated. This serum is a great option for those looking to alleviate redness from acne and restore balance to the complexion. Miracle serum cares for your acne-prone, oily, sensitive skin starting from soothing it till make it strong and healthy.
Miracle Centella Serum not only calms down the skin but also works on making the skin healthy and radiant too!
Main Features
Fully healthy soothing care: It contains 10,000 ppm of Tea Tree leaf water for soothing the skin. 14.5% of Centella Asiatica that calms down the skin and cares about the skin barrier. As well as 38% of the ingredients are naturally derived.
3 Different molecular effective peeling ingredients ( AHA, BHA, PHA).
Minimize skin moisture loss and balance oil and water.
Shrinks pore size for a smooth complexion.
Brightens skin and gives deep moisture.
Non-sticky & deeply absorbs into the skin.
Double-locking blending to minimize moisture loss
The Botanical Oil and naturally derived essence are blended to minimize skin moisture loss and balance oil and water.
You need to shake it enough to mix them before you use it,  that's because the oil and essence are separated into two layers.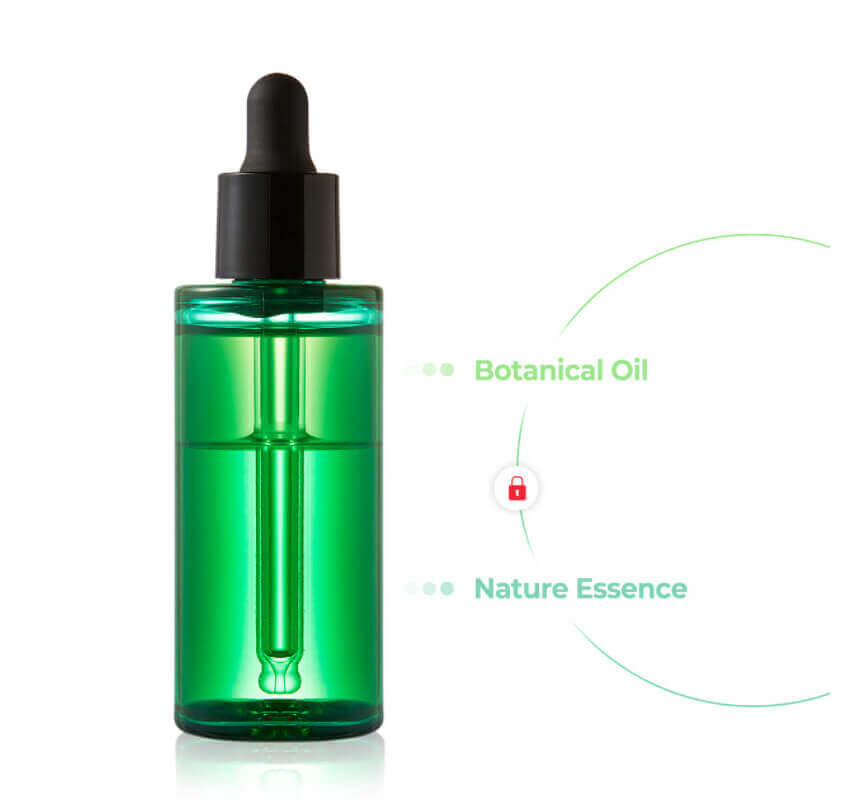 Calming down your sensitive skin with the gentle Centella serum
For your skin, which is easily sensitive, it contains 10,000 ppm of tea tree water that helps soothe the skin and make it comfortable.
Effectively blends exfoliating ingredients
Miracle serum effectively mixes AHA BHA PHA ingredients of different molecular sizes to cleanse the skin surface, dead skin cells in pores, and waste products.

What are AHA, BHA, and PHA?
AHA (Alpha Hydroxy Acid)
AHA is a peeling ingredient that we often encounter and is an acidic ingredient extracted from fruits or milk. 50% of the stratum corneum of our skin consists of protein, It is a water-soluble ingredient that acts on the skin surface and helps moisturize the skin. and has five types, Glycolic acid, Lactic acid, Malic acid, Citric acid, and Tartaric acid, and it acts on the surface of the skin and helps moisturize the skin. Especially popular ingredients for exfoliation are Glycolic acid and Lactic acid. Because AHA is a water-soluble ingredient, it cannot pass through oil, so it is more suitable for dry or sensitive skin than oily skin.
BHA (Beta Hydroxy Acid)
BHA is an acidic ingredient extracted from aspirin, which not only softens proteins in the skin's stratum corneum using the acidic ingredients but also helps in anti-inflammatory action. It is a fat-soluble ingredient that dissolves in oil, not water, so it helps to remove sebum and dead skin cells from the pores. Oily skin has a lot of sebum secretion, so whiteheads appear on the pores or chin in the butterfly zone, or blackheads often appear on the nose. In this case, to remove dead skin cells, you should use a product containing fat-soluble ingredients. Therefore, a product containing BHA is suitable for oily skin or combination skin.
PHA (Poly Hydroxy Acid)
PHA consists of an ingredient called Gluconolactone that irritates your skin less. PHA is similar in that it is a water-soluble ingredient that removes old dead skin cells like AHA, but it is much bigger in its molecular size than AHA or BHA, slowly softening dead skin cells without irritating the skin.
So PHA is a suitable peeling ingredient for people with sensitive skin. PHA peeling blocks and removes harmful oxygen, one of the causes of skin aging due to the influx of powerful antioxidants. The PHA ingredient not only removes dead skin cells of the skin but also supplies moisture.
It also promotes the synthesis of collagen and elastin fibrous tissue, improves the fine lines and wrinkles of the epidermis, and increases the density of the dermis.
Miracle Serum is the Centella serum that contains all AHA and BHA and PHA peeling ingredients to effectively exfoliate the skin.
Skin Test
Primary Irritation Skin Test
Test Institute: Korea Dermatology Research Institute.
Test Period: Jan 21, ~ Mar 6, 2019.
Test Subject: 32 men & women (aged over 20).
Test Result: AHA BHA PHA 30 Days Miracle Serum 50ml isn't an irritating product at all, irritation index of 0.0.
*There might be individual differences.
Formulation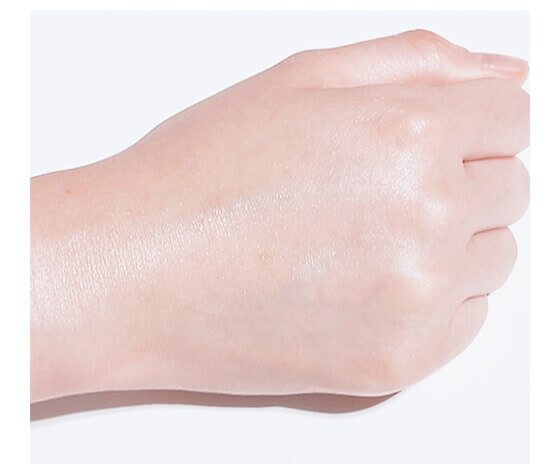 It is an oil type, but its texture is close to water type, so it permeates into the skin without stickiness.
How to use
Precautions
Do not use it on wounded or broken skin.
Store in a cool, dry place away from heat and direct sunlight.
Avoid eyes and mouth area.
Do not use together with other exfoliating ingredients such as chemical peels, physical exfoliators, vitamin C, retinol, etc.
Centella serum is rich in Centella Asiatica Extract and Tea Tree Leaf Water.
Ingredients
Water, Centella Asiatica Extract(14.77%), Butylene Glycol, 1,2-Hexanediol, Ethylhexylglycerin, Cetyl Ethylhexanoate, Caprylic/ Capric Triglyceride, Olea Europaea (Olive) Fruit Oil, Amyris Balsamifera Bark Oil, Pearl powder, Propanediol, Alcohol, Niacinamide, Melaleuca Alternifolia (Tea Tree) Leaf Water(10,000ppm), Pentylene Glycol, Caprylyl Glycol, Sodium Chloride, Citrus Aurantium Dulcis (Orange) Peel Oil, Curcuma Longa (Turmeric) Root Extract, Melia Azadirachta Leaf Extract, Melia Azadirachta Bark Extract, Corallina Officinalis Extract,  Moringa Oleifera Seed Oil, Ocimum Sanctum Leaf Extract , Melia Azadirachta Flower Extract, Citrus Paradisi, (Grapefruit) Peel Oil, Boswellia Carterii Oil, Pelargonium Graveolens Flower Oil, Amyris, Balsamifera Bark Oil, Disodium EDTA, Sodium Lactate(18,375ppb), Sodium PCA(7,875ppb), Glycerin, Citric Acid(7,875ppb), Glycolic Acid(3,150ppb), Malic Acid(3,150ppb), Lactic Acid(3,150ppb), Pyruvic Acid(525ppb), Tartaric Acid(10.5ppb), Gaultheria, Procumbens (Wintergreen) Leaf Extract, Lactobionic Acid, Xanthan Gum, Lavandula Angustifolia (Lavender) Extract, Ocimum Basilicum (Basil) Leaf Extract, Houttuynia Cordata Extract, Syringa Vulgaris (Lilac) Extract, Angelica Keiskei Extract, Althaea Officinalis Root Extract, Camellia Sinensis Seed Oil, Vaccinium Macrocarpon (Cranberry) Fruit Extract, Camellia Oleifera Seed Oil, Rosa Canina Fruit Oil, Limnanthes Alba (Meadowfoam) Seed Oil, Oryza Sativa (Rice) Bran Oil, Prunus Amygdalus Dulcis (Sweet Almond) Oil, Polygonum Cuspidatum Root Extract, Scutellaria Baicalensis Root Extract, Glycyrrhiza Glabra (Licorice) Root Extract, Camellia Sinensis Leaf Extract, Chamomilla Recutita (Matricaria) Flower Extract, Rosmarinus Officinalis (Rosemary) Leaf Extract, Madecassoside.
To maximize the result try the whole set together.