BENTION Shea Butter & Coconut Body Lotion 250ml
From now on, Forget about your rough skin texture with Shea Butter Lotion.
Benton Shea Butter Lotion is a naturally derived body lotion made with Shea Butter, Coconut Oil, and 5-Hyaluronic Acid Complex. This body lotion helps to maintain soft and silky skin without leaving any stickiness.
Shea Butter it's well known for containing rich vitamins and nutrients that help to naturally heal the skin. It stimulates the natural production of collagen which helps with wrinkles. It soothes insect bites. Shea butter provides that thick layer of natural butter that helps keep natural hair moisturized for longer when used as a sealant. Prevent skin damage with shea butter lotion, Treat your skin as it deserves!
365 days of moist body care with Shea Butter Lotion!

Main Features
The softness you don't want to miss: Shea butter and coconut oil, which have an excellent moisturizing capacity, are absorbed into the skin to deliver a deep moisturizing feeling and moisturize and soften dry hands.
Full of moisture without residual feeling: Five different types of hyaluronic acids that provide moisture and nutrients provide moisture to the skin by stages, maintains the moisture layer, and makes the skin fresh and moist.
The healthy body lotion from nature: A healthy body lotion containing ECOCERT-certified Shea butter and organic coconut oil to prevent skin damage and help healthy skincare.
Safe body cares for the whole family: It has been tested for infant use and is suitable for use by the whole family with children, and the subtle coconut scent gives a pleasant finish after a shower.
Main Ingredients
Shea butter (Skin Protection/ Moisturizing/ Enhancing Elasticity)
Shea butter, which has been used in barren desert areas, is friendly to the skin and helps prevent moisture loss
and skin damage.
Coconut oil (Retains moisture evaporation/ Skin Protection / Conditioning)
Prevents evaporation of moisture from the skin and protects the skin
by forming an oil-water protective layer on the skin
5 Hyaluronic acid (Hydrating/ Skin Protection/ Moisturizing)
It helps to regulate skin balance by attracting moisture to make the skin moist and elastic.
Customer Satisfaction

Skin Tests
1. Dermatological Test
Testing Institute: KC skin research Center Co., Ltd.
Tested Period:19.05.13-19.05.30
Test Subjects: 3 months~7 years old ( 20 healthy boys and girls)
Test Result: Benton Shea Butter lotion is evaluated as a non-irritating product
We make sure that is safe for all family members, so it's been tried on infants too!
2. Infant Use Test
Testing Institute:COSME *****
Tested Period:18.10.22-18.10.24
Test Subjects: 34 female adults (age range from 19-59)
Test Result: Benton Shea Butter lotion is showed greatly fine skin compatibility
3. Moisturizing Ability Test
Shea Butter Lotion forms a moisturizing protective layer to help keep your hands moist and soft
4. Stickiness Test
Shea Butter Lotion is absorbed without the grease and stickiness peculiar to the lotion to help skin moisturizing.
pH& Formulation
Soft and smooth texture with smooth application
Soft lotion formulation with viscosity. It's applied on the skin smoothly, Without stickiness, but deeply absorbed into the skin. It maintains a slightly acidic pH environment similar to when the skin is healthy to help skin protection, it could be used even on irritated or sensitive skin without causing any irritation.
How to use
After a shower, dry the skin
Apply the product to the skin for absorption
TIPS
Wipe off moisture after showering And spread the product generally to the skin for absorption.
All-in-one lotion: With body and face all-in-one lotion, keeps the skin moisture by applying the lotion to areas that need moisturization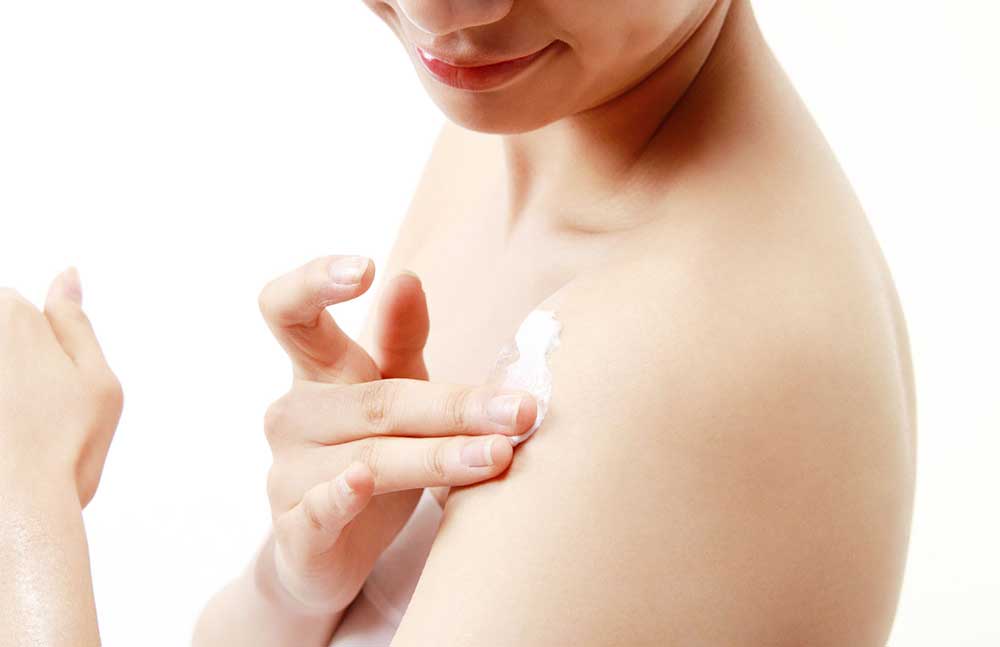 Intensive moisturizing:

For areas that need intensive moisturization, add a drop or two of oil to the lotion for better moisturizing care.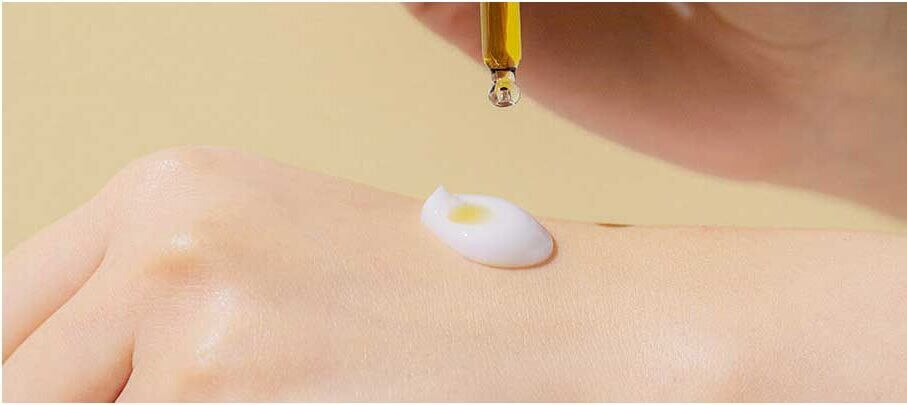 Recommend for
Those who need a fresh body product without stickiness in all seasons.
Those who need a body lotion product are absorbed well.
Those who have dry and sensitive skin and need gentle moisturizing care.
Ingredients
Aqua (Water), Butylene Glycol, Chamomilla Recutita (Matricaria) Flower Water, Butyrospermum Parkii(Shea) Butter, Cetearyl Alcohol, Caprylic/Capric Triglyceride, Glycerin, Cetyl Ethylh hexanoate, Cocos Nuc·fera (Coconut) Oil, Pentylene Glycol,1,2 Hexanediol, Cetearyl Oliva te, Sorbitan Olivate, Betaine, Arg'nine, Simmondsia Chinensis (Jojoba) Seed Oil, Panthenol, Butyrospermum Parkii(Shea) Butter Extract, Polyglutamic Acid, Ceramide NP, Sodium Hyaluronate, Hydrolyzed Sodium Hyaluronate, Hyaluronic Acid, Centella Asiatica Extract, Polygonum Cuspidatum Root Extract, Scutellaria Baicalensis Root Extract, Camellia Sinensis Leaf Extract, Glycyrrhiza Glabra (Licorice) Root Extract, Rosmarinus Officinalis (Rosemary) Leaf Extract, Chamomilla Recutita (Matricaria) Flower Extract, Tocopherol, Caprylyl Glycol, Carbomer, Xanthan Gum, Hydrogenated Lecithin
We recommend to you this skincare routine for better results