MISSHA TIME REVOLUTION ARTEMISIA CALMING POINT MASKS 225ml
MISSHA presents to you the new calming point masks that have 225ml of essence formulated with double fermented Artemisia Extract. It is proven to deliver moisture deeply giving you a balanced skin and smooth skin.
What's the benefits of Artemisia to skin?
Artemisia helps calm and soothe redness on the skin while also healing acne/breakouts. It's also packed with Vitamin A (great for skin renewal and regeneration) and Vitamin C (a skin brightening and protecting ingredient)!
And Here is how the Artemisia is double fermented: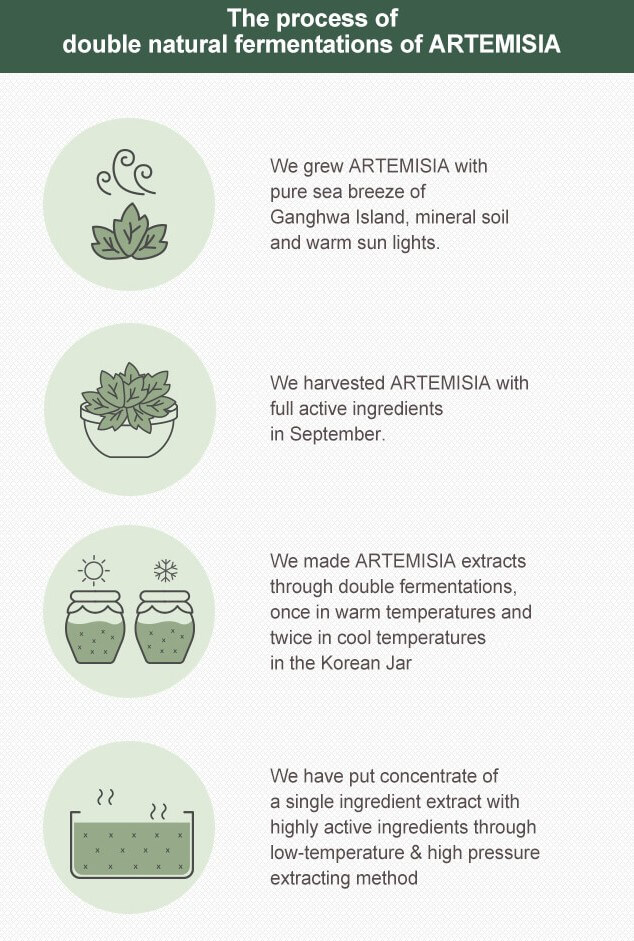 Main Features:
Large size essence pad full of double fermented Artemisia Extract that has amazing effect in smoothing redness and healing acne.
A special sponge fabric that absorbs 225ml of essence and delivers it to the skin without loss making sure your skin gets every drop.
Provides deep moisture without causing skin irritation as it has a mild formula suitable for sensitive skin.
Customer's review
Through human application test this pads has a lot of good reviews
100% satisfaction with the calming effect.
100% satisfaction with the soothing effect.
100% satisfaction with the smooth effect.
Completed tests
Skin Barrier improvement test completed
Skin barrier level improved by 126% immediately after using it.
Skin calming test completed
Skin irritation calmed by 110%  immediately after using it.
Skin moisture improvement test.
Skin moisture improved by 133% immediately after using it.
How to use:
After cleansing, gently wipe your face with a pad. Then, apply it onto desired areas for 5-10minutes to soothe the skin.
Recommended for:
Those who are looking for calming care.
Those who are looking for recharging skin moisture.
Those who are looking for soothing care.
Those who want to improve their skin's condition.
Formulation:
Special sponge fabric that releases as much as it absorbs.
A big size pad filled with 225ml of essence delivers soothing essence to your skin without loss.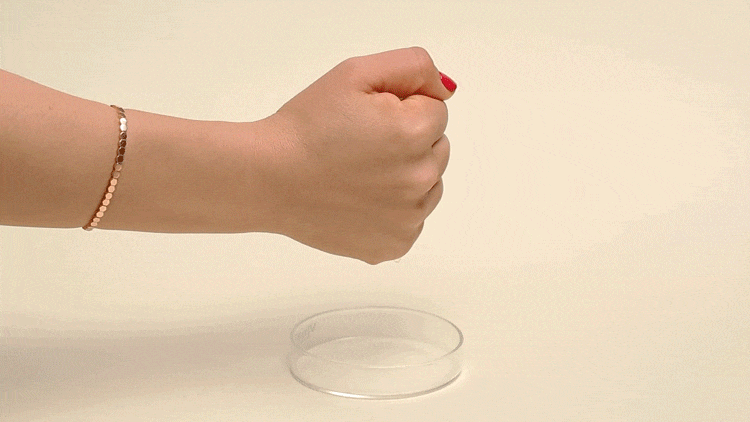 Ingredients:
Water, Glycerin, Propanediol, Dipropylene Glycol, 1,2-hexanediol, Artemisia Annua Extract, Hydroxyacetophenone, Allantoin, Betaine, Trehalose
We also recommend the following products in the same line (Time Revolution Artemisia Calming Point Mask) for the best results!