SOME BY MI Yuja Niacin Blemish Care Serum Mask 5 pcs
Sick of dull skin look & skin blemish as melasma freckles? Here's the perfect blemish mask within just 15 minutes!
Fill your skin with brightening, and moisture with Yuja Niacin Blemish Care Serum Mask. This blemish mask fills the dull skin with energy, vitality, moisture, and brightening. In order to make it bright and clear. It contains Niacinamide and Citron extract that works on recharging skin hydration and boosting the brightening effect. Also contains Glutathione & Arbutin which are formulated with highly effective brightening ingredients to make the skin healthy and vibrant. As well as containing patent ingredients and up to 4 vitamins which clear the skin and relieve its stress.
Quick and easy solution for white and blemish-free skin.
Blemish, freckle, and melasma are some of the big skin problems that make your skin dull. By applying a sufficient amount of moisture and vitality to dull skin caused by blemish, melasma, and freckles. this blemish mask will turn your dull skin into vibrant and glowing skin within just 15 minutes, thanks to Citron's power.
You can brighten your face if you spend just 15 minutes a day!
Main Features
A brightening mask sheet that brightens your face by helping to relieve melasma and freckles.
Whitening and moisturizing 2 in 1care: Contains 2% Niacinamide & 10,000 ppm of Citron extract work on lightening up the skin and relieving skin blemishes. As well as form a moisturizing film on the skin in order to maintain the highest level of skin moisture.
Its essence is filled with Yuja Niacin 30 Days Blemish Care Serum.
100%nature-derived vegan certificated sheet: Animal-derived ingredients, animal tests free.
A functional cosmetic for whitening and wrinkle improvement: It is a double functional cosmetic containing Adenosine and Niacinamide that helps brighten and firm your skin.
Free of 20 harmful ingredients you may worry about.
Completed the hypoallergenic test.
Contains 5 mask sheets.
Somebymi's blemish mask is the best brightening solution for your dull face!
100% Vegan certified sheet
The ethical production process that respects animal life: A vegan sheet that excludes animal experiments, animal-derived ingredients, testing on animals, and doesn't cause contamination in the whole production process.
Enhancing moisture and good adhesion to the skin: A sheet with the ability to hold a high amount of moisture softly wraps around the skin and delivers the active ingredients.
Skin moisture level up!
The "Multiple Hydra Layering System" and "Water Holding system" help skin to build moisture layers one by one to form a solid moisturizing film.

This blemish mask fills your skin with moisture and prevents it from evaporating out of your skin.
The power of a single drop of highly concentrated citron extract!
It contains 10,000 ppm of Citron(Yuja) extract that lightens up your skin and relieves blemishes. Somebymi manufactured it using Yuja grown in a clean natural area in Korea with a cool sea breeze and abundant sunlight.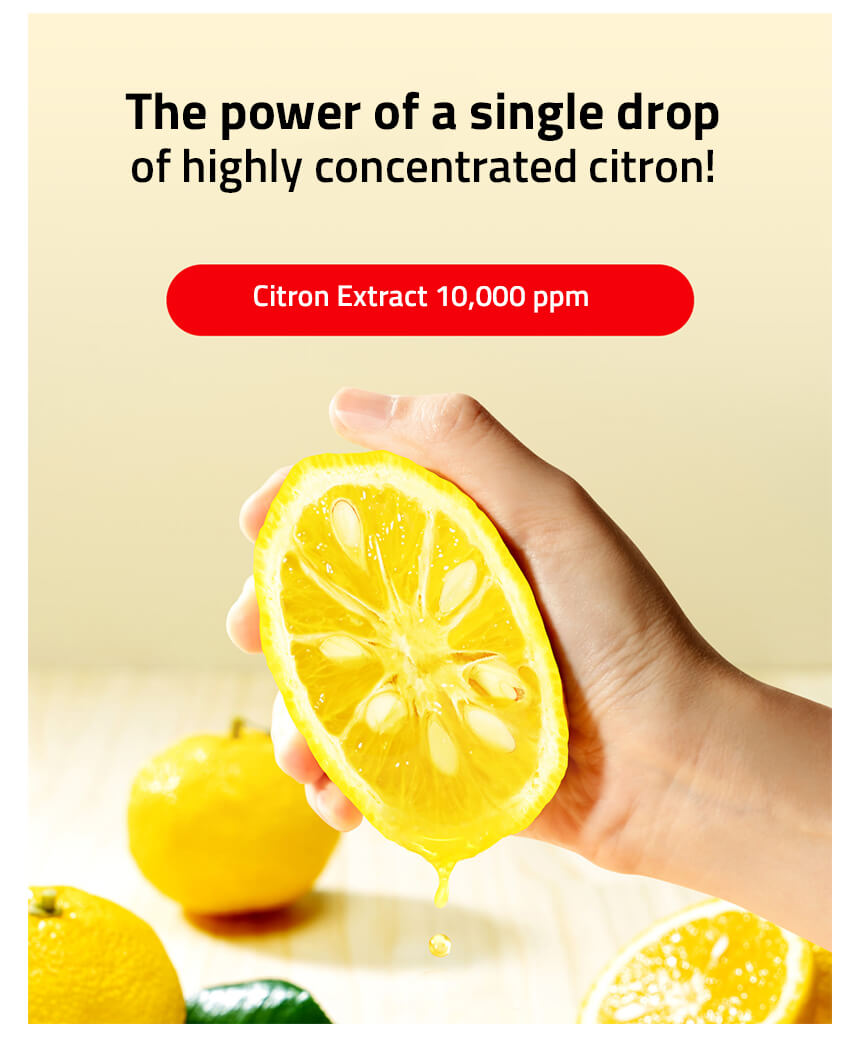 Use Yuja Niacin blemish mask with confidence! Suitable for sensitive skin
Even small irritation can turn into sensitive skin if repeated. SOME BY MI made a really good blemish mask honestly, excluding skin concerns as much as possible. It is made of natural ingredients like Citron peel oil with its refreshing scent. It doesn't contain 20 harmful ingredients that you may worry about as Alcohol, silicon, Paraben…etc, according to it's perfect for dry and sensitive skin.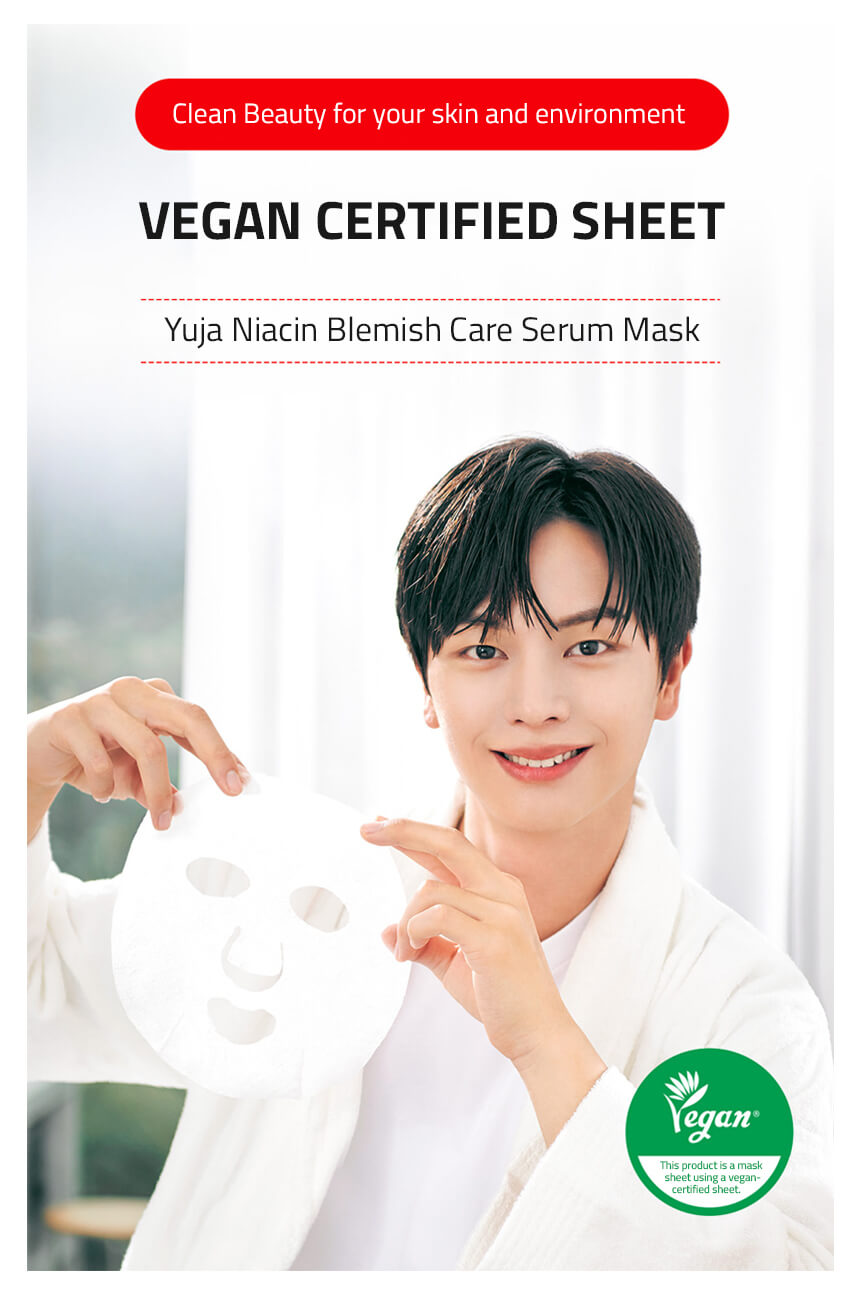 Main Ingredients
Citrus Junos Fruit Extract: Contains 10,000 ppm of Citron grown in clean areas in Korea, is rich in vitamin C, helping brighten dull skin.
Niacinamide: It contains 2% of niacinamide, a whitening functional ingredient, which intensively illuminates areas that have been concerned about freckles and blemishes.
Glutathione, and Arbutin: Are formulated with highly effective brightening ingredients to make the skin healthy and vibrant.
4 Vitamins: Vitalize and nourish the skin deeply.
PLATOLWHITE-C: A patent ingredient that works on making the skin clean and clear.
Skin Test
Hypoallergenic Test
Test institute: Clinical trial report of Korean dermatology institute.
Test subject: 34 women.
Test method: The test is measured 3 times, one after 30 minutes, one after 24 hours, and the other after 48 hours. Also, there may be an individual difference.
Test result: Yuja Niacin Blemish Care Mask is a non-irritating product with an irritation index of 0.16.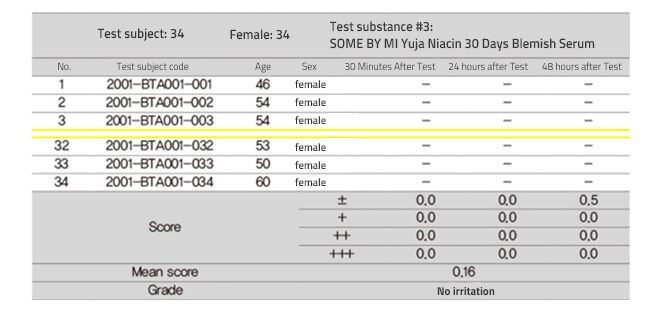 This blemish mask's essence is filled with Yuja Niacin 30 Days Blemish Care Serum of Some By Mi!
Formulation
It's a mask filled with highly concentrated Yuja Niacin 30 Days Blemish Care Serum. A fresh formula and 100% absorbed into the skin. It adheres well, moreover, it contains enough amount to apply on the neck, arms, and legs too that lacks moisture.
How to use
After cleansing the face, apply the toner.
Unfold and apply the mask well.
Leave it for 10~20 minutes then take it off.
Gently pat the remaining essence so that the skin absorbs it.
ingredients
Water, Glycerin, Glycereth-26, Niacinamide(2%). Citrus Junos Fruit Extract(10,000 ppm), Methylpropanediol, 1,2-Hexanediol, Hydroxyacetophenone, Arginine, Acrylates/C10-30 Alkyl Acrylate Crosspolymer, Butylene Glycol, Hydroxyethylcellulose, Allantoin, Carbomer, Propanediol, Polyglyceryl-4 Caprate, Polyglyceryl-6 Caprylate, Adenosine, Ethylhexylglycerin, Disodium EDTA, Citrus Tangerina (Tangerine) Peel Oil, Coptis Japonica Root Extract, Citrus Paradisi (Grapefruit) Peel 에, Panthend, Tocopherol, Portulaca Oleracea Extract, Helianthus Annuus (Sunflower) Seed Oil, Pogostemon Cablin Oil, Cymbopogon Martini Oil, Arbutin, 3-O-Ethyl Ascorbic Acid, Tricholoma Matsutake Extract, Scutellaria Baicalensis Root Extract, Oryza Sativa (Rice) Extract, Angelica Keiskei Leaf/Stem Extract, Panax Ginseng Root Extract, Rosmarinus Officinalis (Rosemary) Leaf Extract, Hyaluronic Acid, Hydrolyzed Hyaluronic Acid, Sodium Hyaluronate, Glutathione, Limonene, Geraniol.
Try Yuja Niacin set for better results