SOME BY MI Real AHA BHA PHA Calming Care Mask, 5 pcs
AHA, BHA and PHA are a widely known as a ingredient that exfoliates. This mask contains AHA, BHA and PHA to remove unnecessary dead skin cells on the skin and make it smooth.
The brand has released 4 lines of skincare mask sheets a total of 10 masks. The first line for soothing your skin effectively contains 3 masks. The second line is for moisturizing and nourishing care, this line also contains 3 mask sheets. The third line is for brightening care and this line contains 2 mask sheets. The fourth line is for pore and skin barrier care. This line too contains 2 mask sheets.
Real AHA BHA PHA Calming Care Mask is one of Real Line's mask sheets for soothing.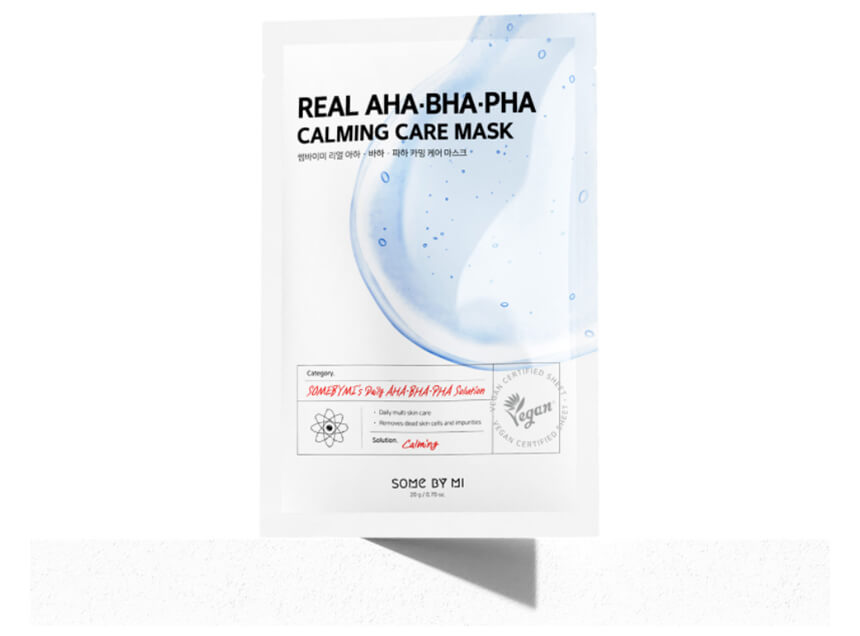 Do you have dead skin cells and want a quick removal? Then try AHA BHA PHA Calming Mask!
AHA BHA PHA Calming Care Mask, which contains AHA, BHA, and PHA ingredients, in its essence, cares for unnecessary dead skin cells and wastes such as blackheads and whiteheads gently and cleanly.
If you're annoyed with dead skin cells, blackheads, and whiteheads these days, Try using a Real AHA BHA PHA mask!
Contains AHA BHA PHA ingredients
These are ingredients that help remove dead skin cells effectively, and since each ingredient has a different molecular size, the ingredient generally used is different depending on the skin type.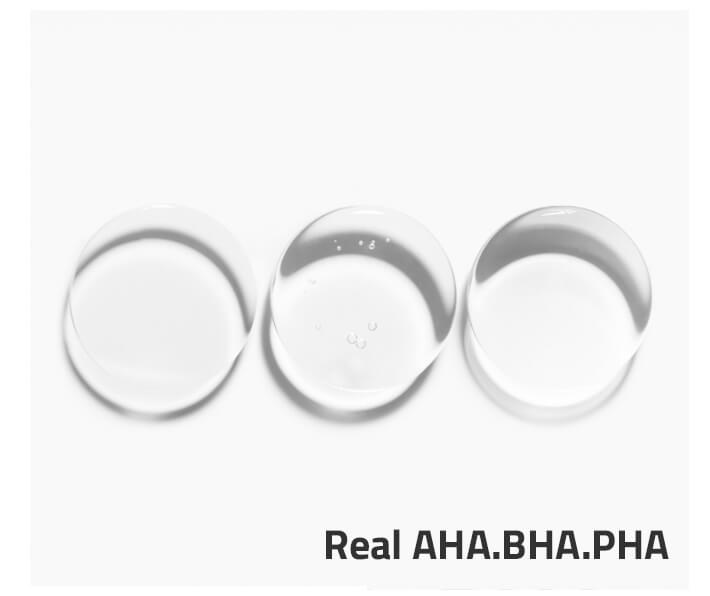 What are AHA BHA PHA?
AHA (Alpha Hydroxy Acid)
AHA is a peeling ingredient that we often encounter and is an acidic ingredient extracted from fruits or milk. 50% of the stratum corneum of our skin consists of protein, It is a water-soluble ingredient that acts on the skin surface and helps moisturize the skin. and has five types, Glycolic acid, Lactic acid, Malic acid, Citric acid, and Tartaric acid, and it acts on the surface of the skin and helps moisturize the skin.
Especially popular ingredients for exfoliation are Glycolic acid and Lactic acid. Because AHA is a water-soluble ingredient, it cannot pass through oil, so it is more suitable for dry or sensitive skin than oily skin.
BHA (Beta Hydroxy Acid)
BHA is an acidic ingredient extracted from aspirin, which not only softens proteins in the skin's stratum corneum using the acidic ingredients but also helps in anti-inflammatory action.
It is a fat-soluble ingredient that dissolves in oil, not water, so it helps to remove sebum and dead skin cells from the pores. Oily skin has a lot of sebum secretion, so whiteheads appear on the pores or chin in the butterfly zone, or blackheads often appear on the nose. In this case, to remove dead skin cells, you should use a product containing fat-soluble ingredients. Therefore, a product containing BHA is suitable for oily skin or combination skin.
PHA (Poly Hydroxy Acid)
PHA consists of an ingredient called Gluconolactone that irritates your skin less. PHA is similar in that it is a water-soluble ingredient that removes old dead skin cells like AHA, but it is much bigger in its molecular size than AHA or BHA, slowly softening dead skin cells without irritating the skin.
So PHA is a suitable peeling ingredient for people with sensitive skin. PHA peeling blocks and removes harmful oxygen, one of the causes of skin aging due to the influx of powerful antioxidants.
The PHA ingredient not only removes dead skin cells of the skin but also supplies moisture.
It also promotes the synthesis of collagen and elastin fibrous tissue, improves the fine lines and wrinkles of the epidermis, and increases the density of the dermis.
Real AHA BHA PHA Calming Care Mask contains all of AHA, BHA and PHA ingredient in its essence so you can exfoliate without irritation.
Main Features
Made with vegan certificated sheet: It used a 100% plant-derived cellulose sheet that is biodegradable and is not combined with any chemical fabric.
Clear cell H sheet: Clear cell H sheet, made without the drawback of getting loose from its thinness spreads well at once.
Hole type sheet: Tiny holes are filled with essence to deliver the skin with active ingredients effectively.
Sticks lightly to your skin without air bubbles!
A thin, soft mask sheet doesn't give you a stuffy feeling even after you attach it to your face.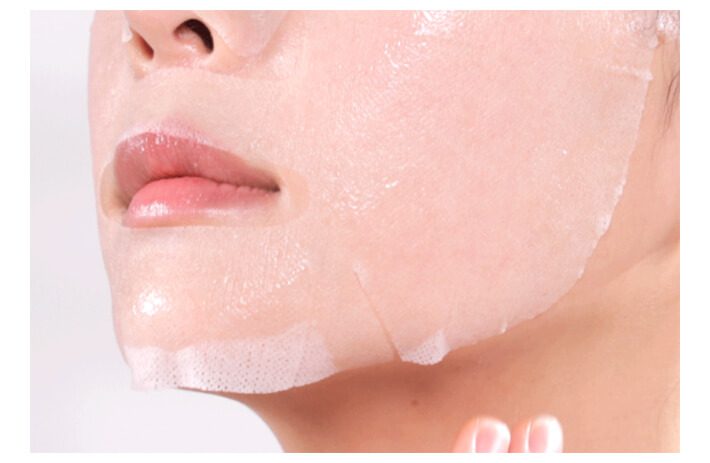 Skin Test
Free of 20 harmful ingredients, a skin irritation test has been completed.
Test Institute:  Korea Institute of Dermatology.
Test result: Real Cica Calming Care Mask and 8 others show individual differences depending on 4 environmental factors.
Doesn't contain ingredients that are of concern to the skin.
Phenoxyethanol, Benzyl Alcohol, Sodium Benzoate, Benzoic Acid, Chlorphenesin,  Benzalkonium Chloride (C12, 14), Benzethonium Chloride, Benzophenone-3, Benzophenone-4, Benzophenone-8, Sorbic Acid, Imidazolidinyl Urea, Diazolidinyl Urea, Methyl Paraben, Isopropylparaben, Methylparaben, Butylparaben, p-hydroxybenzoic acid, Isobutylparaben.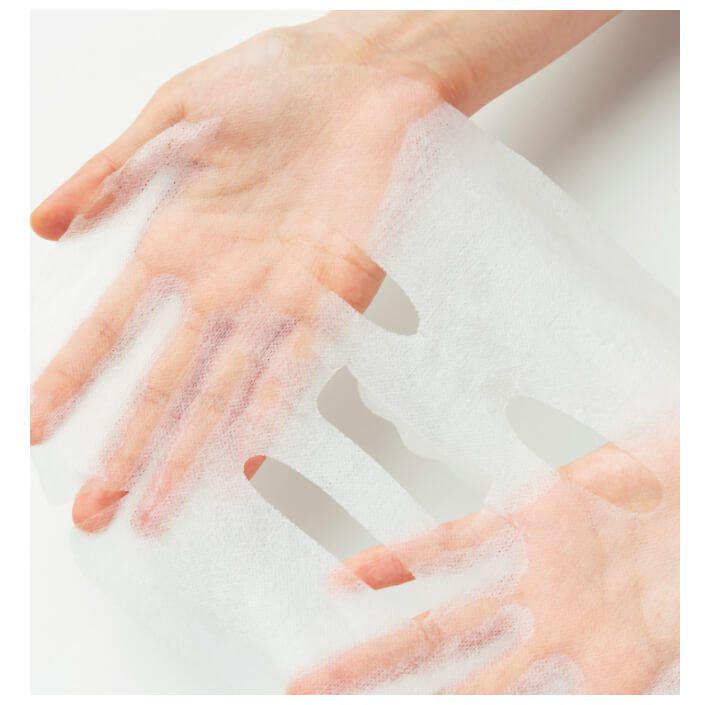 One sheet full of Real essence, Calming essence!
Contains enough essence to be used on areas that need moisture such as the face and neck.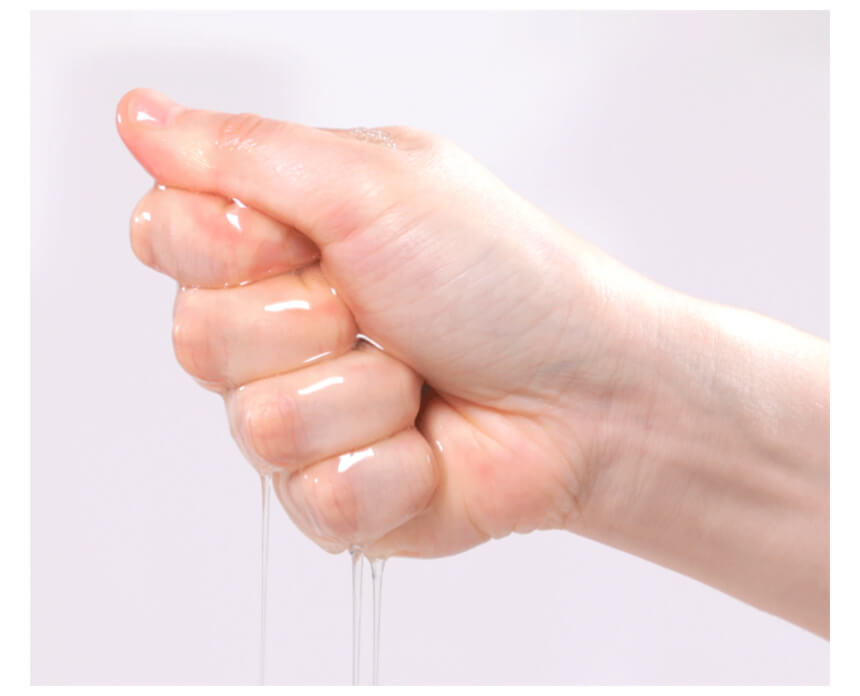 How to use
After cleansing, refine the skin texture with toner. Remove the sheet mask from its packaging and attach it along the facial line.
Remove the mask after 10~20 minutes, and gently pat the leftover essence until fully absorbed.
Recommended for
Who has dead skin cells.
Who is worried about blackheads.
Dull and dry skin looking.
Smart Choice
Korea currently ranks first in the global market by manufacturing various masks for skincare, which are called facial masks, sheet masks, and skin masks.
Choose what your skin needs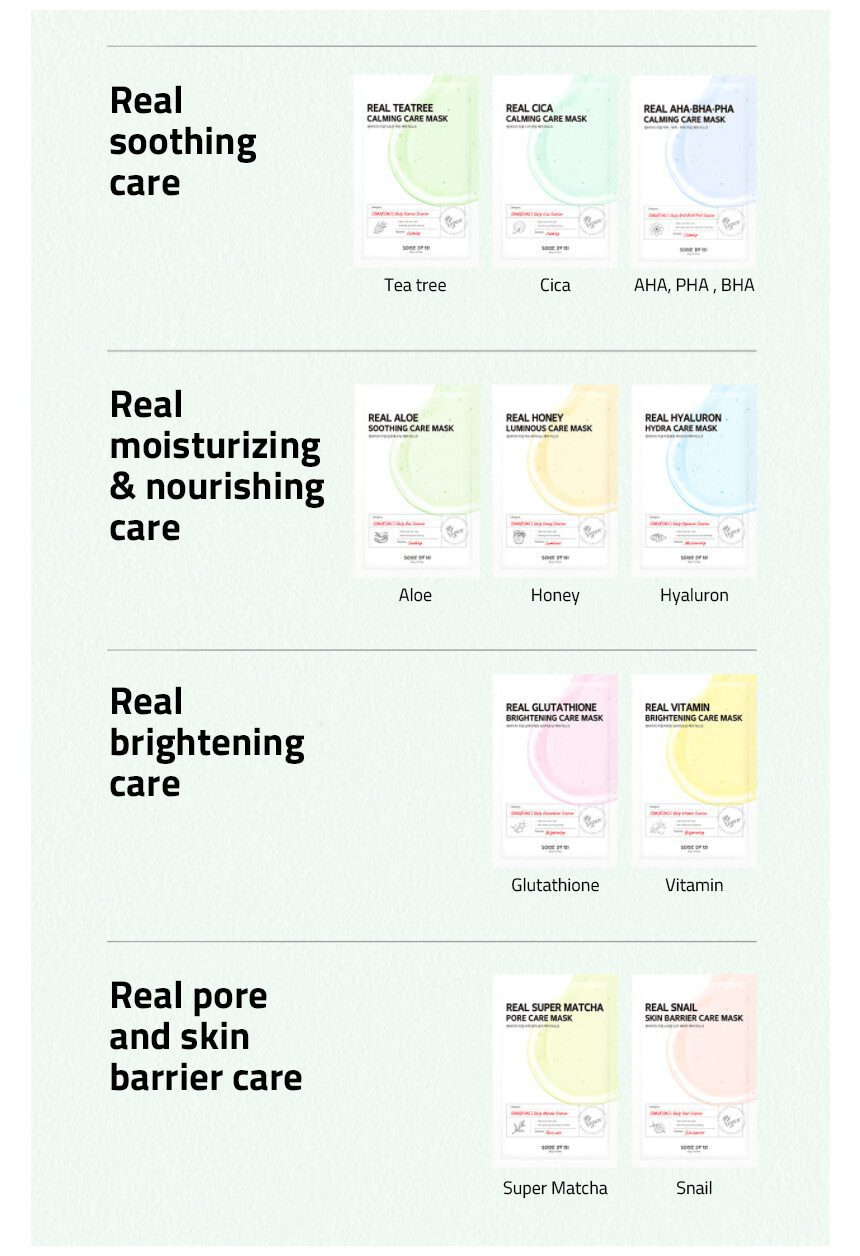 Ingredients
Purified Water, Glycerin, Propanediol, Caprylyl Glycol, Polyglyceryl-10 Laurate, Dipotassium Glycyrrhizate, Tocopherol, Mentha Piperita (Peppermint) Oil, Citric Acid(1 ppm), Salicylic Acid(1 ppm), Lactobionic Acid(1 ppm), Acrylates/C10-30 Alkyl Acrylate Crosspolymer, Tromethamine, Allantoin, Dipropylene Glycol, Ethylhexylglycerin, Disodium EDTA, Hydroxyacetophenone, Sodium Polyacrylate
Try other masks according to your skin condition