SOME BY MI Real Honey Luminous Care Mask, 5 pcs
Honey mask sheet from SOME BY MI provides your skin with the highest level of moisturization. The brand has released 4 lines of skincare mask sheets a total of 10 masks. The first line for soothing your skin effectively contains 3 masks. The second line is for moisturizing and nourishing care, this line also contains 3 mask sheets. The third line is for brightening care and this line contains 2 mask sheets. The fourth line is for pore and skin barrier care. This line too contains 2 mask sheets.
Real Honey Luminous Care Mask is one of Real Line's mask sheets for moisturizing and nutrition.
Get your daily dose of moisture with the fully moisturizing honey mask!
Fill your skin with moisture and nutrition with a mask containing honey and get the natural glowy skin you've always dreamed of.
Contains Real Honey
Honey has an excellent ability to attract and retain moisture, making the skin moist and healthy.
Main Features
Made with vegan certificated sheet: It used a 100% plant-derived cellulose sheet that is biodegradable and is not combined with any chemical fabric.
Clear cell H sheet: Clear cell H sheet, made without the drawback of getting loose from its thinness spreads well at once.
Hole type sheet: Tiny holes are filled with essence to deliver the skin with active ingredients effectively.
Honey mask sticks lightly to your skin without air bubbles!
A thin, soft mask sheet doesn't give you a stuffy feeling even after you attach it to your face.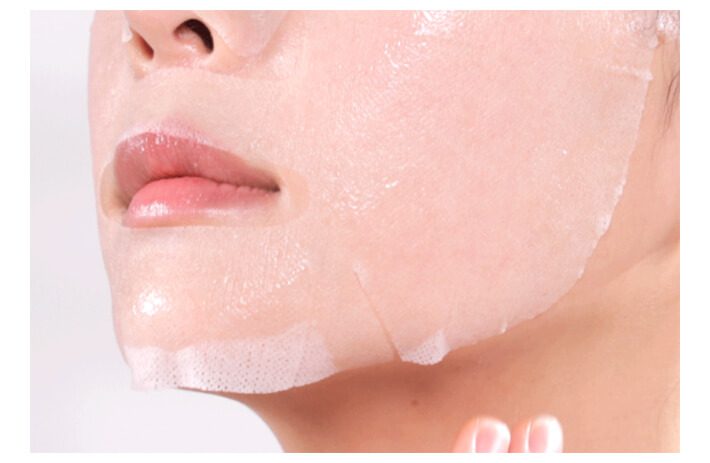 Skin Test
Free of 20 harmful ingredients, the skin irritation test has been completed.
Test Institute:  Korea Institute of Dermatology
Test result: Real Honey Luminous Care Mask and 8 others aren't irritating products. They might show individual differences depending on 4 environmental factors.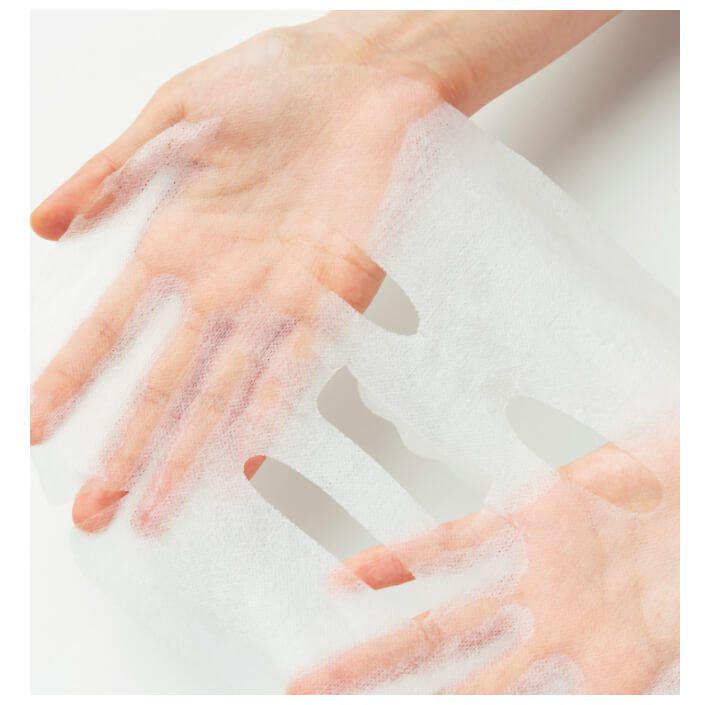 The honey mask doesn't contain ingredients that are of concern to the skin.
Phenoxyethanol, Benzyl Alcohol, Sodium Benzoate, Benzoic Acid, Chlorphenesin,  Benzalkonium Chloride (C12, 14), Benzethonium Chloride, Benzophenone-3, Benzophenone-4, Benzophenone-8, Sorbic Acid, Imidazolidinyl Urea, Diazolidinyl Urea, Methyl Paraben, Isopropylparaben, Methylparaben, Butylparaben, p-hydroxybenzoic acid, Isobutylparaben.
One sheet full of real honey essence, Calming essence!
This honey mask contains enough essence to be used on areas that need moisture such as the face and neck.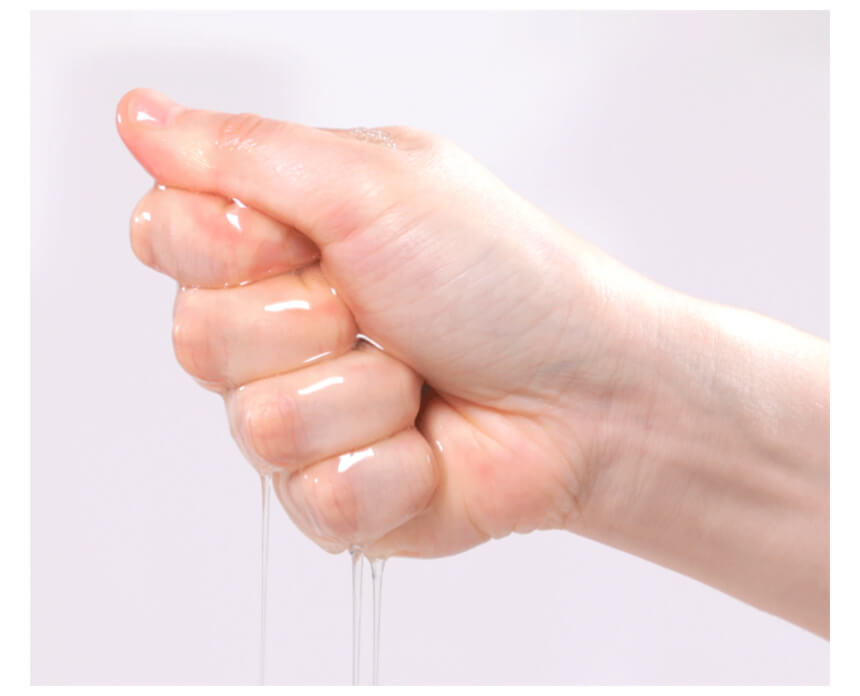 How to use
After cleansing, refine the skin texture with toner. Remove the sheet mask from its packaging and attach it along the facial line.
Remove the mask after 10~20 minutes, and gently pat the leftover essence until fully absorbed.
Recommended for
Skin that needs a glow.
Skin that gets tired from external irritation.
Dry skin.
Smart Choice
Korea currently ranks first in the global market by manufacturing various masks for skincare, which are called facial masks, sheet masks, and skin masks.
Choose what your skin needs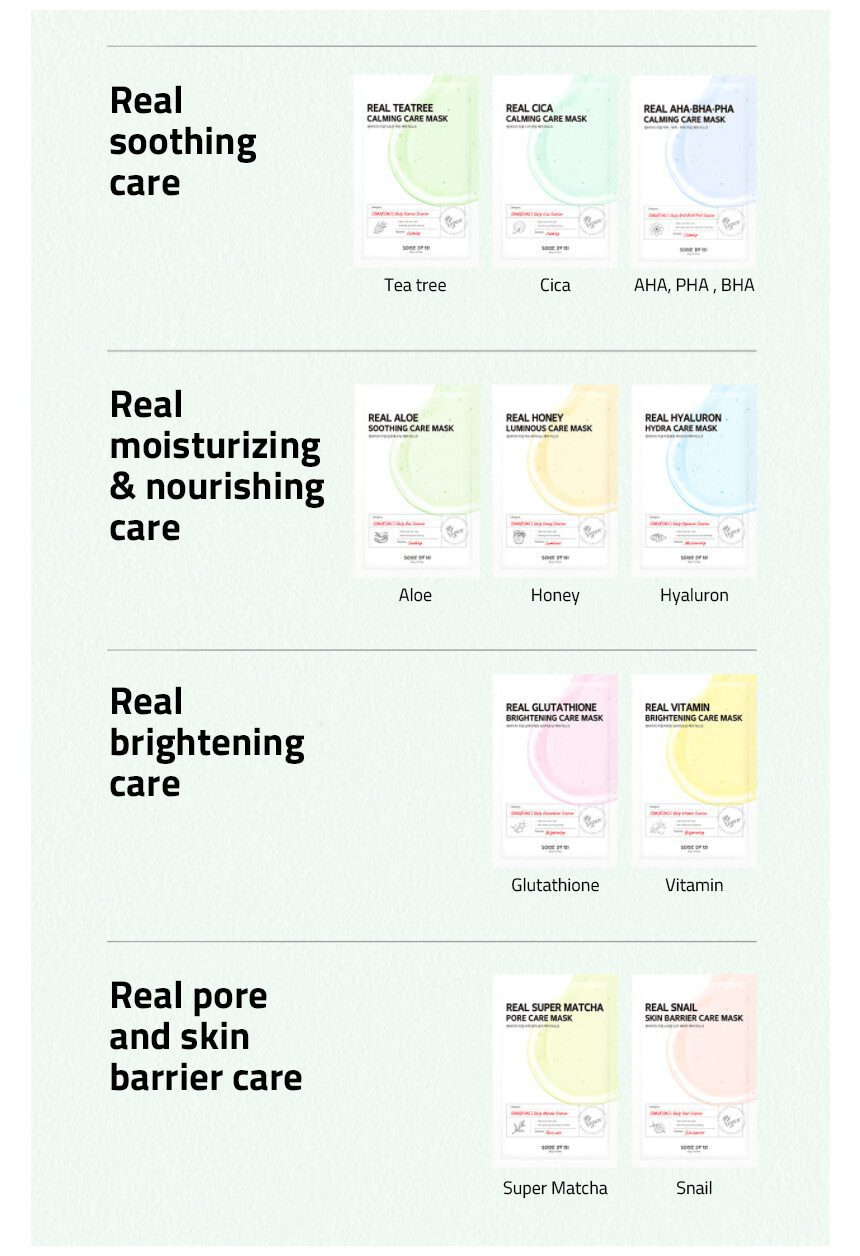 Ingredients
Purified Water, Glycerin, Propanediol, Betaine, Dipropylene Glycol, Hydroxyacetophenone, Panthenol, Ammonium Polyacryloyldimethyl Taurate, Caprylyl Glycol, Polyglyceryl-10 Laurate, T- Butyl Alcohol, 1,2-Hexanediol, Butylene Glycol, Hydroxypropyltrimonium Hydrolyzed Corn Starch, Honey Extract, Sodium Hyaluronate, Dipotassium Glycyrrhizate, Disodium EDTA, Coptis Japonica Root Extract (100 ppm),Sucrose, Fragrance
Try other masks according to your skin condition.