AROMATICA Vitalizing Rosemary Cleansing Oil 200 ml
Revitalize your tired days with the best rosemary cleansing oil!
the best rosemary cleansing oil for dry skin. it's containing the energy of rosemary will provide revitalizing vitality to the skin.
Extraction method
Steam Distillation: A method of extraction invented by the Persian chemist Ibn Sina (also known as Avicenna) in the 10th century by using steam to extract essential oil and floral water (also known as hydrosol) from flowers and herbs. Floral water (hydrosol) with water-soluble aromatic ingredients provides its original fragrance and energy to the skin for balanced skincare.
Vitalizing Rosemary Cleansing Oil is refreshing cleansing oil for dry skin, containing the vitality of rosemary without leaving any residue.
Main Features
The core of effective facial cleansing is rosemary cleansing oil
To prevent loss of skin moisture while cleansing the face, cleansing oil used at the step of primary facial cleansing should be able to cleanse away makeup and impurities from the skin easily and fast, right? Rosemary cleansing oil is perfect for dry skin, it effectively removes makeup and impurities by being emulsified fast by water upon contact. It will not leave any slippery feeling or residue unique to cleansing oil.
100% plant-derived substances are gentle on skin, leaving a moisturized feeling!
Rosemary cleansing oil provides an effective cleansing and moisturizing effect and doesn't make skin feel tight after cleansing the face. The cleansing oil made of plant-derived cleansing substances provides effective cleansing of makeup residue and sebum and helps oily skin breathe well. Sunflower seed oil and almond oil fill the skin with nourishment and moisture after cleansing and leave skin feeling moisturized.
Do not squeeze out, but melt!
When you are self-conscious about blackheads and sebum on the nose, cheeks, and chin, do not squeeze them out! Squeezing out sebum or blackheads forcibly can stimulate and expand pores. Blackheads and sebum have a lipophilic property so they can be melted easily with the cleansing oil. Thus, on days when blackheads and sebum are a problem, have effective facial cleansing with rosemary cleansing oil!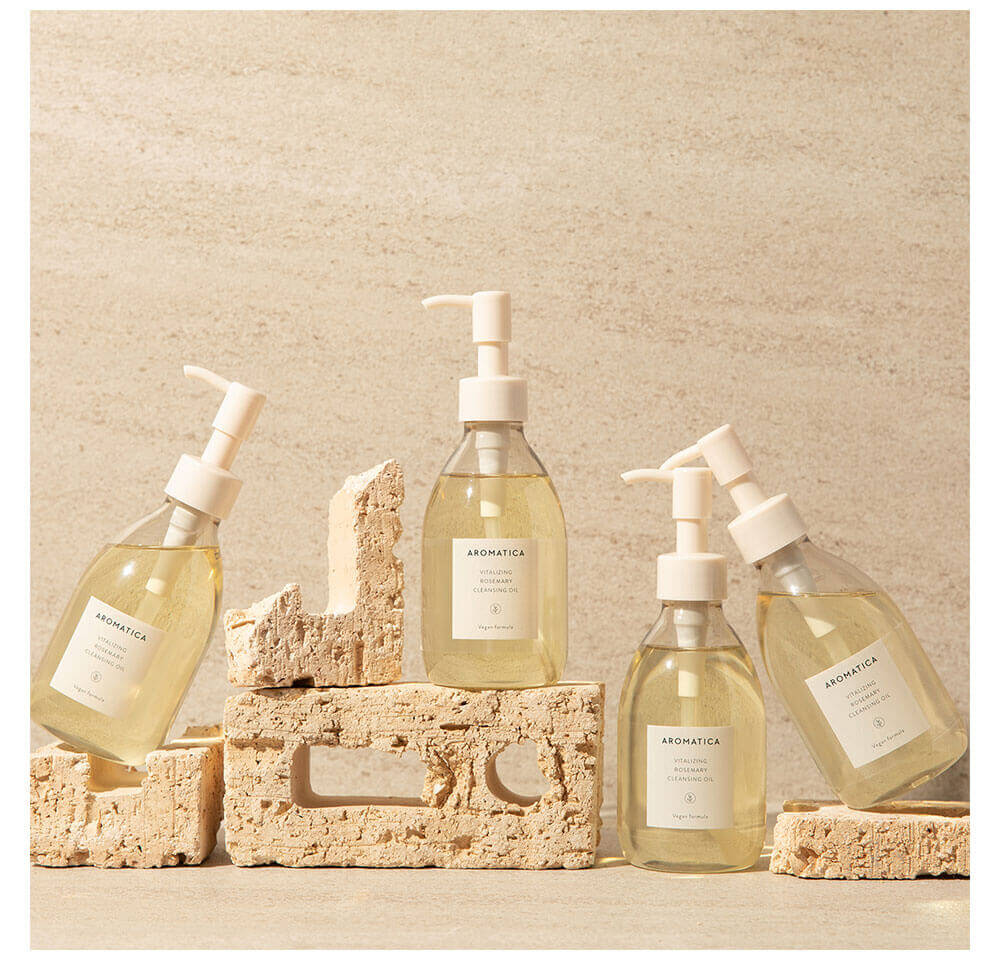 Main Ingredients
Rosemary leaf oil, sunflower seed oil, almond oil
How to use
Dispense an appropriate amount of vitalizing rosemary cleansing oil onto a dry palm and
Apply on the dry face in a gentle massaging motion. After gently massaging the face for 30 seconds.
Add a little water and massage the face once more to generate fine foam, and then wash off with lukewarm water.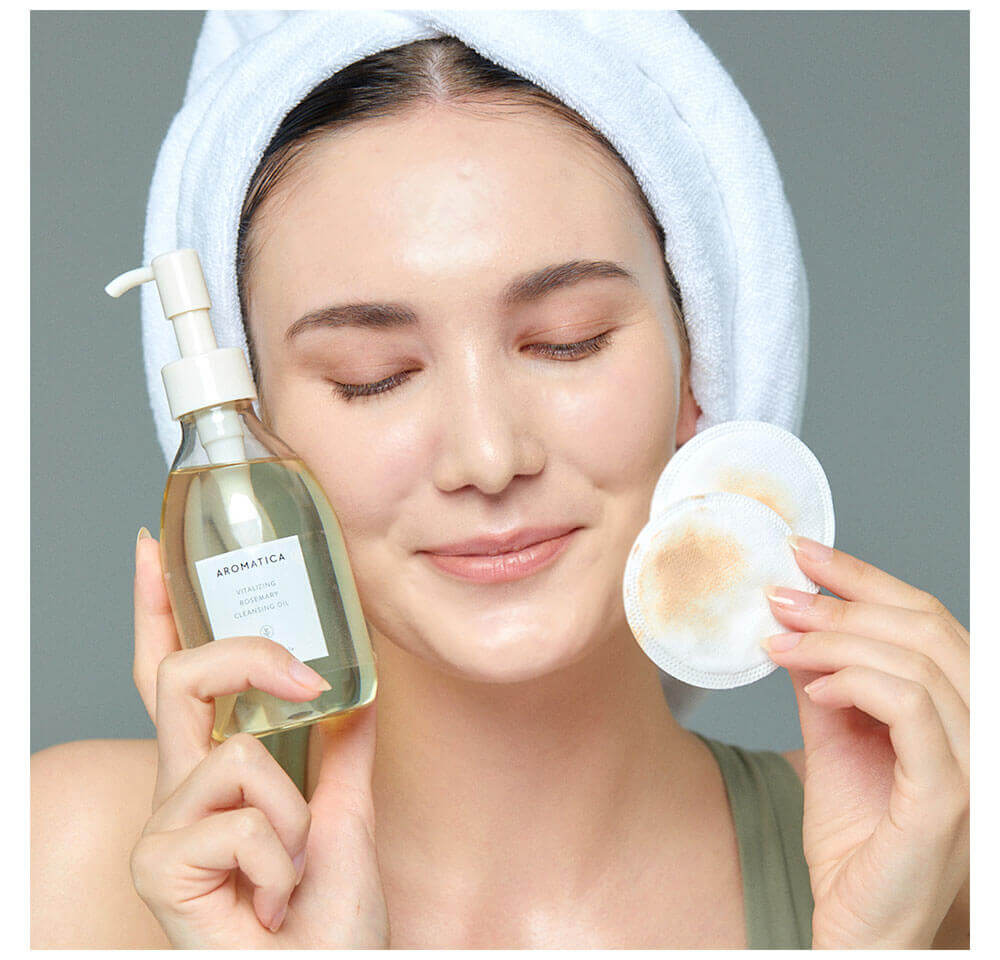 TIPS
After cleansing the face, wipe off the cleansing residue with a cotton pad wet with a vitalizing rosemary decoction toner. Repeat the procedure with a new cotton pad and gently pat the face to promote absorption into the skin.
Dispense an appropriate amount of vitalizing rosemary concentrate essence onto a palm and apply it on the face in the direction of skin texture. Lightly tap the face to promote absorption into the skin.
Use Cleansing foam and cream depending on the skin type.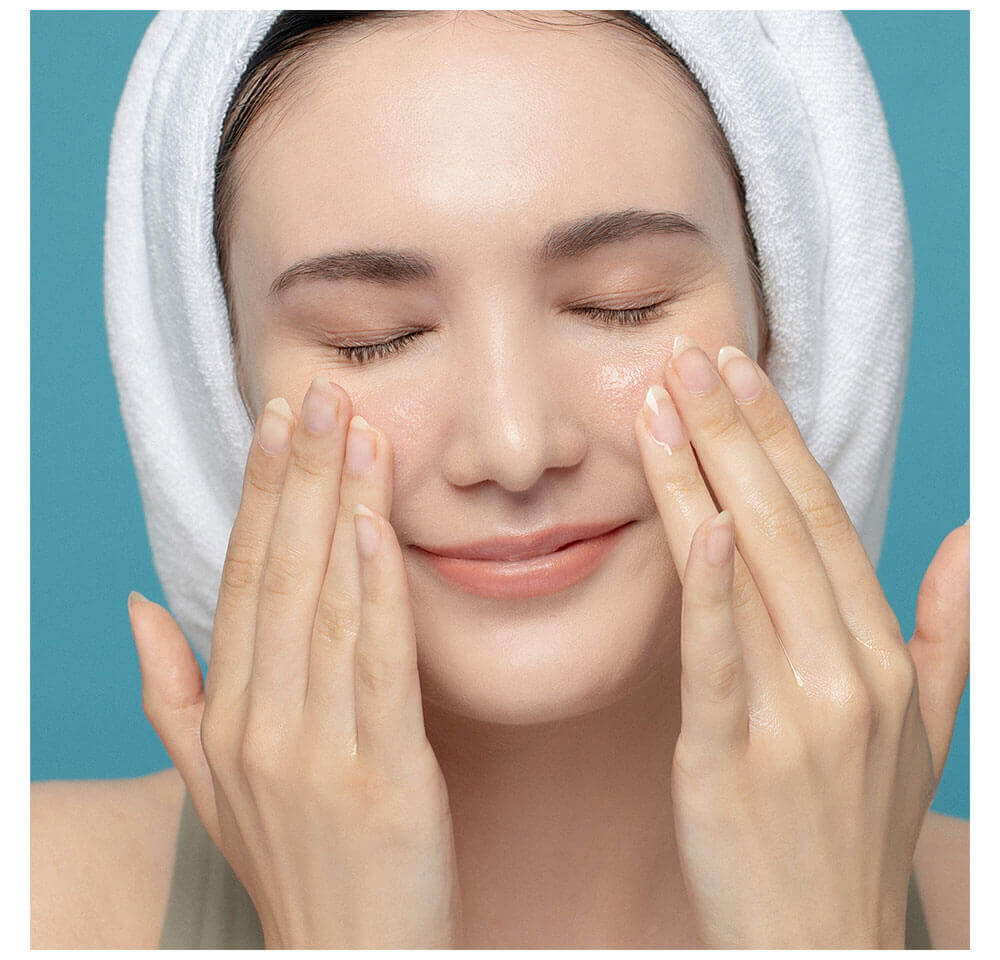 If you are using skin oils such as olive cleansing oil then try the best rosemary cleansing oil, you will get the satisfaction you've never felt before.
Ingredients
100% natural original ingredients
sunflower seed oil, Ethylhexyl palmitate (plant-derived softener), polyglyceryl-2 sesquiplane (plant-derived softener), polyglyceryl-3 caprate (plant-derived oil), polyglycerol-10 oleate (plant-derived oil), polymers leaf ole (two days), polymers,
*Natural Essential Oil and its ingredients