VANAV Time Machine Golden Brush, Galvanic Scalp Ion Massager
Scalp care device for hair root volume and scalp moisturizing, VANAV presents to you a revolutionary hair device & new method for scalp care.
Scalp care device helps to penetrate the scalp care product deep into the skin and make your scalp healthy with triple care Galvanic ion massage, Titanium brush head & Micro vibrations, massage your scalp and hair for a healthy and clean scalp.
Do you feel that scalp care products are not enough?
Tried a lot of things but still have a dry, weak scalp, and excessive dead skin. Don't change your products just add a Time machine golden brush scalp care device with its "Galvanic Microcurrent" that uses positive and negative ions which lets scalp care products be effectively absorbed and helps to make your scalp healthy.
Titanium Brush Head
Massage your scalp more comfortably by applying a human-friendly titanium material and a brush-type head suitable for scalp care.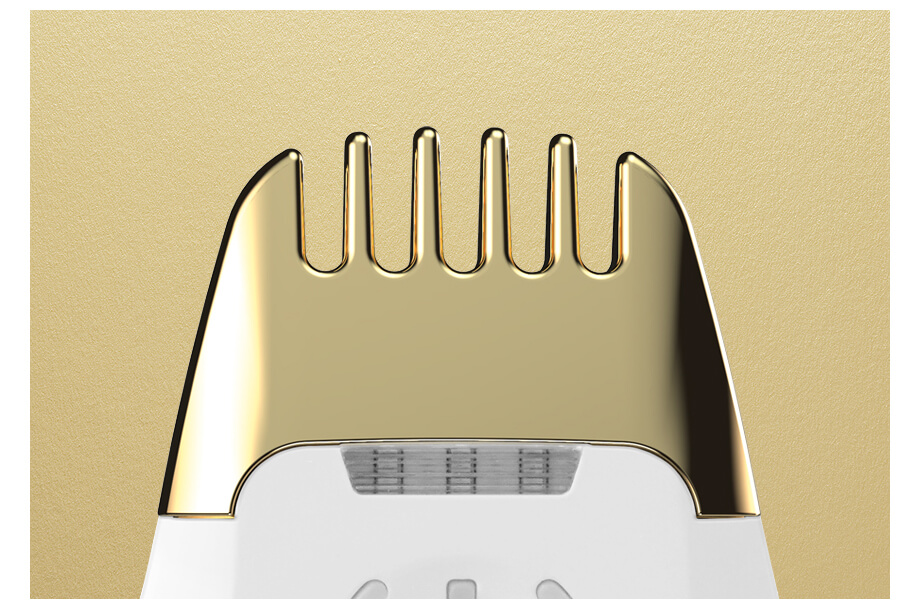 Main Features
Galvanic Ion: The mechanism helps penetrate ingredients of scalp care products deep into your scalp by applying a microcurrent and changing the electrical environment on your scalp. It helps the skin absorption easily and quickly & makes your scalp healthy.
Titanium Brush Head: The head with brush shape massages scalp and hair effectively. Titanium is body-friendly material that is safe for sensitive skin and widely used in the medical industry.
Micro Vibration: 10,000 RPM micro-vibration improves blood circulation on the scalp, helps scalp nourishment and oxygen supply, also helps in relieving a tired head.
Color Therapy: Yellow color LED which improves skin activation through skin regeneration and blood circulation can maximize the effect of the scalp care products and help to make your scalp healthy and clean.
Golden brush scalp care device enhances hair cosmetics absorption to get the max benefits
Better to use with
( Synergy effect was proven by the clinical test if you used it with VANAV Golden time ampoule)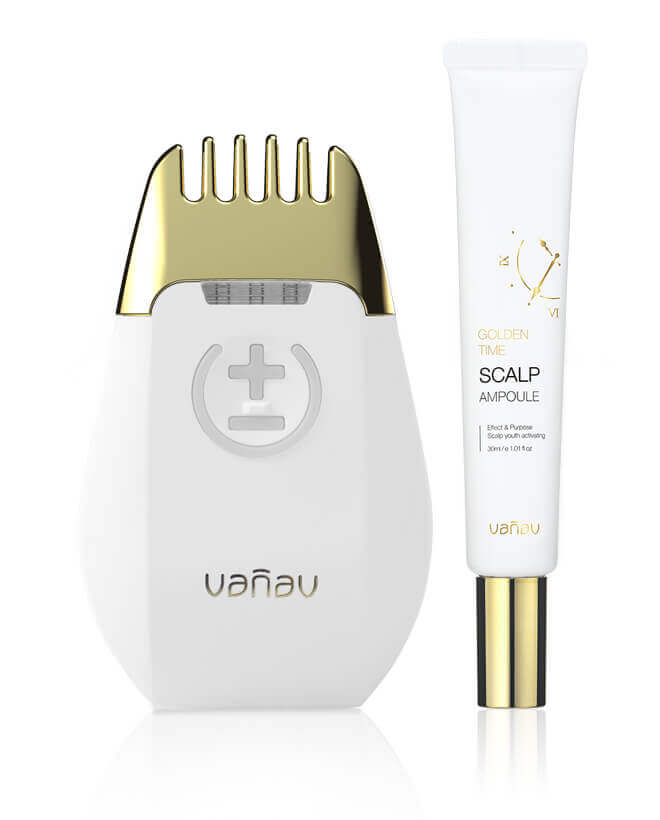 Skin Tests
Synergy Effect Proven by the clinical test if you used it with VANAVTime Machine Golden Brush. Improving scalp moisturizing, Scalp dead skin cells, and Root volume improvement effects
Root volume improvement test and effect test when using golden brush and ampoule together.
Test institute: P&K Clinical skin research center
Test period: 0462020: 0372020
Test subjects: 23 adults
Root volume improvement test: Results after 1 use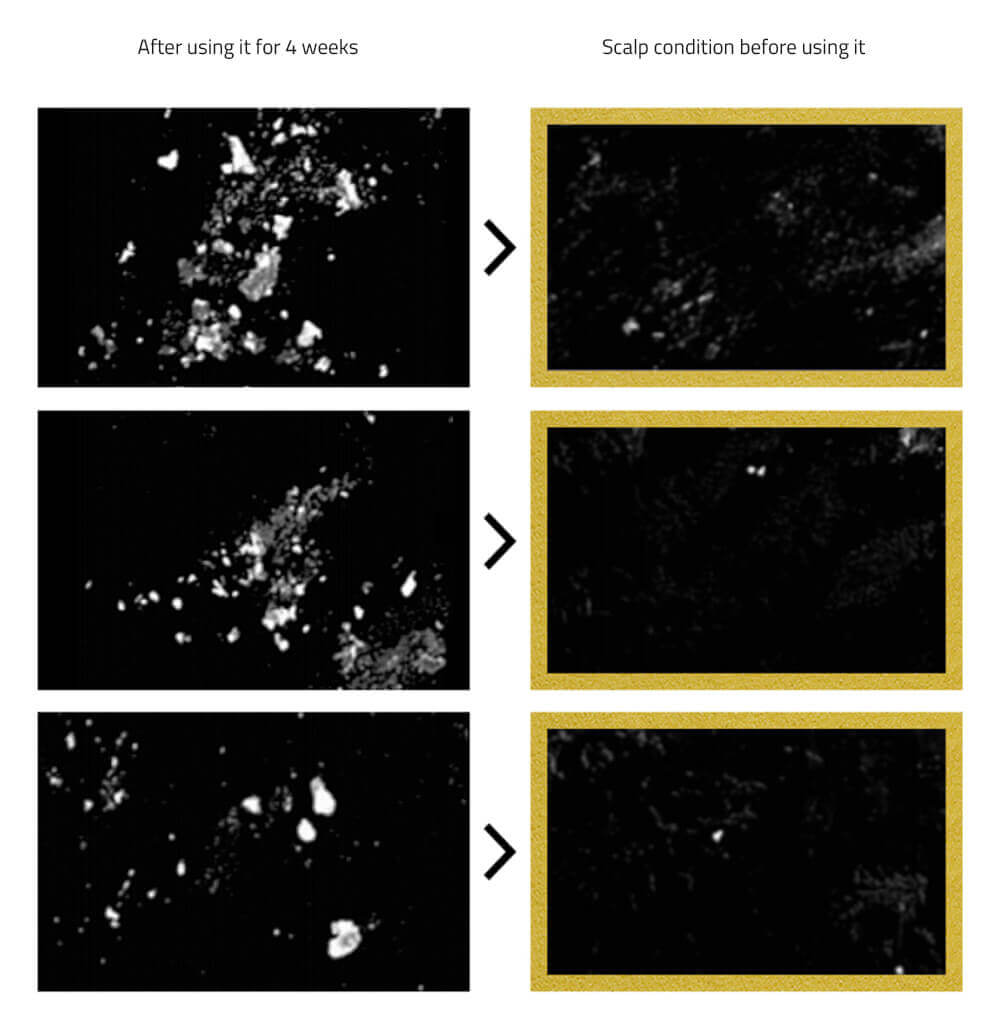 Effect test when using golden brush and ampoule together: Results after 4 weeks of use 
How to use

Clean your scalp and hair thoroughly before using the product.
Divide your hair into sections, and apply (Vanav Golden Time Ampoule or scalp care products) meticulously along the divided line.
Massage evenly so that the scalp care products can be absorbed well by operating the time machine golden brush.
Dry the product naturally so that it can absorb well into the scalp without washing it with water.
TIP# use it from 2:3 times a week to get active hair roots, also we recommended using it in the evening.
Device Parts