AROMATICA Comforting Calendula Decoction Intensive Cream 100 ml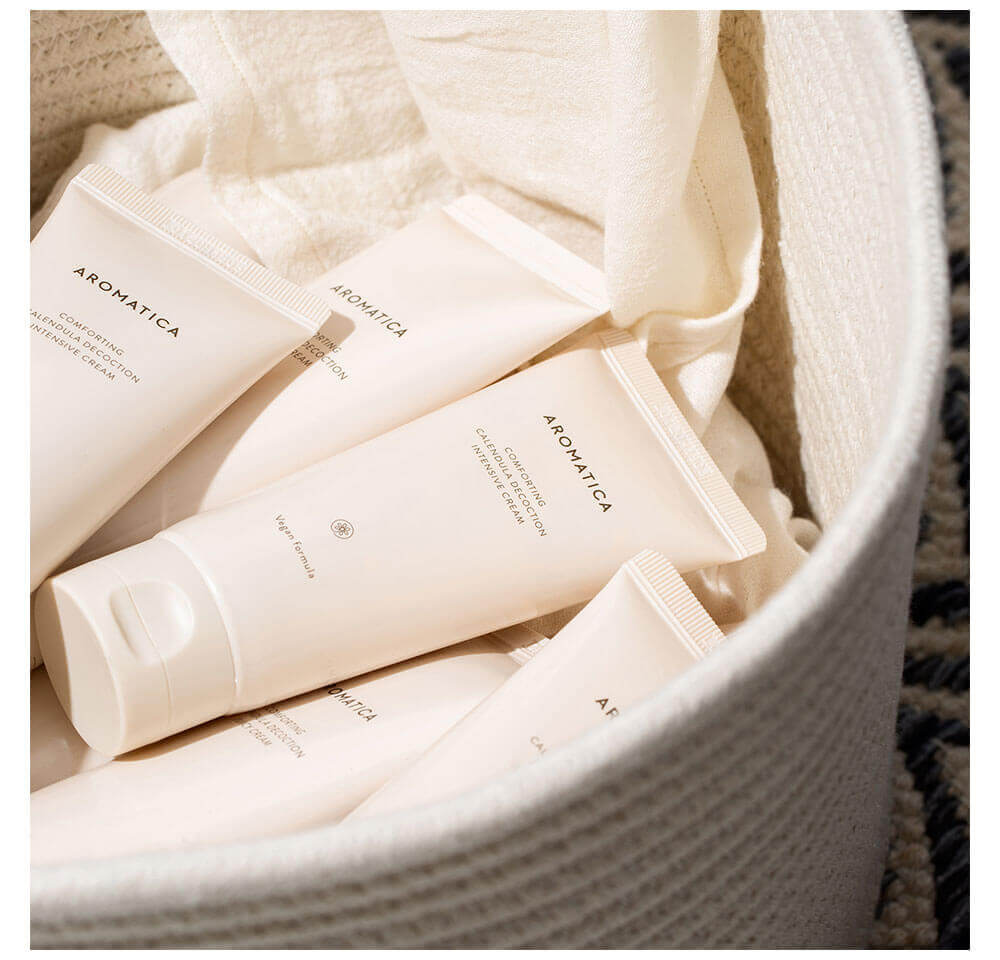 Do you concern about dry and sensitive skin? then you need an intensive moisturizing cream
Aromatica presents the best intensive moisturizing cream. This is an organic moisture barrier cream with more panthenol and ceramide to fortify skin that has become sensitive. It helps protect the skin from external irritation while keeping the skin moisturized. The cream is rich in skin-soothing ingredients, such as Calendula (also called pot marigold and marigold), flavonoid, saponin, and carotenoid to soothe sensitive skin comfortably.
Aromatica effectively extracted the active ingredients by applying weak heat to calendula petals for a long period of time in the water.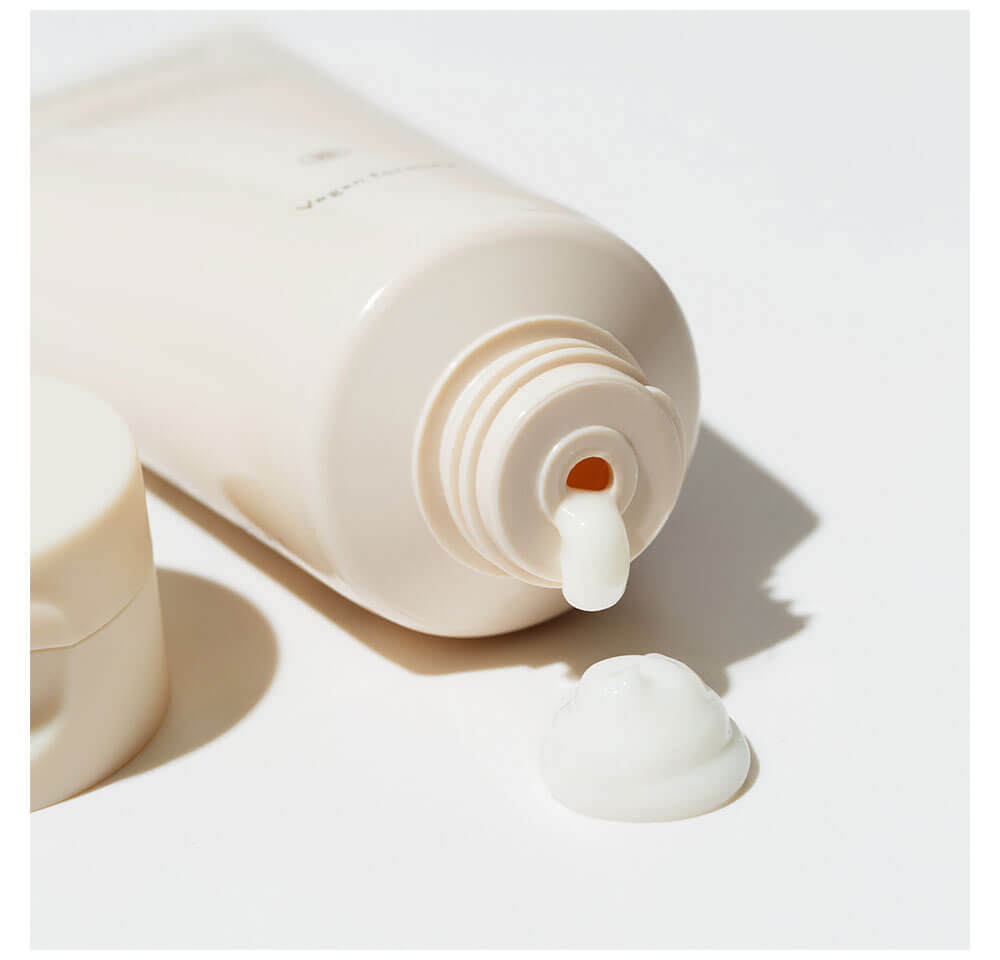 Extraction method
Decoction: A method of extraction by boiling herbs or medicinal plants in water over low heat for a long time to extract active ingredients. It is a physical method that has a long history and extracts active ingredients effectively from natural materials.
Relieve your skin dryness with the intensive moisturizing cream from Aromatica!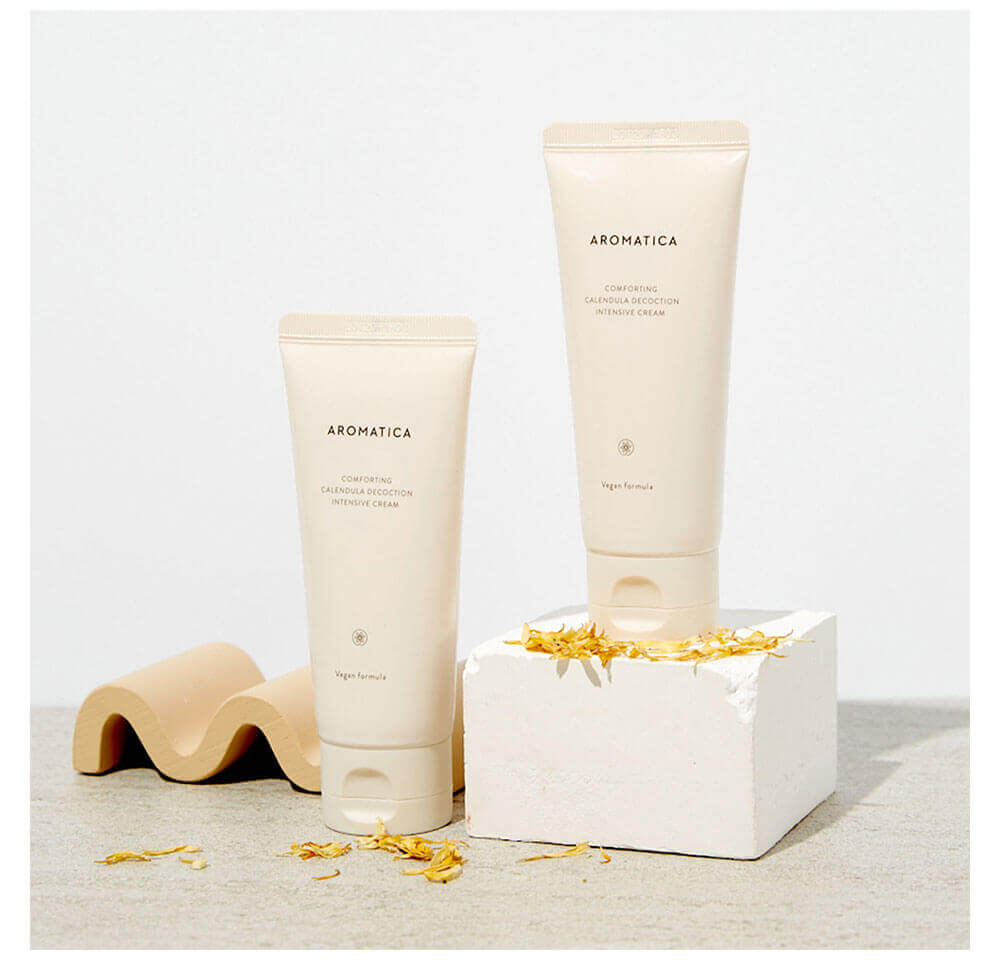 Main Ingredients
Calendula Officinalis Flower Extract, Butyrospermum Parkii Butter, Panthenol, Ceramide NP, sunflower seed oil
Panthenol(vitamin B5): that's absorbed into skin strengthens skin's ability to retain inner moisture while fortifying skin barrier.
Sunflower seed oil: is rich in ceramide and linolenic acid derived from yeast fermentation plants, boasting of excellent skin affinity and moisture protection function.
Comforting Calendula Decoction Intensive moisturizing cream is organic moisture cream that gently protects sensitive, fragile skin.
How to use
Apply it to the face, arms, and legs after toning.
Apply it to dry areas as often as needed.
Comforting Calendula Decoction Intensive Cream is totally safe for sensitive and baby skin too!
Ingredients
Organic ingredients 6%, Natural ingredients 77.4%
Calendula Officinalis Flower Extract 41.3% (Calendula extract),Caprylic/capric Triglyceride(Plant-derived emollient),Glycerin(Plant-derived moisturizer),Dipropylene Glycol(Moisturizer),*Butyrospermum Parkii Butter,Butylene Glycol(Moisturizer),Helianthus Annuus Seed Oil,Pentylene Glycol(Emollient),Propanediol(Plant-derived moisturizer),Hydrogenated Lecithin(Soybean-derived emulsifier),Panthenol(Vitamin B5),Sodium Carbomer(Moisturizing/Thickening agent),Hydroxyethylcellulose(Moisturizing/Thickening agent),Xanthan Gum(Protein fermentation moisturizing/thickening agent),Aqua,Ceramide NP(Tonka bean-derived ceramide)
*Organic raw material(s)