ROUNDLAB 365 Derma Relief Low Acidic Cleansing Bar 100g
Cleansing soap from nature, after you wash your face, if you feel that your skin is dry due to loss of moisture, ROUNDLAB recommend you a low acidic cleansing bar from nature. It is made of mild ingredients, but not only thorough cleaning, but also leaves your skin moist after cleansing. It is a slightly acidic cleansing soap similar to the skin's pH and contains hyaluronic acid to provide moisturizing care.
"ROUNDLAB cleansing soap, To keep moisture even after cleansing your face!"
Main Features:
4 in 1 family cleansing soap for your whole family: Helps the whole family with mild cleansing with natural-derived hypoallergenic ingredients and rich foam, and you can use it to wash your hair, body, and hands as well as your face.
A slightly acidic surfactant similar to the skin's pH, which balances the oil and moisture in your skin and cares for healthy skin.
Contains Panthenol and Squalane that protect the skin with a strongly-adhering moisture barrier.
It keeps Skin moisturized without tightness, Ceramide NP forms a protective film on dry skin and Hyaluronic acid maintains the moisturized feeling.
Skin irritation test completed, Safe for sensitive skin.
4 in 1 mild bar that whole family can use!
Moisturize without feeling like tightening after washing your face!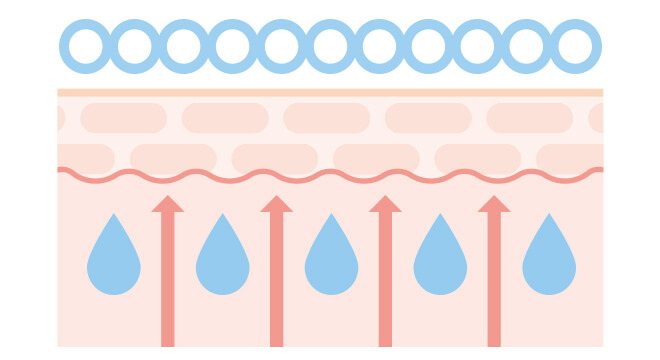 Low pH cleanser that regulates the skin balance!

Calms the skin with the ingredients Panthenol,  Squalance and oilve oil that protects skin irritated by external environment.

ROUNDLAB Cleansing soap is developed in an eco-making process where it combines water and oil with a natural Surfactant extracted from coconut to combine it!
Skin irritation test completed:
Test Institution: OATC skin clinical center
Test period: Jul1-3, 2020
Test results: After using the cleanser bar, 30minutes~24hours low irritation verified.
Formulation:
It creates soft and rich adhesive bubbles that can be felt with a low acidic cleanser that can help cleanse the skin.
How to Use:
After foaming enough, gently massage the entire face and rinse throughlt with lukewarm water.
Tip! Complete a more dense bubble using a bubble net, Gently rub this low acidic cleansing soap on the bubble net with water to help moist cleansing with softer and denser foam.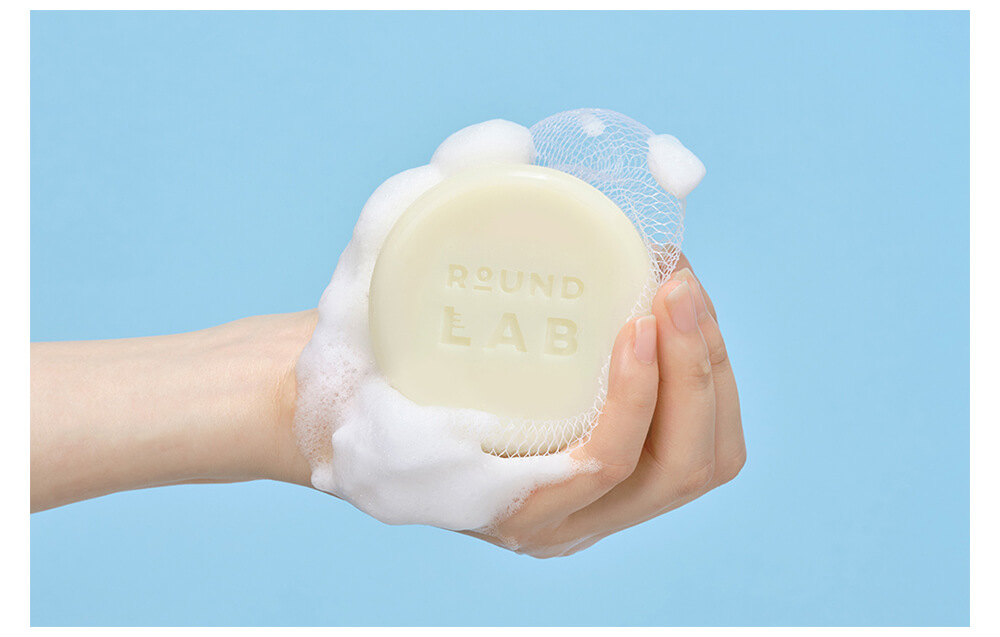 Recommended for:
Those who are looking for moist cleansing.
Those who are looking for a mild multi-purpose cleansing.
Those with sensitive skin.eansing bar.
Ingredients:
Sodium Cocoyl Isethionate, Decyl Glucoside, Olive Oil, Corn Starch, Purified Water, Sodium Hyaluronate, Squalane, Tocopherol, Panthenol, Ceramide NP