VANAV Neck & Decollete Cream 60ml, Wrinkle Care Cream For Neck Line
Do you have wrinkles on your neck & chest?
Vanav presents to you the new neck wrinkle cream. Many women have neck, chest, and cleavage wrinkles as they get old, by the way, don't you think you have no choice but to accept these wrinkles? But don't worry from now on, Vanav presents to you the best neck wrinkle cream for a smooth and younger neck look with " Neck & Decollete Cream". It provides deep nutrition care for those weak areas.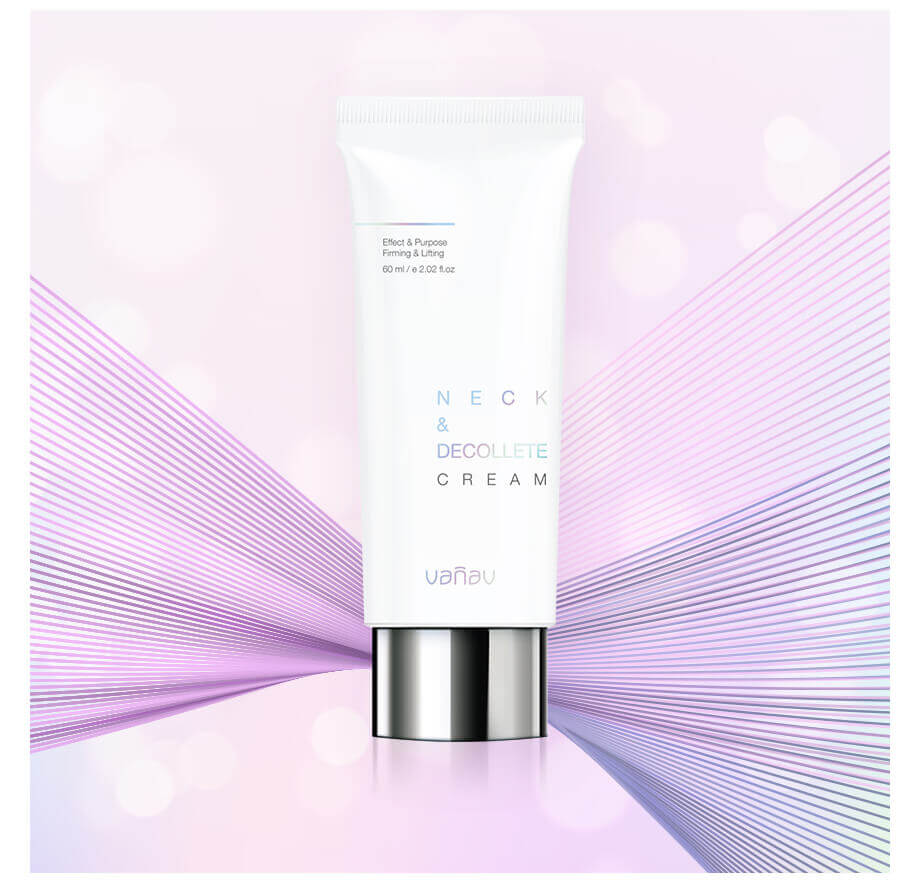 Do you have neck wrinkles like horizontal lines on your neck as shown in the picture below?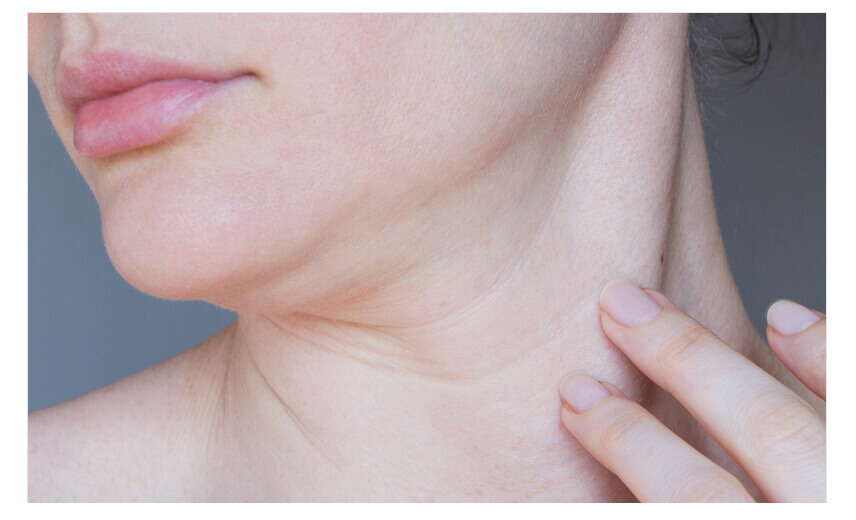 You may be wondering what are the causes of Neck wrinkles?
It could happen due to many things: Getting old, Smoking, Sun damage, Significant changes in your weight, or wrong sleeping positions. Be aware of neck wrinkles could appear faster due to a wrong lifestyle than aging. Try now the neck wrinkle cream from vanav
Main Features
Special care cream for a smooth neck and decollete line.
Can care your neck wrinkles that develop faster due to your lifestyle than aging.
Has five special differences: Nutritional supply, Moisturizing, Patent for decollete line care, Real gold ingredients, Wrinkle improvement functional cosmetics.
A special neck wrinkle cream, regain your beautiful neckline with Neck & Decollete Cream.
Neck & Decollete Cream's Special Point
Special Point 1: Nutritional care for delicate neck skin
Hydrolyzed Collagen: Nourishes the skin and helps to strengthen elasticity and moisturizing.
Adenosine: Functional ingredient with wrinkle improvement effect approved by KFDA.
Special Point 2: Three types of hyaluronic acid moisturize your skin without a gap to dry.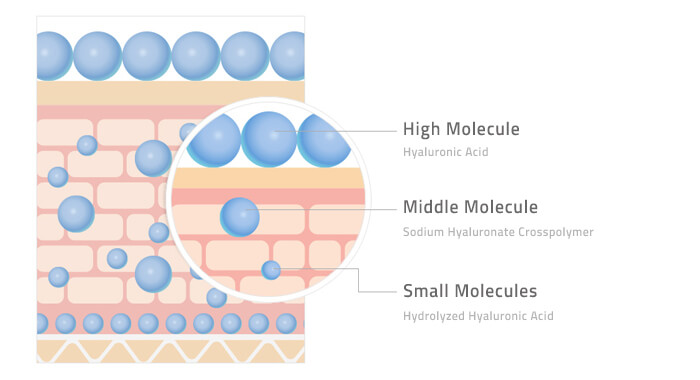 Special Point 3: Patents for Booki Complex, which are effective in managing chest "decollete" line.
Patent Number: 10-1787405
Special Point 4: Shining neckline care with real 24K gold.
it contains real gold that purifies the skin and gives it a natural glow effect.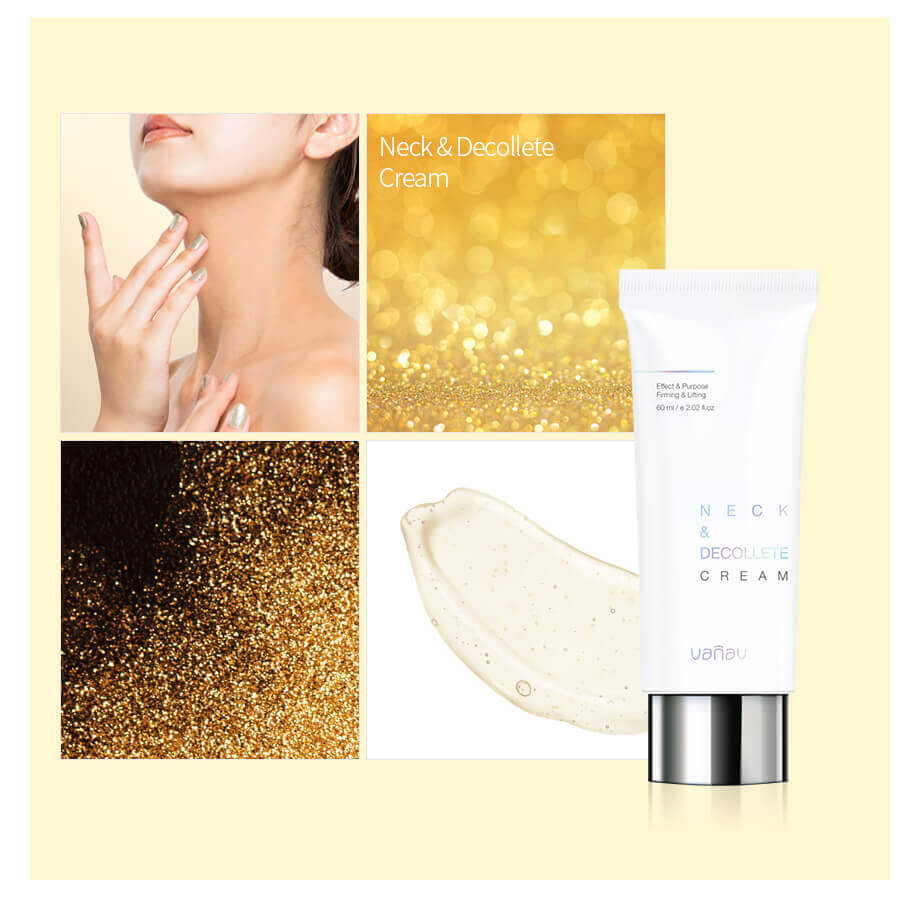 Special Point 5:  containing wrinkle-enhancing ingredients approved by KFDA.
Can use neck wrinkle cream to relieve wrinkles in the neckline & decollete.
Skin Tests
 Irritation application test
Test name: Primary irritation test for human skin
Test Institute: P&K Skin Clinical Research Center co., Ltd.
Test Period: 2012020: 2212020
Test Subject: 30 adults women and men
Test Result: After completing the test it's proved to be safe on sensitive skin.
Formulation
A Golden yellow cream type that is applied smoothly and quickly absorbed without stickiness.
How to use
After you did your skincare in the morning and evening.
Take an appropriate amount and spread it all around the neck.

Take an appropriate amount and massage it evenly on the decollete line.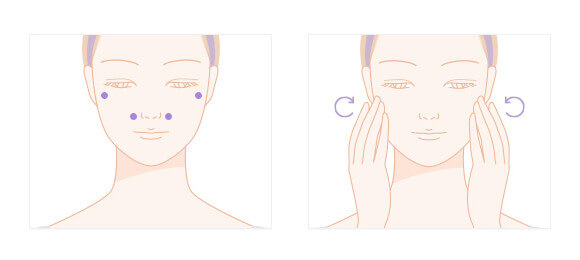 Take an appropriate amount and spread it on areas where wrinkles and elasticity are concerned.
Ingredients
Purified Water, Propanediol, Glycerin, Hydrogenated Poly (C6-14 Olefin), Butylene Glycol, 1,2-Hexanediol, Cetearyl Alcohol, Methyl Trimethicone, Polyglyceryl-3 Methylglucose Dysteacrylate, Phenyl Trimethicone, Hydroxyethyl Acrylate/Sodium Methacrylate, Methacrylate, Polyhydricoylomeratetitanium Dioxide, Carbacaba Root Extract, Caramel, Red Iron Oxide, Acrylate/C10-30 Alkyl Acrylate Crosspolymer, Tromethamine, Grape Seed Extract, Arnica Montana Flower Extract, Buddha's Brum Root Extract, Lemon Chestnut Extract, Ethylhexylglycerin, Disodium, Dydium.(0.1ppm-Containing), Hyaluronic Acid, Tocopherol, Raspberry Ketone, Linul, Coumarin, Limonene, Geraniol, Citral, And Eugenol.