ROUNDAB – 1025 Dokdo Ampoule 45g
Best moisturizing ampoule from ROUNDLAB! It works by low molecular weight hyaluronic acid technology which works in adding moisture from dry irritated skin and soothing it. As low molecular weight works perfectly in moisture transferring, hydration, moisture storage and skin protection. Get ready to experience a different kind of skin moisture while using this amazing product that can be used at day or at night in many different ways!
"Best Moisturizing ampoule, that uses low molecules but with great power!"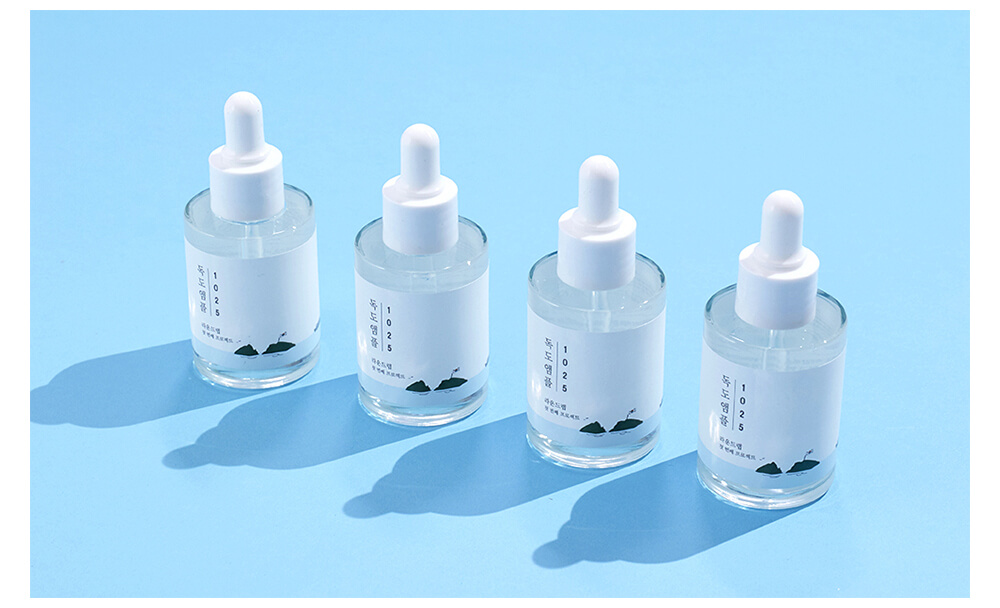 Main Features:
Maintains the moisture balance of your skin with the rich mineral ingredients contained in the deep sea water near the clean island: Using the sea water that contains magnesium, calcium and more than 72 types of natural minerals that are effective in skincare and providing moisture.
Best moisturizing ampoule with the low molecular with the high moisture through 4 steps! Moisture transfer, Hydration, Moisture storage, and skin protection!
Low molecular weight of hyaluronic acid to add moisture on dry irritated skin!
Contains Panthenol and Bataine that protects and soothes skin with moisturizing membrane.
Skin irritation test completed, Safe for sensitive skin.
Why low-molecular moisture care is important?

Best moisturizing ampoule with the 4 steps of moisture care through the low molecular weight technology!
Creates a moisture passage: Glyceryl Glucoside promotes the production of Aquaporin, which creates a moisture passage.
Supplies low molecular moisture: Ingredients such as low molecular hyaluronic acid and collagen provide sufficient moisture through the passage so that the skin does not dry out.
Stores moisture: Ceramide ingredient, which prevents dryness, increases skin moisturizing power and keeps it moist.
Protects Skin: Panthenol ingredient forms a moisture moisturizing film on the surface of the skin to protect and calm the skin.
Calming Care for irritated and tired skin through the moisturizing and calming ingredients of Panthenol, Bataine and DPG
Skin irritation test completed:
Test Institution: Inoderm Dermatology research lab
Test period: 19.6.18~6.20
Test results: After applying the ampoule, 30mins~24hours low irritation verified.
Formulation:
Best moisturizing ampoule is made with a highly concentrated gel water type that soak in moisture, It turns into a water type the moment it touches your skin spreading smoothly for quick absorption.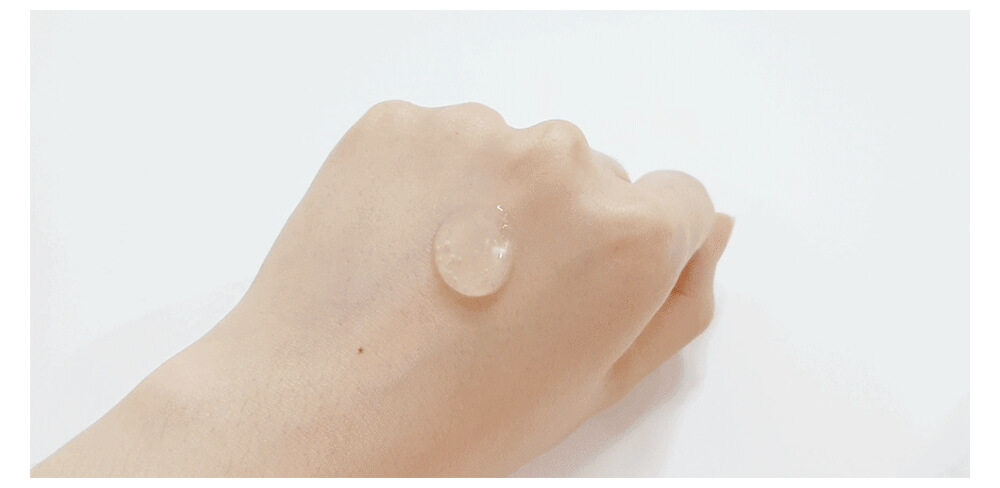 How to Use:
Clear up the skin with toner and take an appropriate amount in the essence stage to absorb it all over your face.
Tip! Take the eyedropper completely out when you first open it , press the rubber to release the air and then use it.
Recommended for:
Those who are looking for the best moisturizing ampoule.
Those with dry and irritated skin.
Those with sensitive skin.
Ingredients:
Water, Butylene Glycol, Glycerin, Dipropylene Glycol, Propanediol, 1,2-Hexanediol, Sea Water, Hydrolyzed Hyaluronic Acid, Hydrolyzed Collagen, Panthenol, Chondrus Crispus Extract, Saccharum Officinarum (Sugarcane) Extract, Tromethamine, Ethylhexylglycerin, Caprylic/ Capric Triglyceride, Betaine, Dipotassium Glycyrrhizate, Glyceryl Glucoside, Hydrogenated Lecithin, Ceramide NP, Tocopherol, Carbomer, Xanthan Gum.