HISTOLAB Aqua science Water-Max Hydrating Cream 80ml
Best hydrating cream for your sensitive & dry skin, Histolab Water-Max Hydrating Cream provides the first line of defense for the moist and vital skin by keeping moisture on the skin from evaporation and simulating cellular function.
Histolab, a medical skincare brand distributed solely to dermatological clinics, has been devoting itself to accomplish an immediate skin improvement by taking advantage of its own development of Plant Stem Cell(Callus) and of our renowned mentoring group of doctor's advice for achieving the most effective prescription.
Currently, Histolab products are loved by almost 8,500 dermatological and aesthetic clinics in Korea. Thanks to its wide variety of product ranges, Histolab products have become famous for having excellent efficiencies in the field of professional peeling, acne treatment, and post-laser skin treatment as well as basic care like wrinkle improvement freckles, skin rejuvenation, and whitening., etc.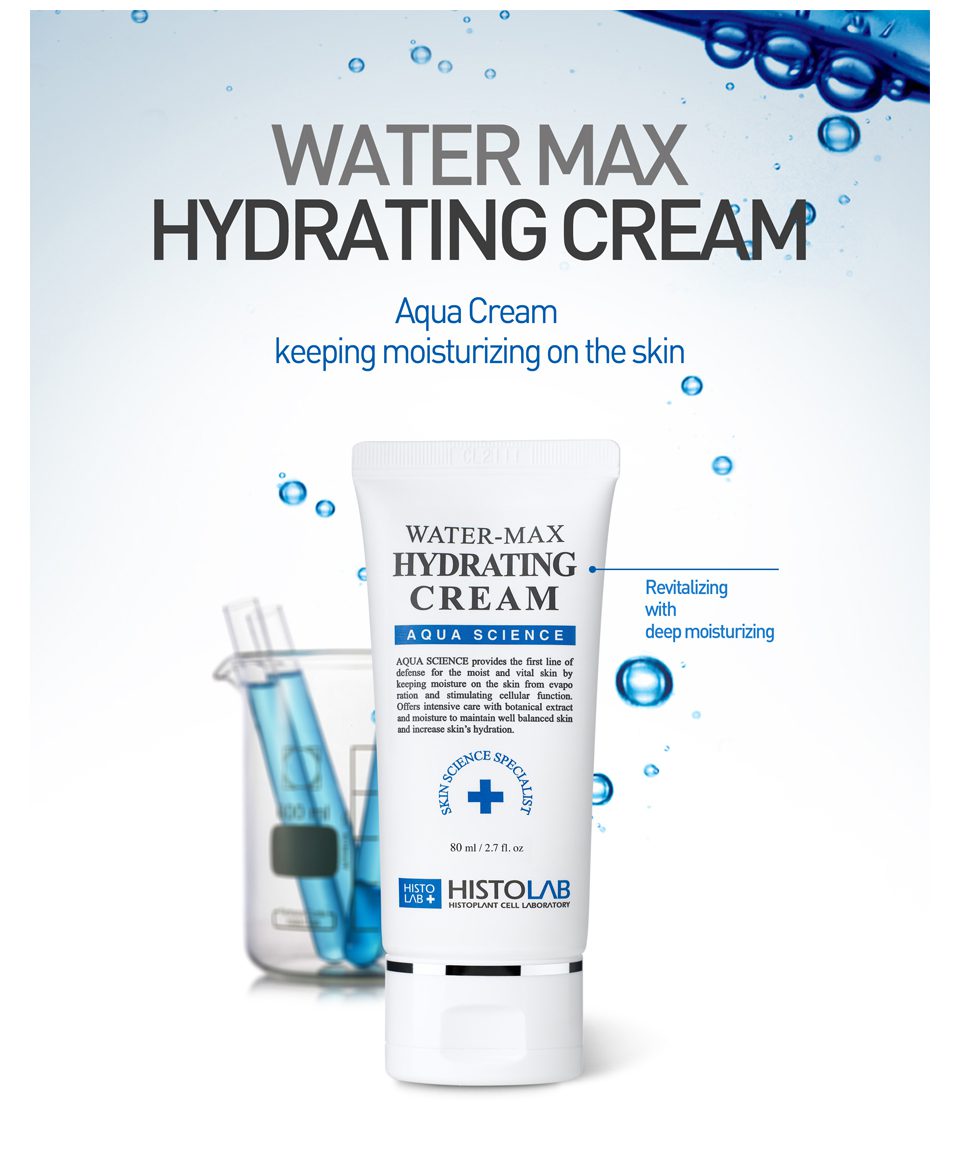 Water-Max Hydrating Cream is an aqua cream that you can feel the moisture from inside your skin the moment you apply it.
Main Features:
• Advanced hydrating cream for all skin types even suitable for sensitive and dry skin with the use of natural extracts.
• Patented SRGF H1 Complex: Helps provide soothing and moisturizing effects.
• Vitalizing Skin: Vitalizes the tired skin by offering an abundance of moisture and nutrition.
• Best Cream enhances the skin's capacity to retain water, and soothes the skin with Betaine and Sodium Hyaluronate.
•  Soothing and high water volume: Enhances capacity to retain water and soothing on the skin with Betain and Soduim Hyaluronate.
• Offers intensive care with botanical extract and moisture to maintain well balanced skin and increase skin's hydration.
Main Ingredients:
Sodium Hyaluronate: soothing and moisturizing.
Bee Wax: soothing and immunizing.
Beta Glucan: soothing and immunizing.
Lecithin: moisturizing and skin renewal.
You can enjoy moisturized and glow skin with Water-Max Hydrating Cream! That enhances capacity to retain moisturizing and soothing on the skin with Betain and Soduim Hyaluronate.
Formula type:
Liquid formula that enhances skin condition .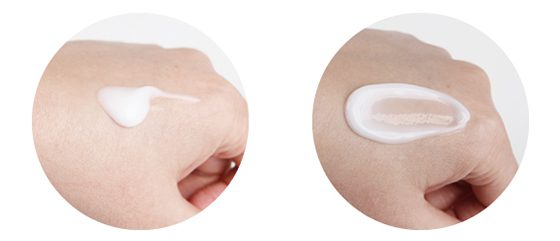 AQUA SCIENCE Use Order: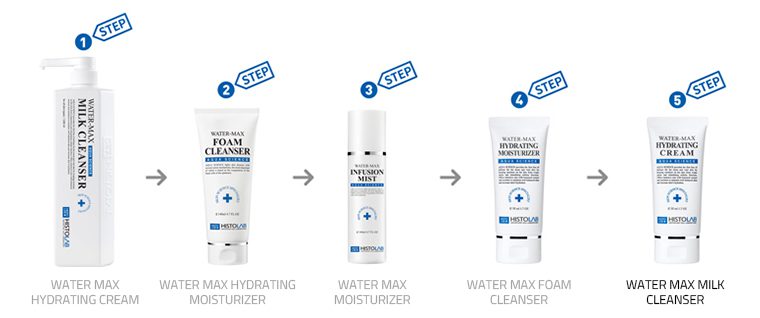 How to use:
At the last step of skin care, gently apply over the entire face and pat lightly for absorption.
If you have dry skin, Water-Max Hydrating Cream will be the best hydrating cream for you.
Recommended for:
• Those who are looking for a non-sticky moisturizing cream.
• Those who need a moisture barrier for tight skin.
• Those who are concerned about tugging.
Ingredients:
Water, Glycerin, Cyclopentasiloxane, Dipropylene Glycol, Betaine, Cetearyl Alcohol, Neopentyl Glycol Dicaprate, 1,2-Hexanediol, Portulaca Oleracea Extract, Sorbitan Stearate, PEG-10 Dimethicone, PEG-40 Stearate, Glyceryl Stearate SE, Beta-Glucan, Beeswax, Sodium Hyaluronate, Stearic Acid, Petrolatum, PEG-100 Stearate, Dimethicone, Phenoxyethanol, Sodium Benzoate, Magnesium Aluminum Silicate, Triethanolamine, sh-Oligopeptide-1, Xanthan Gum, Disodium EDTA, Glyceryl Stearate, Nicotinoyl Hexapeptide-44, Lecithin, Butylene Glycol, sh-Polypeptide-1, sh-Polypeptide-16, sh-Polypeptide-4, Polysorbate 20.