ROUNDLAB Soybean Nourishing Mask, 5pcs
A moisturizing sheet mask for skin that is dehydrated and dry! ROUNDLAB presents to you this nourishing sheet mask for skin which works in providing deep nourishment to the skin that is exhausted due to stress and external environments for a more firm and healthy looking skin! It contains Black Soybeans and Ceramide ingredients which are ingredients with a high nutritional value to your skin! It also has Wrinkle reduction effect through Adenosine!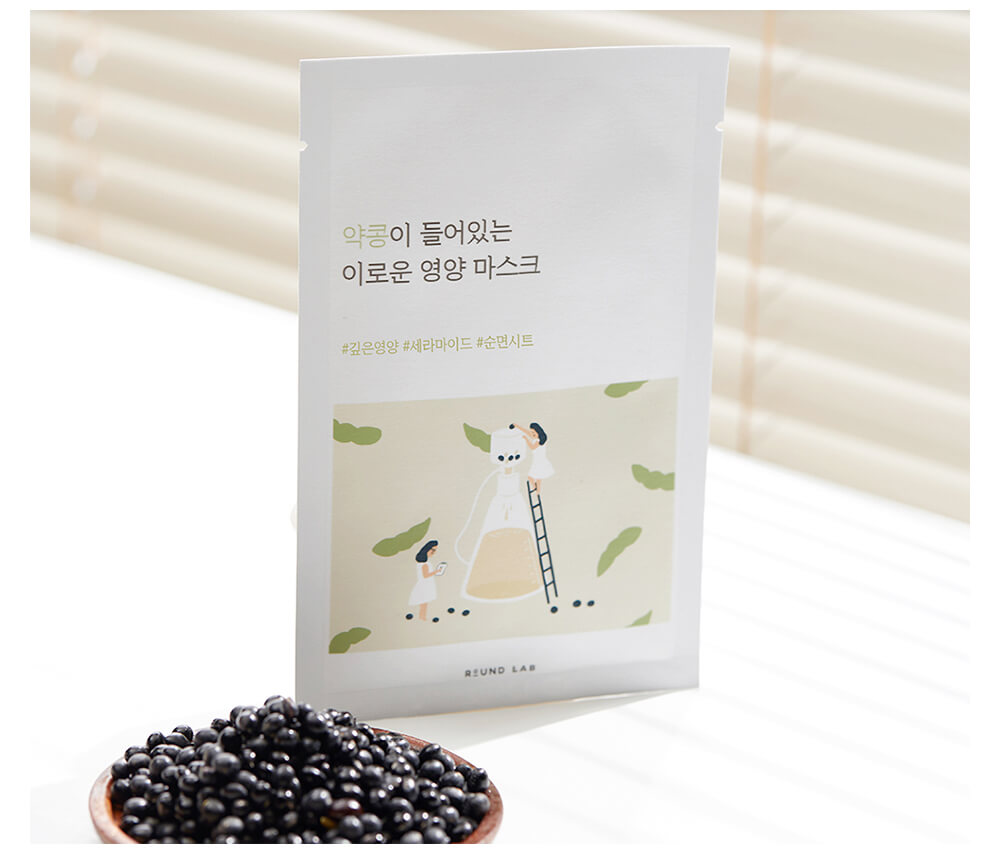 Main Features:
A moisturizing sheet mask full of nutrients and beneficial ingredients for your dry and dehydrated skin.
Contains oil extracted from black soybeans grown in highland clean areas.
Contains black soybean extract and adenosine supply dense nourishment to the skin to make a firm complexion. (Anti-wrinkle toner)
Forms a moisture barrier that offers an effect that locks in the hydration to maintain a long-lasting moisturizing feeling.
Soft Microfiber sheet with excellent moisturizing power adheres lightly to skin.
Skin irritation test completed, Safe for sensitive skin.
Contains oil extracted from black soybeans grown in highland clean areas.
The Soybeans are extracted from Jeongseon, a place where there is plenty of sunshine and experiences a large differences between the highest and the lowest temperature in one day in Korea, Which makes it the perfect village in which to cultivate black soybeans that accumulate rich nutrients at night.
It is fostered by the green mountains, clear waters, and cold dawns of the clean and cool highlands to carry for you all the nutrients your skin needs!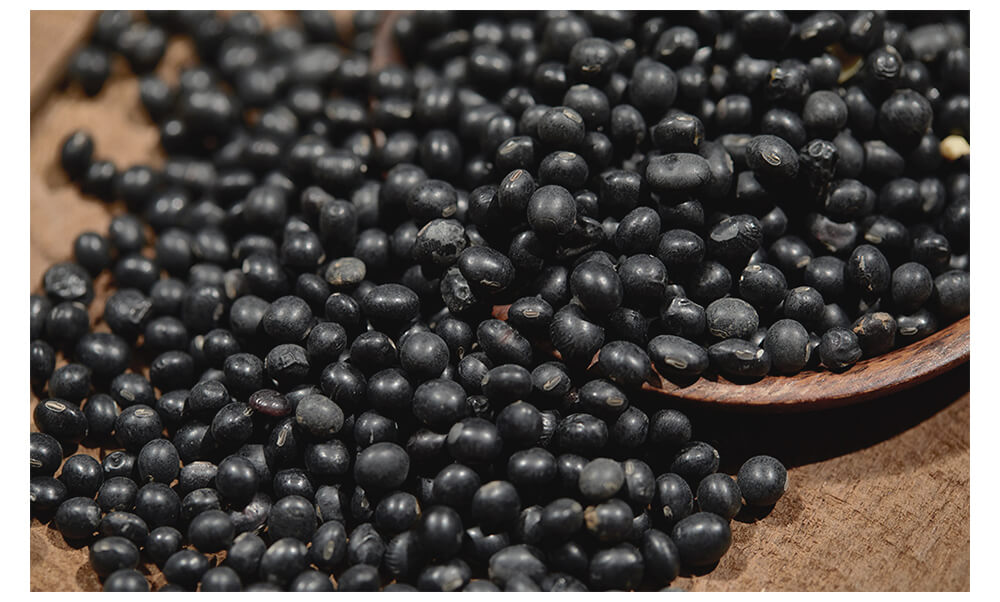 Strong wrinkle improvement effect.
This mask sheet has been reported to the KFDA as a functional cosmetic for anti-wrinkle.
Abundant active ingredients of black soybean extract and Adenosine ingredient meet to supply nutrients to your skin and make it elastic.
Its Ceramide ingredient makes a strong skin barrier for high moisturizing.
Contains a Ceramide ingredient that calms the irritated skin, which provides elastic care for your dry and rough skin.
Applied a soft sheet made of microfiber.
The soft microfiber sheet with excellent moisturizing power adheres lightly to the skin, to deliver healthy, fresh, raw ingredients grown from our local soil. (Certification Number N-KEN 03023).
Skin irritation test completed:
Test institution: Global medical research center
Test period: Aug. 20-22, 2018
Test results: After using the moisturizing sheet mask , 1 hour to 24hours verified low irritation.
Formulation:
Moisturizing sheet mask in a nutrient-packed cream type, packed with ingredients of soybeans and the string skin care ingredients of ceramide which provides nutrients and moisture to the skin.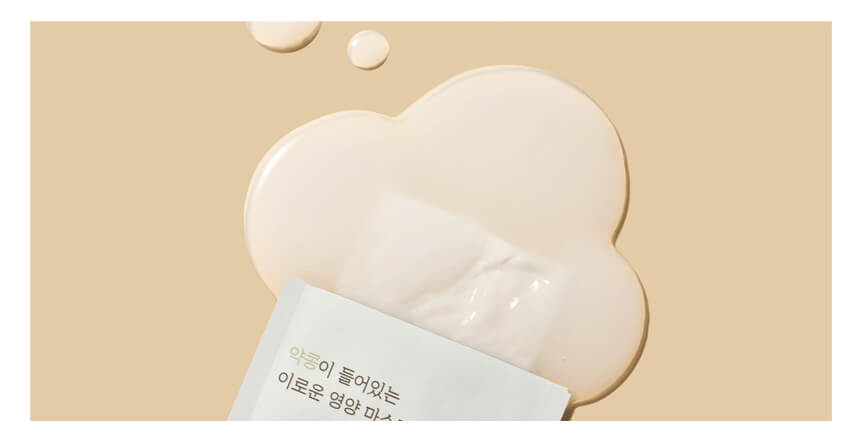 How to Use:
After cleansing the face, tidy up the skin texture using a toner.
Take the sheet mask out of the pouch and apply evenly on the entire face, making sure to match up the eye and nose holes.
Take the mask off after 10-20 minutes and lightly tap the contents remaining on the skin to promote full absorption.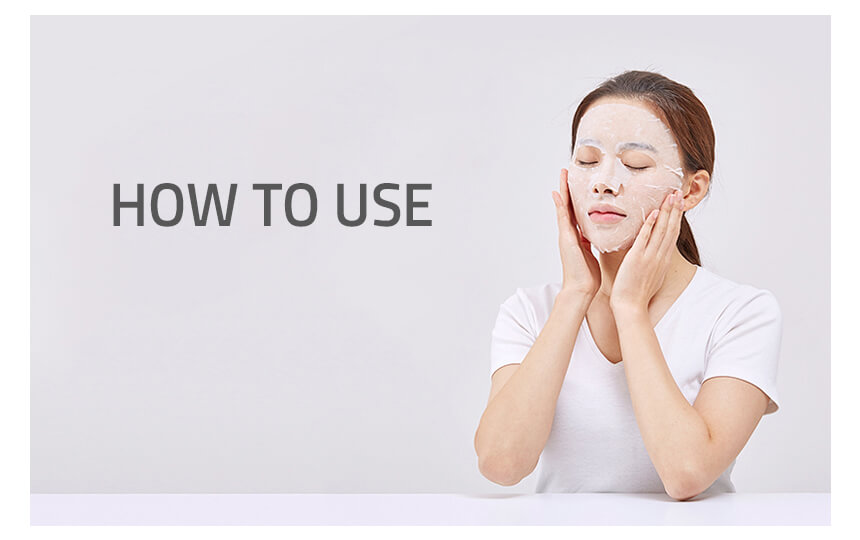 Recommended for:
Those looking for a soothing and moisturizing sheet mask.
Those with sensitive skin.
Those who are looking for intensive moisture care.
Ingredients:
Water, Glycerin, Caprylic/​Capric Triglyceride, Glycine Max (Soybean) Seed Extract (1000Ppm), Althaea Rosea Flower Extract, Glyceryl Stearate, Hydroxyacetophenone, Butylene Glycol, Acrylates/​C10-30 Alkyl Acrylate Crosspolymer, Ceramide NP, Allantoin, Tromethamine, 1,2-Hexanediol, Caprylyl Glycol, Ethylhexylglycerin, Adenosine, Dipotassium Glycyrrhizate, Hydrogenated Lecithin, Dipropylene Glycol, Sphingolipids, Sucrose Distearate, Cholesterol, Cetearyl Alcohol, Caffeine, Xanthan Gum, Disodium EDTA.