ATTIBE HOMETHERA, HOME HIFU(HIGH INTENSITY FOCUSED ULTRASOUND) DEVICE
Home HIFU machine for those who want elastic skin, Can't you take care of a sagging, wrinkled face at home as you do at a dermatologist? And Don't you think it's a waste of money to take care of your skin at a skin clinic? Then try Homethera with its Focused Ultrasound that works directly on the skin elastic layer quickly and easily and helps you get the care you need at home, without going to any dermatologist.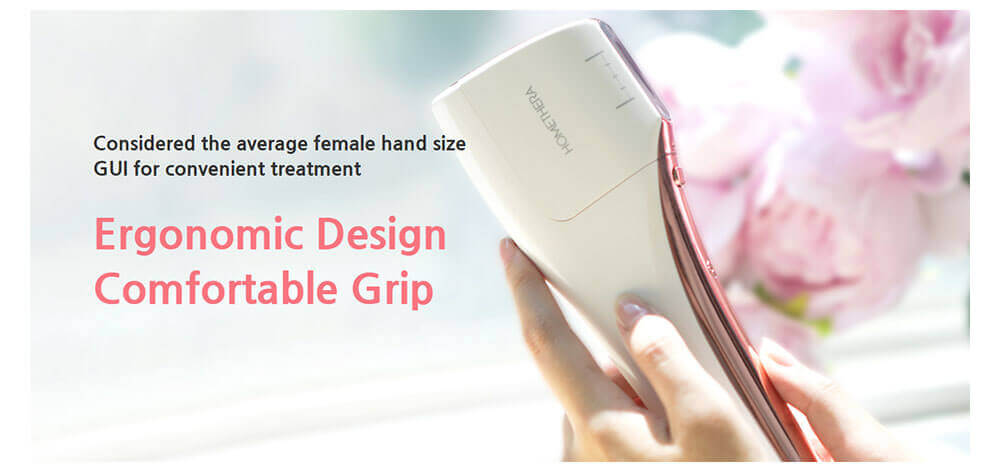 High-Intensity Focused Ultrasound(HIFU)
Homethera is a home care device that uses focused ultrasound technology. Delivering ultrasound on the dermis layer of the skin, helps to improve skin elasticity.
This also promotes skin regeneration.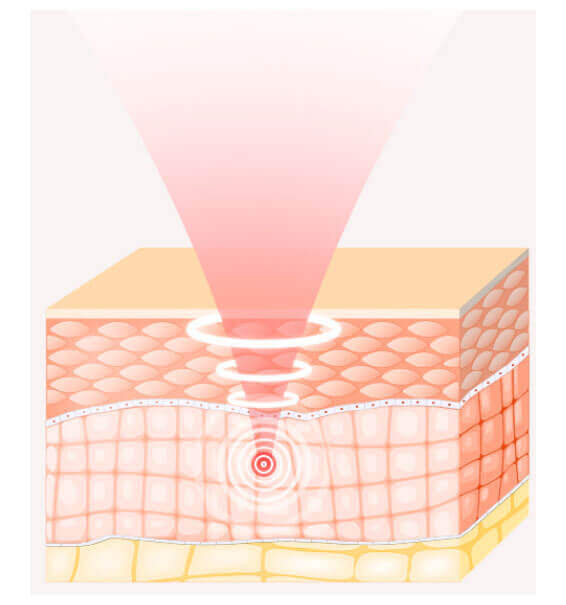 * This ultrasonic device is a beauty device, not a medical one.
    It does not provide any medical effects other than cosmetic effects.
HOMETHERA,  a home HIFU device that uses focused High-Intensity Focused Ultrasound technology, helps improve skin elasticity by focusing ultrasound on the dermis layer and delivering heat.
The reason why Homethera irradiates High-Intensity Focused Ultrasound(HIFU) is only from 2mm to 2.5mm into the skin.
That is because if it irradiates High Intensity Focused Ultrasound Device at a depth of 4.5mm, ultrasound reaches near the Superficial MusculoAponeurotic System(SMAS) layer, which has a large distribution of nerves and blood vessels, which is dangerous, and there are concerns of side effects such as temporary facial paralysis due to nerve damage.
*An ultrasonic beauty device that does not provide any medical effects other than cosmetic effects.
Women skin care smart choice "HOMETHERA" which is a home HIFU machine.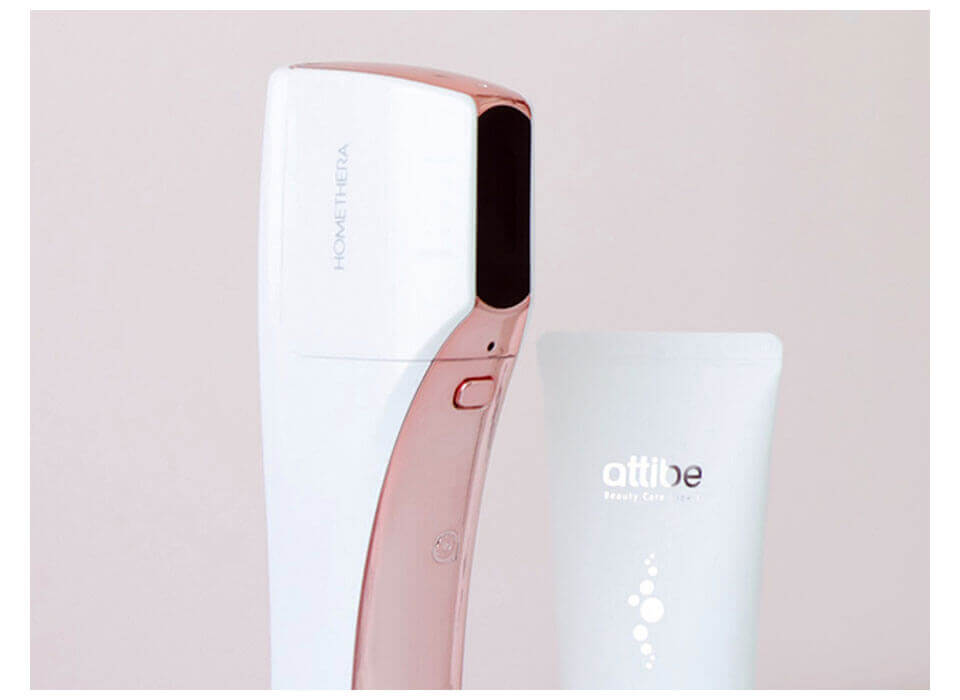 If you want to level up the Homethera effect, use it with UltraSonic Moisture Gel.
It helps at increasing skin moisture, face lifting, and pores improvement. It also helps in improving skin elasticity.
When you buy this Homethera, it comes with a 50,000 shots cartridge that irradiates HFUD. If you have used all the shots of the cartridge, you should purchase and replace the cartridge separately.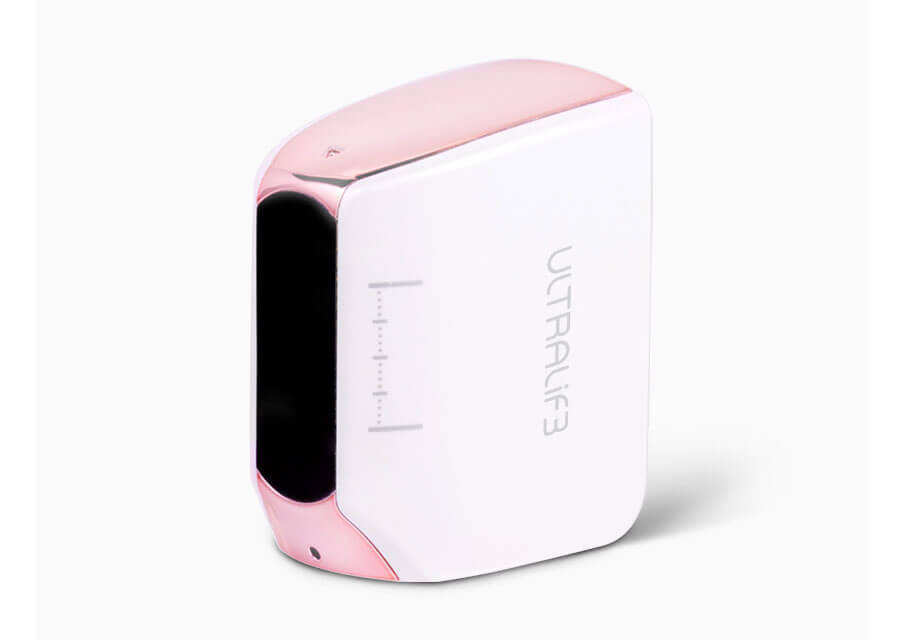 How long can you use it with one cartridge
Number of shots: 50000 shots
1 shot = 20 dots (total 1,000,000 dots)
The number of shots used in one treatment: 300 shots
Number of treatments per cartridge: 166 treatments
Recommended number of treatments: Once a week
How long the cartridge can be used: 166 / 4 weeks = 41.5 months / 12 month = 3.46 years
How to Replace Cartridge
Press the button on the front of the Homethera body.
When you hold the cartridge with one hand and pull it upward, the body and cartridge are separated.
Insert the new cartridge to be replaced into the groove of the body and lower it from top to bottom until you hear a "click" sound.
Homethera Components:
Homethera Device Body
1  Cartridge for 50,000 shots
 Attibe Ultrasonic Moisture Gel 200ml * 2
Adaptor
USB Cable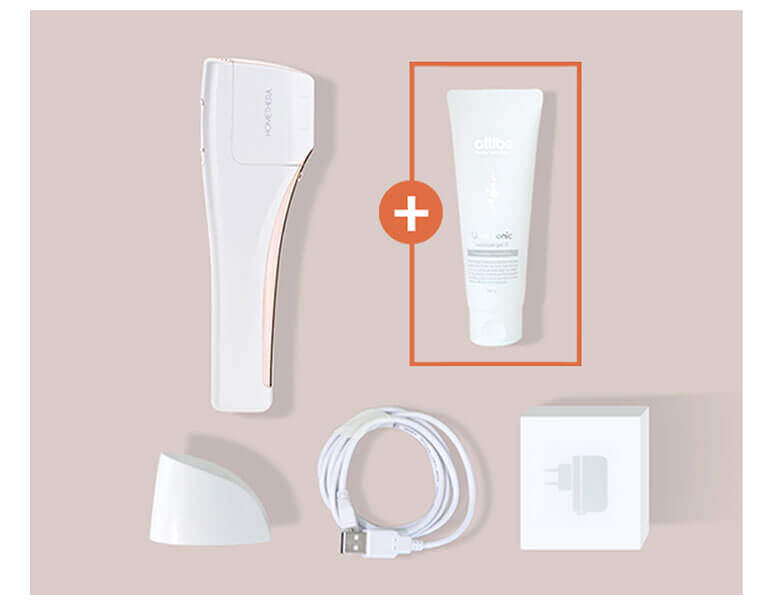 How to use Homethera:
Before using Homethera, cleanse your face and dry with a towel.

Prepare Homethera and UltraSonic gel.

Put the gel on the part you want to treat.

Press and hold the power button for more than 2 seconds to activate the device.
Short press to get the desired level. *For the first treatment, start on level 1~2.

After selecting the desired level, double press the button to lock the level.

Double press again to select a different level.
Before using Homethera, remove the cartridge film protection cover.

Make sure the black film area is fully contacted with the area where the ultrasound gel is applied.

When the button is pressed once, 20 dots of ultrasound will be irradiated in a row. You can hear the beep sound after irradiating 1 shot, then you can move the device.

Cheeks
Divide the cheeks into 3 zones without overlapping and irradiate closely and uniformly.

Irradiate the same amount of shots from the back of your cheek to the front.
Forehead: 

Irradiate uniformly to the upper area of eyebrows at regular intervals (20 to 30 times).
Irradiate the outer area of the eyebrow (10 to 15 times). Don't expose it to the eyes and eyeballs.

After using the device, make sure to remove the applied gel. If the gel enters into the device, It may cause malfunction.

You can charge the device by connecting to the cradle.
Satisfaction of Human Application Test:
91.3% about Skin Elasticity Improvement.

91.3% about Skin Density Improvement.

86.9% about Forehead Skin Elasticity.

78.2% about Skin Pores Improvement.

78.2% about Neck Skin Elasticity Improvement.

73.9% about the skin around the eyes' elasticity improvement.
*Results of a 4-week using validation survey.
*P&K Dermatological Clinical Research Center.
Skin Tests Results:
Clinical Test Results on Ultrasonic Moisture Gel and Homethera:
Facial Lifting, Pore Tightening, Elasticity Improvement, etc.
After 1 week, skin improvement rate 96.96%

After 3 weeks, skin improvement rate 98.48%
※ This is not a medical device as a skin beauty device and does not provide any medical benefits or effects other than cosmetic effects in relation to product functions.
※ Ultralif3 clinical results show that everything is the same except the number of shots and the color. (Ultralif3 is the previous version.)
※ Since most dermis consists of collagen, skin elasticity increases as dermal density improves.
※ It may vary depending on individual skin characteristics or cosmetics used together.
※ Helps improve dermal densities and tighten pores | with moisture gel | After 4 week | 22 women | 2017.04 | P&K SKIN RESEARCH CENTER
※ Helps improve cheek and chin lifting | with moisture gel | After 3 weeks | 22 women | 2018.06 | Korea Institute of Dermatological Sciences
Try to make your skin elastic with Homethera, a home HIFU machine.
Safety
Completed hazardous substance test by Korea Machinery & Electronics Testing & Research.
Equipped with duplicate shot prevention function: Equipped with an overlapping prevention function that prevents overlapping dot irradiation in the same area so that it can be used safely.
Obtained KC, CE, CQC certifications, and obtained patent for ultrasonic field and skin care treatment device.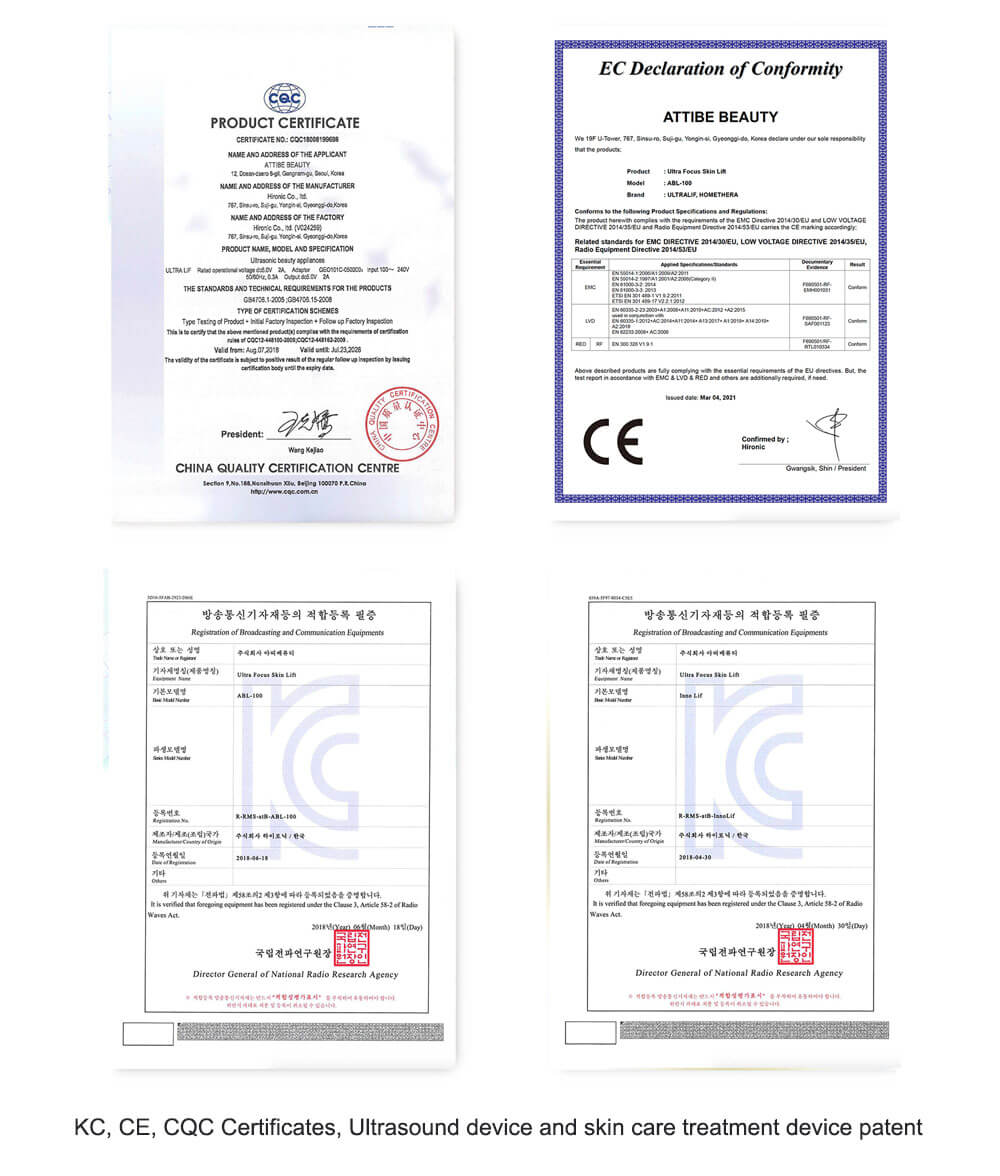 Recommended for:
People who want to look younger.

People Who've been bothered by sagging cheeks lately.

People who want a sharp and firm jawline.

People Who are reluctant to visit the hospital.

People who want to get skin improvement immediately.

For those who felt burdened by the cost of regular laser treatments.
Precautions:
Never apply ultrasound to the eyes (eyeball) or near the lips.

Do not use it on areas where filler or autologous fat transplantation has been performed.

Use the ultrasonic moisture gel together.

Use Homethera in close contact with the skin.

Adjust the intensity according to the skin, and do not use it on the same line repeatedly.

Please charge the device at least once a month although it is not used for a long time.

Please note that Ultralife 3, Ultralife 9 Cartridges are NOT Compatible with the Homethera device.
Specification: