AROMATICA Reviving Rose Infusion Serum100ml
This rose serum delivers skin a luminous look while moisturizing the skin and improving fine wrinkles. Find your natural glow with our exclusive acai ingredients – elder elderberry, raspberry, Indian gooseberry, rosehip fruit, and plum. Damask rose water, marigold extracts create a healthy moisture barrier. Elderberry, which is loaded with vitamins, and Indian gooseberry extracts support skin elasticity and health. Delivers deep hydration from inside and provides a radiant glow all at once. A rose serum is infused with dried Damask rose and Damask rose petals freshly picked by hand daily, made using natural extraction and infusion methods to preserve the active ingredients in our plant-based materials. This means effects, not just scent or even the rose's freshness, go straight to skin. Savor the elegant softness of serenity inducing real rose.
Is your skin dry? Try the skin-nourishing Rose Serum now!
Extraction method
Steam Distillation: A method of extraction invented by the Persian chemist Ibn Sina (also known as Avicenna) in the 10th century by using steam to extract essential oil and floral water (also known as hydrosol) from flowers and herbs. Floral water (hydrosol) with water-soluble aromatic ingredients provides its original fragrance and energy to the skin for balanced skincare.
Decoction: A method of extraction by boiling herbs or medicinal plants in water over low heat for a long time to extract active ingredients. It is a physical method that has a long history and extracts active ingredients effectively from natural materials.

Main Features
Naturally derived Damask rose and Damask rose petals: which are freshly picked by hand and provide the skin with deep moisturization.
Brightening Rose Serum: that delivers skin a luminous look while moisturizing the skin and improving fine wrinkles.
Hydrates And Moisturizes: it hydrates and moisturizes the skin barrier inside and out with our carefully formulated Damask rose water and marigold extracts.
Contains Anti-aging And Wrinkle Fighting Properties: it leaves your skin firm and youthful when applied consistently.
Main Ingredients
Rosa Damascena Flower Extract, Rosa Damascena Flower Oil, Aloe Barbadensis Leaf Extract, Calendula officinalis flower extract, Phyllanthus Emblica fruit extract, Rosa canina fruit extract, Rubus idaeus leaf extract, Sambucus nigra fruit extract
How to use
Apply an appropriate amount of the serum using the dropper.
pat gently to promote absorption into the skin.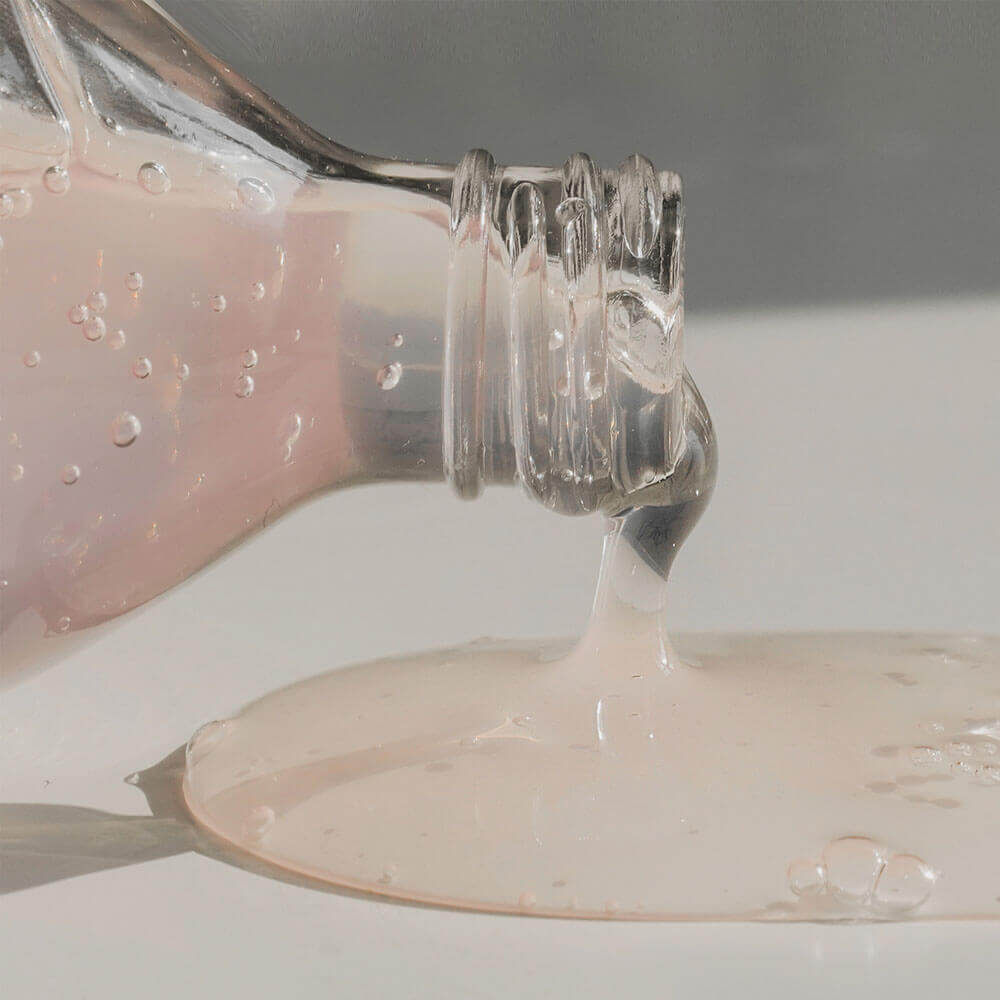 A non-sticky soft pink liquid formula that gently moisturizes your dried skin. If you've been using products like Vitamin C serum, we recommend that you start using Aromatica Reviving Rose serum from now on. Then you'll get a feeling of satisfaction you've never felt before.
Ingredients
Organic ingredients 74.4%, Natural ingredients 94.9%
Aqua, Propanediol, Glycerin, Betaine, Niacinamide, Polyglyceryl-10 Laurate, Panthenol, Phenethyl Alcohol, Aloe Barbadensis Leaf Extract, Sodium Carbomer, Polyglyceryl-10 Myristate, Glyceryl Caprylate, Levulinic Acid, Allantoin, Avena Sativa Protein Extract, Sodium Levulinate, Adenosine, Butylene Glycol, Rosa Damascena Flower Extract, Maltodextrin, Eclipta Prostrata Extract, Rosa Damascena Flower Oil, Citronellol, Melia Azadirachta Leaf Extract, 1,2-Hexanediol, Hippophae Rhamnoides Fruit Extract, Hylocereus Undatus Fruit Extract, Litchi Chinensis Fruit Extract, Mangifera Indica Fruit Extract, Psidium Guajava Fruit Extract, Geraniol, Moringa Oleifera Seed Oil, Calendula Officinalis Flower Extract, Glycine Soja Seed Extract, Morus Alba Fruit Extract, Phyllanthus Emblica Fruit Extract, Rosa Canina Fruit Extract, Rubus Idaeus Leaf Extract, Sambucus Nigra Fruit Extract
For best results, we recommend you try other line products