ILLIYOON Ceramide Derma Facial Cream 50ml, 80ml
The Ceramide Cream is a hypoallergenic moisturizing solution designed for sensitive skin. This Ceramide Cream soothes sensitive skin, strengthens the skin barrier, and maintains the skin's oil-water balance.
Illiyoon, a brand under AmorePacific, has earned the 'Best Brand' award in the Derma Cosmetics category for five consecutive years, from 2018 to 2022, establishing high trust among Korean consumers. AmorePacific Derma Lab offers a professional skin care solution for healthier skin. They conduct safety studies throughout the entire product development process, from raw material selection to formulation, building on their extensive research on sensitive skin.
Did you know that sensitive skin contains less ceramide than healthy skin?
When ceramide, the main component of the intercellular lipids, is insufficient, the skin's moisture retention ability and defense power fall, making it dry easily and the skin barrier weakens, making it easy to react sensitively to small stimuli.
If your skin is severely irritated and sensitive due to dry skin, take care of it with Ceramide Cream from now on!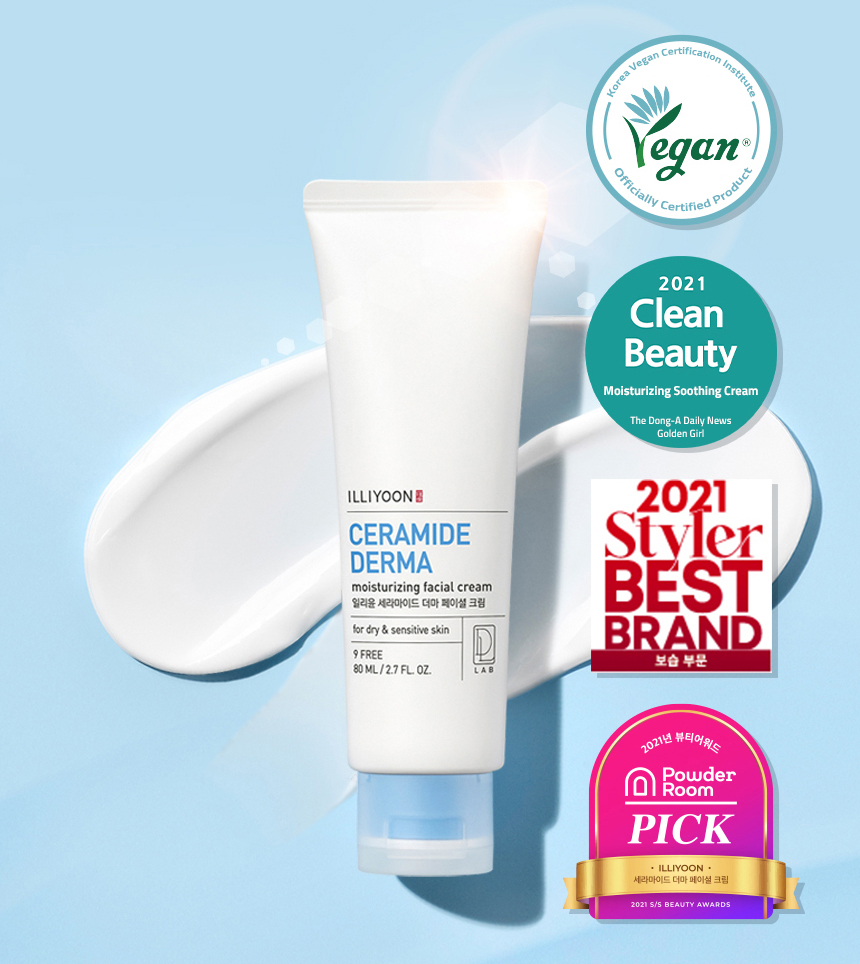 Main Features:
A hypoallergenic facial cream that makes sensitive and dry skin moist and healthy.
Contains Phyto Ceramide™, a moisturizing ceramide derived from soybeans that strengthen skin barriers and provide moisturizing.
Relieving and calming skin irritation: It contains allantoine, which is known to have excellent skin soothing effects, and is suitable for daily use even on sensitive skin.
Improves immediate moisturizing and moisture retention: The ceramide cream contains panthenol, a moisturizing vitamin B5 applied to the skin.
Free of 10 ingredients of concern & Fragrance-free.
Completed 5 skin stability tests.
Illiyoon won the grand prize for best brand in the derma cosmetics category in the Korean Consumer Evaluation for five consecutive years from 2018 to 2022.
Main Ingredients
Phytoceramide: PHYTO CEAMIDIN™, which is a moisturizing-specialized ceramide ingredient derived from soybeans, moisturizes the inside of the skin and makes the skin barrier strong. PHYTO CEAMIDIN™, which is structurally similar to ceramide of healthy skin, is quickly absorbed deep into the skin and delivers moisturizing ingredients from the inside of the skin to relieve dryness in the skin and strengthen the skin barrier.
Allantoin & Panthenol: Ceramide Cream contains twice the amount of Allantoin with excellent soothing effect and vitamin B5 (Panthenol) with immediate moisturizing effect, soothing the skin, supplying enough moisture and nutrition, and moisturizing and healthy care for rough skin due to dryness.
Hyaluronic Ceramide™: Hyaluronic acid, a natural moisturizing factor, and ceramide, which acts as an adhesive for the stratum corneum of the skin, create a strong double moisturizing barrier to protect the skin from external stimuli and prevent moisture loss to make healthy skin that does not dry out easily.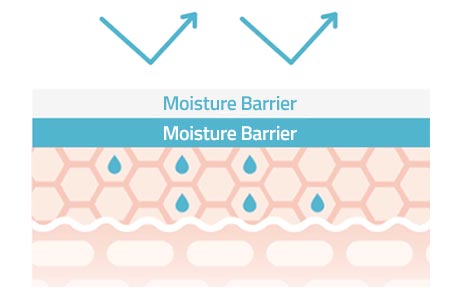 Skin Test
Hypoallergenic Test
The stability test for 5 items was completed through 269 days of sample test.
Completed 5 skin stability tests: Test for panels with sensitive skin, Hypoallergenic test, Non-Comedogenic test, Dermatological test and primary irritation test for sensitive skin
Skin irritation index: 0.0 ((Suitable for use on sensitive skin as well as acne-prone skin.)
Human body application test
Test Institution: Global Medical Research Center Co., Ltd.
Test Subjects: 32 adults with skin who are sensitive to seasonal changes.
Test Period: Jan 11, 2020 to Jan 19, 2020
Results: It is judged to be effective in improving 5 items including the amount of skin oil, amount of moisture, amount of keratin, skin texture, transparency, etc. caused by exposure stimulation in conditions similar to when the seasons change.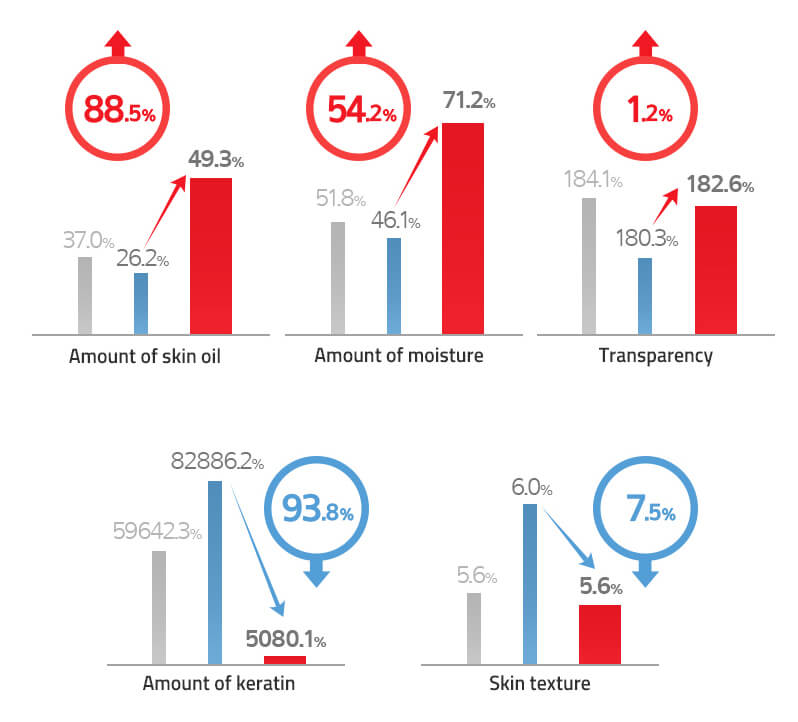 Moisturizing test inside the skin
A test to check the moisture state inside the skin while removing the dead skin cells 10 times.

This is an evaluation method patented by Amorepacific, and it is a method that allows you to directly check the moisturizing condition in the skin.(Patented No: 10-2021-0019437)

Test results: Even if the test participants' dead skin cells were removed 10 times, the moisturizing ingredients were confirmed in their skin.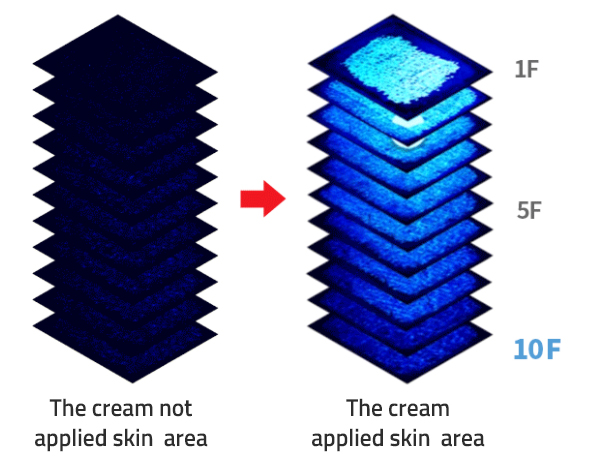 Moisturizing duration test
It keeps your skin moisturized for about 100 hours until the next morning, giving it a moist feeling.
Formulation:
A cream-type formulation that applies smoothly and permeates quickly without white residue. It is quickly absorbed into the skin and is not sticky.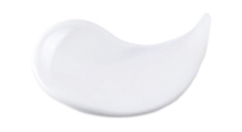 How to use:
At the stage of using the cream, take an appropriate amount and gently spread it over the entire face according to the skin texture.
Recommended for:
Those who have sensitive skin.
Those who have dry skin.
Those who want to moisturize their skin and strengthen their skin barrier.
Those looking for hypoallergenic cream.
Differences by-product of Derma Line
Free of 9 ingredients of concern & Fragrance-free
Free of 9 ingredients of concern: Animal raw materials,  Mineral oil,  Polyacrylamide, Imidazolidinyl Urea, Triethanolamine, Tar pigment, Paraben, Fragrance, and PEG surfactant
Fragrance-free: It does not contain fragrance, so you can feel the unique smell of the ingredients.
A vegan certified product
This ceramide cream doesn't contain animal ingredients.

A product officially certified by the Korea Vegan Certification Institute.
Ingredients:
Water, glycerin, butylene glycol, squalane, phenyl trimethicone, pentaerythrityl tetraethylhexanoate, dicaprylyl ether, sucrose polytearate, 1,2-hexanediol, glyceryl stearate, Glyceryl stearate citrate, cetearyl alcohol, hydrogenated polyisobutene, hydroxyethyl acrylate/sodium acryloyldimethyltaurate copolymer, propanediol, xanthan gum, acrylate/C10-30 alkyl Acrylate crosspolymer, panthenol, glyceryl caprylate, tromethamine, ginseng water, ethylhexyl glycerin, disodium EDTA, sorbitan isostearate, allantoin, black soybean oil, beta-glucan, acrylate/stearylmetha Crylate copolymer, white throat mushroom spore extract, hyaluronic acid, Shiho root extract, Japanese angelica root extract, lobular vein mulberry root extract, ceramide NP (45ppm), phytosphingosine, hydrogenated lecithin, tocopherol, Canola oil, rosemary leaf extract