VODANA Crimping Triple Flow Wave Iron 32mm
Vodana crimpling triple flow wave iron considers the best curling iron lately
VODANA  is the brand that won the Grand Prize in the Hairstyle category in Korea's First Brand AWARD 2021!
Can produce a wave style perm on your own in 10 minutes without the help of others.
A wave perm has been done with a single touch of Vodana, the best curling iron!
The best curling iron that makes triple flow wave
A wise choice for safer styling! Embedded plates let you create wavy hairstyles without worrying about getting burned!
Safety Excellence & Fast heat up
Embedded plates compensate for the shortcomings of existing exposed plates for safer styling. Fast temperature reach allows you to quickly style anytime, anywhere.
Look at the best curling iron's heat plate width that is thicker than the existing 25 mm heat plate.
Main Features
Ceramic coated heat plate: The ceramic coated heat plate protects the cuticles, seals, and creates shiny hair.
Speed to reach the right temperature: Reaches the temperature needed to perm within 25 seconds.
Exquisite mermaid waves: 2 wavy plates enable easy and exquisite wavy hairstyle, create more exquisite mermaid waves *Heat plate width: 25mm
Embedded heat plate: Embedded heat plates unlike general curling irons enable safe styling
Auto shut off after an hour: When power is turned on for an hour, the power shuts off automatically to prevent overheating. Safe from fire hazards and reduces energy waste.
360° swivel cord: 360° swivel cord eliminates inconvenience such as wire twisting
5- step temperature adjusting function: Button-type temperature control allows various temperature adjustments depending on the hair condition from 140 c to 220 c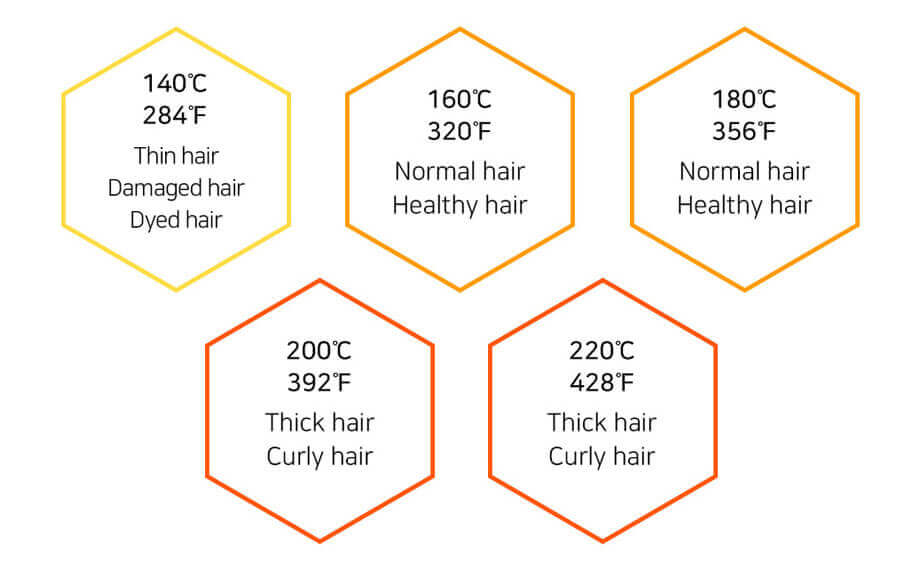 How to use
Clap an appropriate amount of hair with the plates.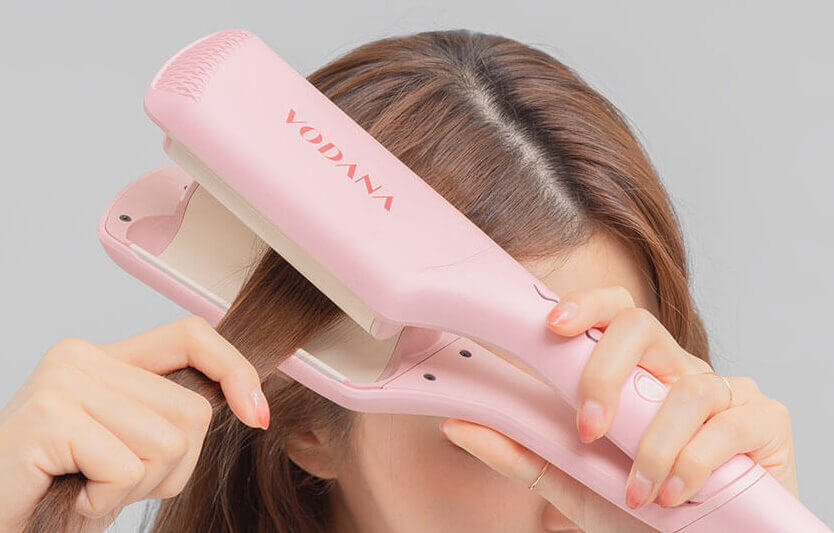 2. Continue clamping down from the last wave point. That will allow you to create more natural curls.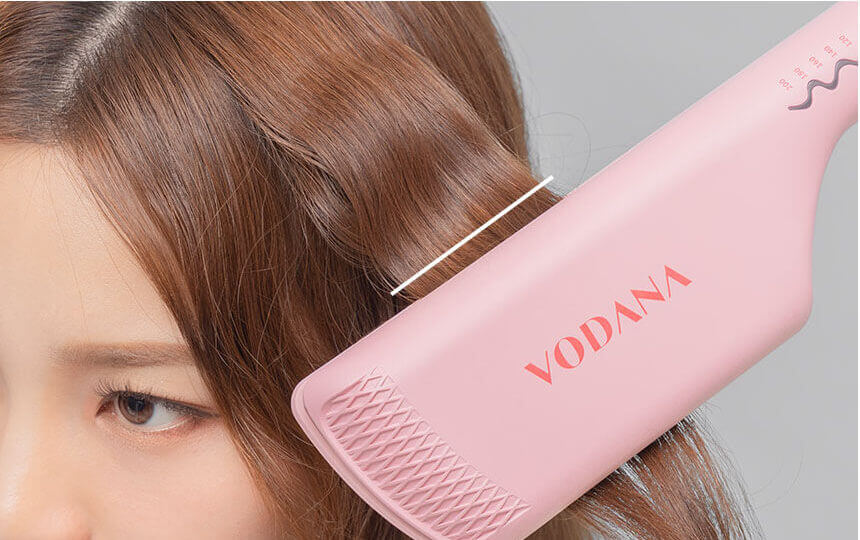 3. Repeat the above steps from top to bottom.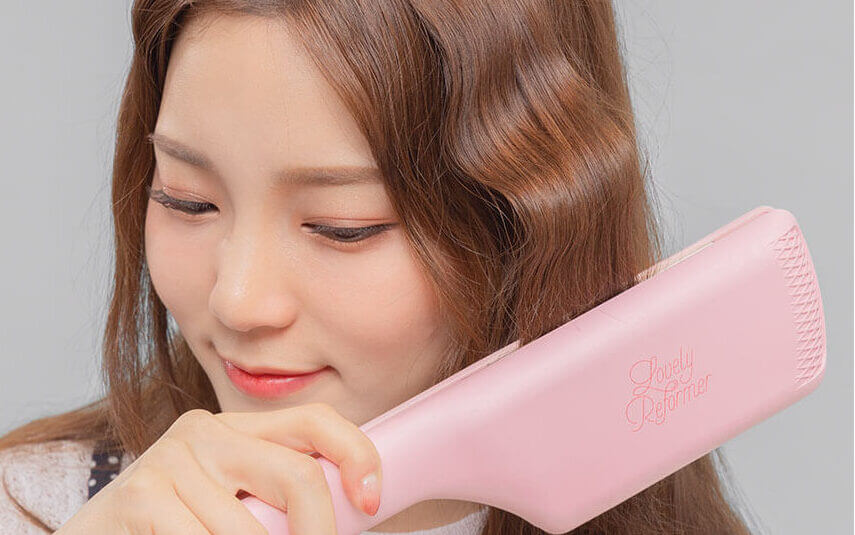 VODANA Crimpling Triple Flow Wave iron Great for styling children's hair too!
Tips
If the curling iron has been used steadily for more than 2 to 3 years, the iron must be inspected and replaced for safety reasons.
When unplugging the power cord, do not pull the wire by force and pull it by the top of the plug.
Do not wrap the wire around the iron, it can cause the wire to twist and break.
Keep out of reach of children, infants, and pets, when the wire cord is stripped by your pet, please contact the AS center for repairs.