SOME BY MI Propolis B5 Glow Barrier Calming Cream 60g
The best honey cream for your face has lost its radiance due to tired and dull skin. If your skin is in a status where it is stimulated or has lost its radiance, it's a sign that your skin is exhausted. If your skin is in this state, you need care to restore your skin to its normal phase.

Your worries about increasing skin problems…
If you are stressed out by skin problems such as excess face oil, vitality-less skin, external irritation, lack of moisture, and dull & dry skin as well as problematic skin, you need special skincare for your skin.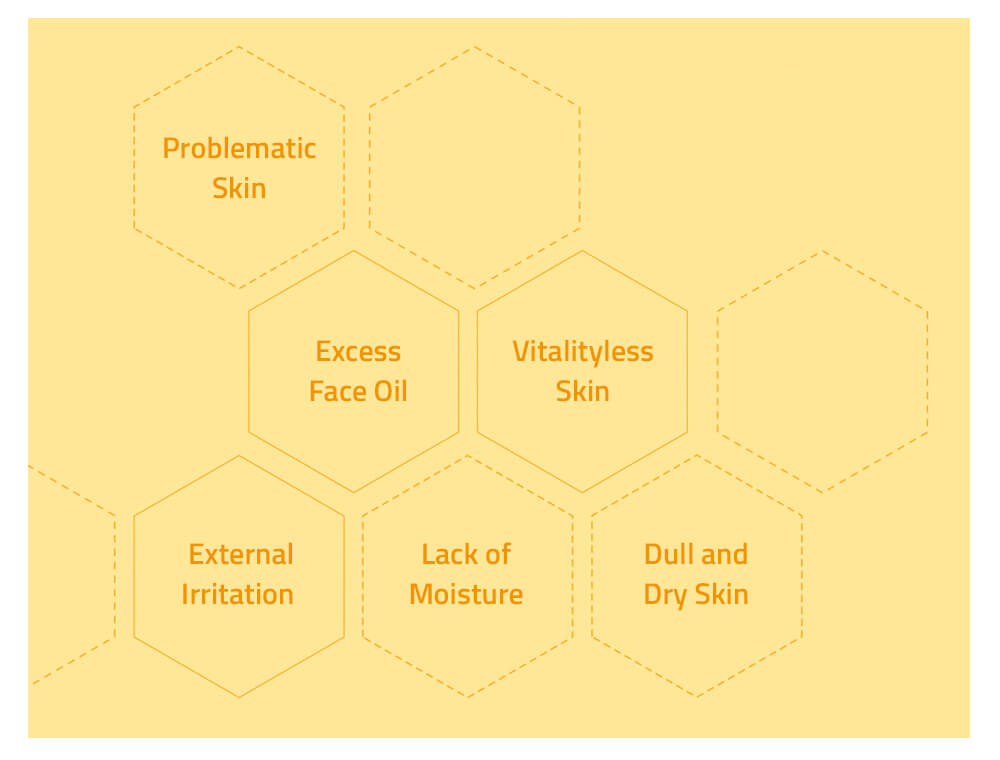 Take care of complex skin problems with the amazing power of Propolis obtained from bees!
This honey cream contains an amount of honey that is equal to one jar of honey which contains rich nutrients, helping to soothe your skin and turn it into a nice elastic skin.
It's time to meet Propolis B5!
Main Features
A honey cream that uses the Propolis's power to give elasticity to your tired and dull skin and provide healthy natural glow.
Contains 80% of 4 honey ingredients including real honey.
Contains Pro-Panthenol™, which combines Propolis and Panthenol (B5) in an optimal ratio for skin barrier care.
Contains a variety of ingredients that increase skin balance, helping to care for complex skin problems.
A double functional cosmetic for wrinkle improvement and whitening.
Completed the dermatological test.
Contains 4 types of honey ingredients, including real honey.
Propolis: Helps soothe the skin and strengthen the skin core.
Yellow Canola Honey: Rich nutrition, moisture supply, and maintain
Manuka Honey: Rare honey from New Zealand, Deep and rich in nutrition, It helps to soothe problem skin.
Royal Jelly: Rich nutrition,  moisture supply
Pro-Panthenol™, Perfect combination for elasticity and good health!
Somebymi developed Pro-Panthenol™ independently by mixing 710,000 ppm of Propolis and Panthenol at an optimal ratio to care for skin barriers and make them elastic and healthy.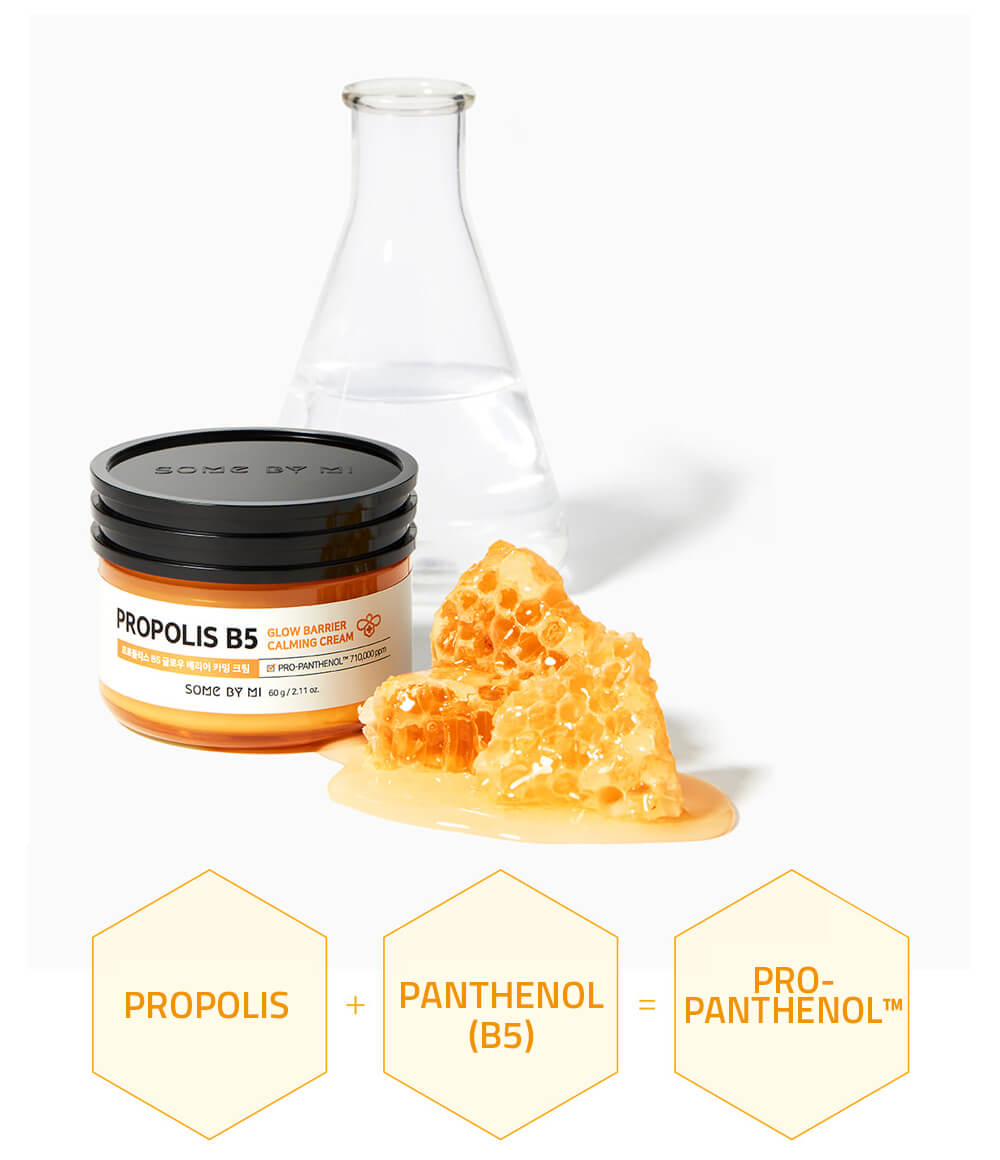 Use B5 Honey Cream With Confidence, Totally Safe For Sensitive Skin!
This calming honey cream is safe for sensitive skin, even for acne-prone skin and the problematic skin that becomes sensitive because of the external environment. It's made of natural ingredients that will be gentle on your skin. Free of 20 harmful ingredients that may worry you, like Alcohol, Paraben, Silicone…etc.
Main Ingredients
Propolis: A protective substance created by honeybees to protect the honeycomb, rich in nutrients, and this way helps to soothe the skin, provides skin core enhancement and strengthens the skin barrier.
Honey Extract: Ingredients extracted from honey such as Yellow Canola Honey and Manuka Honey, Prevents skin drying with strong moisturizing action, Gives vitality to the skin
B5 (Panthenol) 1%: Has skin moisturizer and lubricant functions similar to glycerine, also has effects such as skin regeneration, moisturizing and anti-inflammatory.
Ceramide, 4 Hyaluronic Acid, Postbiotics: A variety of ingredients that increase skin balance, helping to care for complex skin problems, hydrating, and nourishing the skin deeply.
Truecica: A soothing ingredient made by Some By Mi with 4 types of ingredients: Tea Tree Leaf Water, Centella Asiatica Extract, Centella Asiatica Leaf Extract, and Artemisia Princeps Leaf Extract.
Skin Tests
Primary Irritation Test For Sensitive Skin
Test Institute: Maridiem Dermatology Research Institute.
Test Method: They measure the skin irritation reaction after 30 minutes of applying the cream then after 24h.
Test Result: Propolis B5 Glow Barrier Calming Cream is safe for sensitive skin causing no irritation with an irritation index of 0.00.
*There might be individual differences.
Formulation
A moisturizing cream that isn't sticky at all, absorbs well into the skin, and leaves a refreshing finish.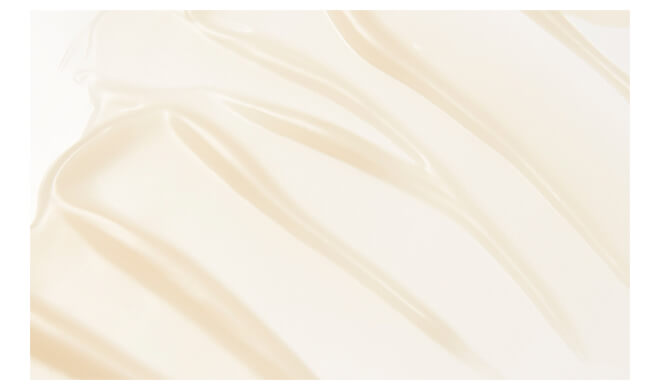 How to use
At the stage of using cream, apply a proper amount.
Spread from the inner part of the face to the outer area and gently pat to absorb.
TIP# Apply a thick layer for evening skincare and use it as a sleeping pack.
Recommended for
Skin that needs blemish calming care.
Skin that easily becomes sensitive to tiny stimuli.
Skin that is concerned about irritation from wearing a mask.
Rough skin due to extreme inner dryness.
Those who want non-sticky, moisturizing nutritional cream.
Those who want radiant-looking skin.
Ingredients
Propolis Extract(70 %), Honey Extract, Butylene Glycol, Glycerin, Niacinamide, 1,2-Hexanediol, Centella Asiatica Extract, Panthenol(1 %), Melaleuca Alternifolia (Tea Tree) Leaf Water, Lactobacillus Ferment Lysate, Royal Jelly Extract, Beeswax, Centella Asiatica Leaf Extract, Artemisia Princeps Leaf Extract, Madecassoside, Madecassic Acid, Asiaticoside, Asiatic Acid, Ceramide NP, Sodium Hyaluronate, Hydrolyzed Hyaluronic Acid, Sodium Acetylated Hyaluronate, Hydrolyzed Glycosaminoglycans, Simmondsia Chinensis (Jojoba) Seed Oil, Malt Extract, Trehalose, Arginine, Tocopherol, Adenosine, Diphenylsiloxy Phenyl Trimethicone, Caprylyl Methicone, Sorbitan Oleate, Inulin Lauryl Carbamate, Behenyl Alcohol, Sorbitan Isostearate, Caprylyl/​Capryl Glucoside, Xanthan Gum, Carbomer, Dimethicone/​Phenyl Vinyl Dimethicone Crosspolymer, Acrylates/​C10-30 Alkyl Acrylate Crosspolymer, Sodium Acrylate/​Sodium Acryloyldimethyl Taurate Copolymer, Polyisobutene, Water, Benzyl Glycol, Ethylhexylglycerin, Raspberry Ketone, Disodium EDTA, Fragrance, Benzyl Alcohol, Coumarin.
For great results try the whole Propolis set.