MISSHA NO RETOUCH LASH SERUM 10g
Best Eyelash Serum, MISSHA presents to you this nourishing eyelash serum that helps promote stronger and lusher lashes. Without any irritation as it's tested safe for irritation, So get ready to experience healthy beautiful looking eyelashes form having the suitable nutrition that your eyelashes needs!
Can get professional care for your eyelashes with this serum at home every day.
Main Features:
Best Eyelash Serum that provides eyelashes with the needed daily nutrition from Biotin, Panthenol and Quad Peptide  etc.
It's a serum with a pH structure similar to that of eye tears (pH 6.0 (+/-0.5) Which means it saves the eyelashes moisture and blocks it in.
Contains Niacinamide and Caffeine to provide hair with full of energy and nourishment.
Skin Irritation Test Completed.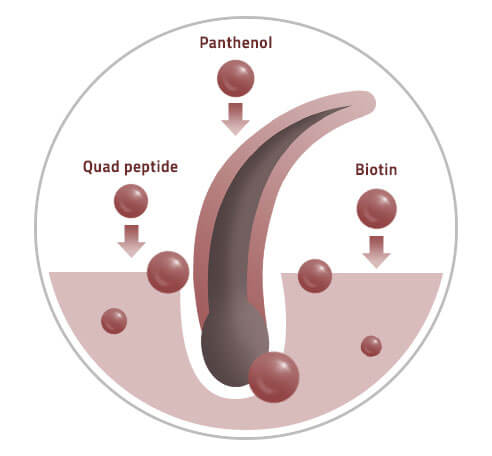 Best Eyelash Serum that gently takes care of lashes with Panthenol, Biotin and Quad Peptide.
Main Ingredients:
Quad Peptide: Provides eyelashes with nutrition and elasticity.
Panthenol: Keeps the shine.
Biotin: Supplies eyelashes with nutrition.
Caffeine: provides Energy.
Hydrolyzed Keratin: Conditioning.
Hydrolyzed Silk: Elasticity.
Hydrolyzed Collagen: Conditioning.
How to Use:
1. With the soft part of the eyelash serum brush click lightly along your eyelashes line.
2. Use the brush to brush the other side of the eyelashes.
3. Tip! If you use this product from once in the morning and once at night you will get strong eyelashes in no time!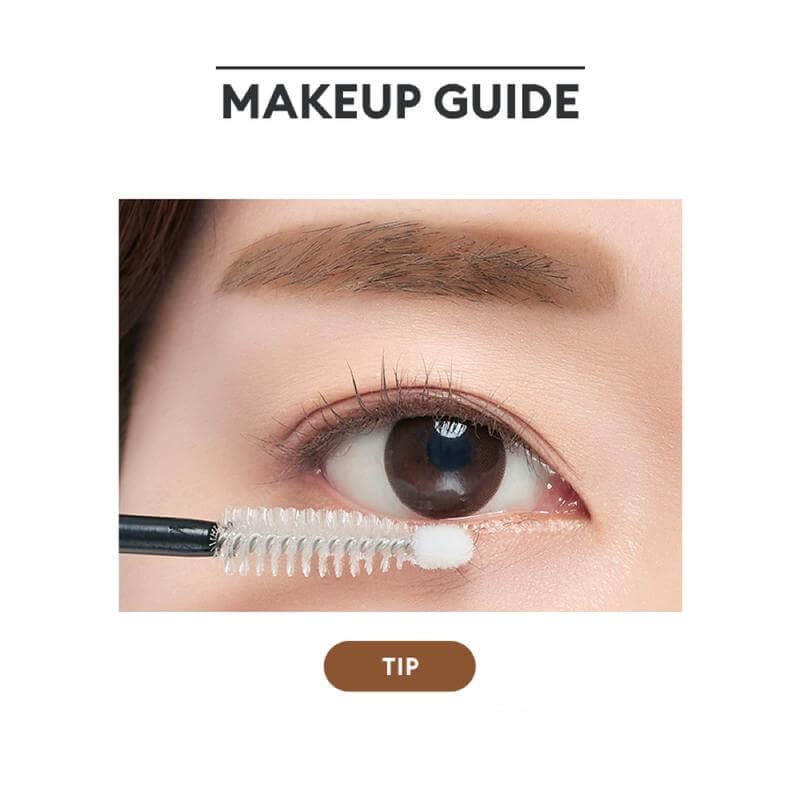 No Retouch Lash Serum is a transparent mascara that not only corrects natural eyelashes, but also loosens lashes naturally.
Recommended for:
Those with weak eyelashes, whose eyelashes fall off easily when cleansing their face.
Those who have damages eyelashes due to sticking false lashes…etc
Those who need an Eyelash serum to have elastic long eyelashes.
No Retouch Lash Serum contains Niacinamide and Caffeine to provide hair with full of energy and nourishment.
Ingredients:
Purified Water, Butylene Glycol, Glycerin, 1,2-Hexanediol, Hydrolyzed Keratin, Hydrolyzed Silk, Hydrolyzed Collagen, Ammonium Acryloyldimethyltaurate/VP Copolymer, Panthenol, Pentylene Glycol, Niacinamide, Hydroxyethylcellulose, Biotin, Caprylyl Glycol, Myristoyl Pentapeptide-17, Biotinoyl Tripeptide-1, Copper Tripeptide-1, Acetyl Hexapeptide-8, Caffeine, Disodium EDTA, Benzoic Acid, Sodium Benzoate.