BTS
Model Figure For Your Monitor (Rm, Jin, Suga, J-Hope, Jimin, V, Jung Kook)
Don't you want to enjoy BTS' TinyTAN concert on your desk? TinyTAN on the desk that makes you happy every day!
These BTS' TinyTAN model figures are made of non-toxic PVC materials and are also made of high quality with vivid details for each member. Sit your favorite member on your monitor among the cute TinyTAN model figures of the seven members.
What is TinyTAN?
Big Hit Entertainment, BTS' agency, launched TinyTAN, BTS' character, in August 2020. 'TinyiTAN' is a character in which seven BTS members were born in a cute looks. It is a concept that BTS's second self is revealed and becomes a character, and it has a worldview that crosses the real world through the Magic Door.
TinyTAN will not only reflect the characteristics of each BTS member, but also the good influence, empathy, and healing messages they have delivered through music and performances, and will be released to the public, including ARMY, with various contents. TinyiTAN's Magic Door contains the message 'Every dreamer has their own magic door.'
If your favorite BTS member sits on your monitor, you will be able to receive positive energy from him every day.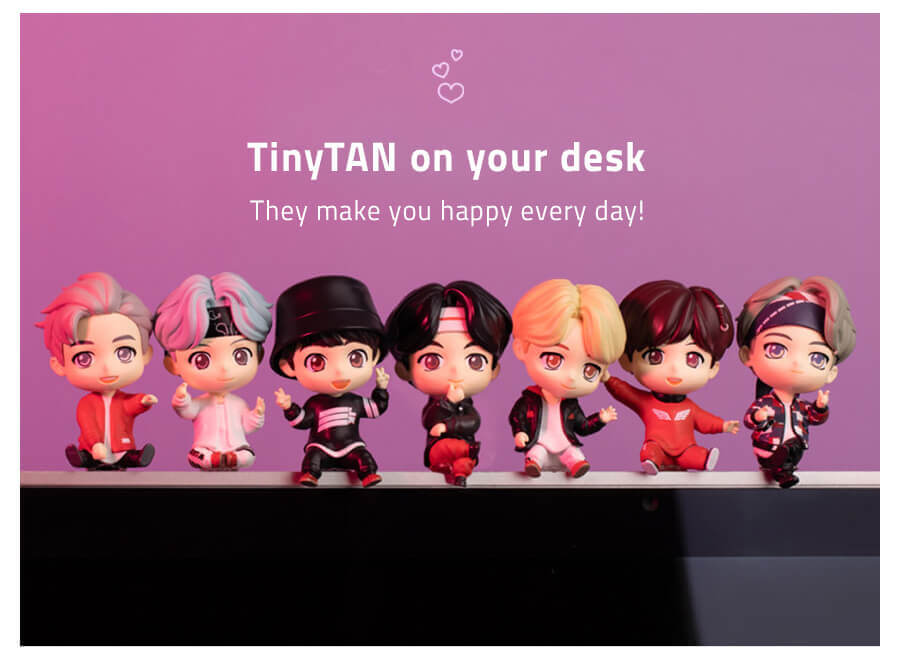 If you have a few BTS model figures, your desk will soon turn into their concert hall.

Each model figure has a different facial expression and pose!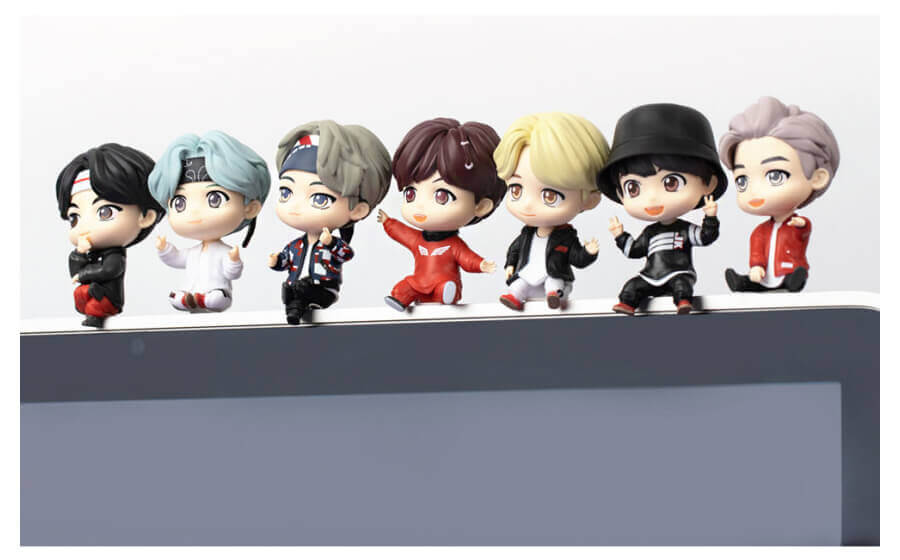 These BTS TanyTAN model figures are cute and pretty not only from the front view but also from the back side view.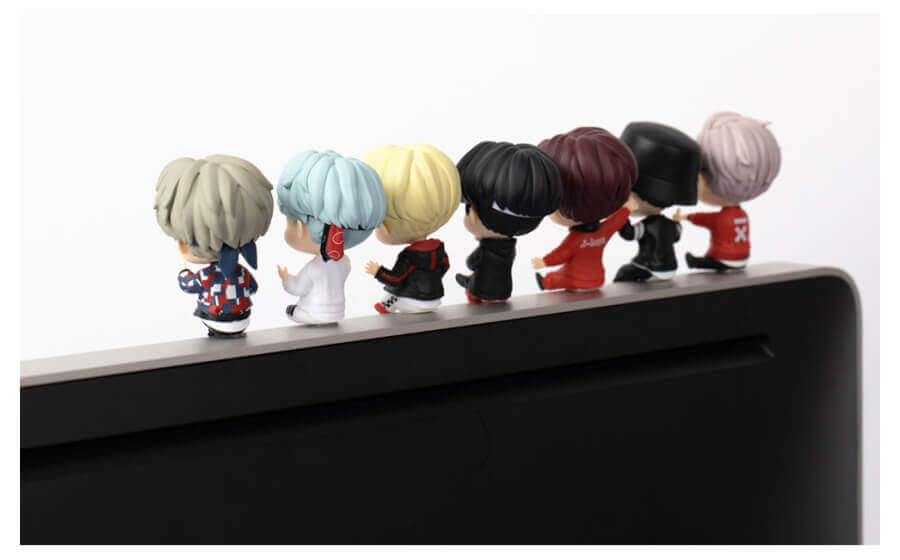 Specifications of each member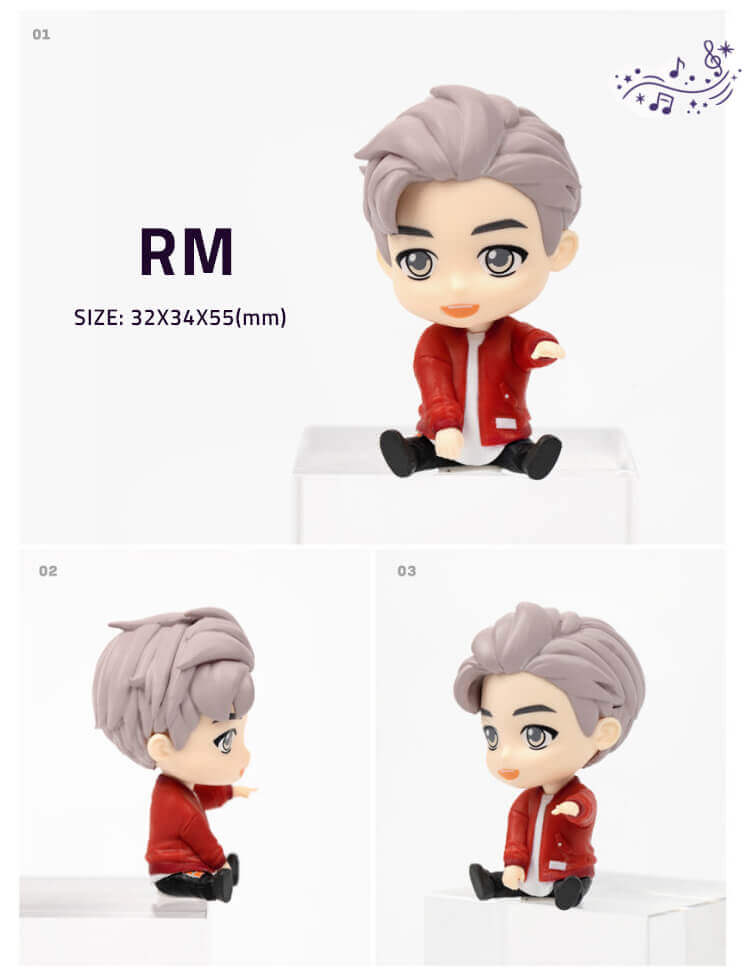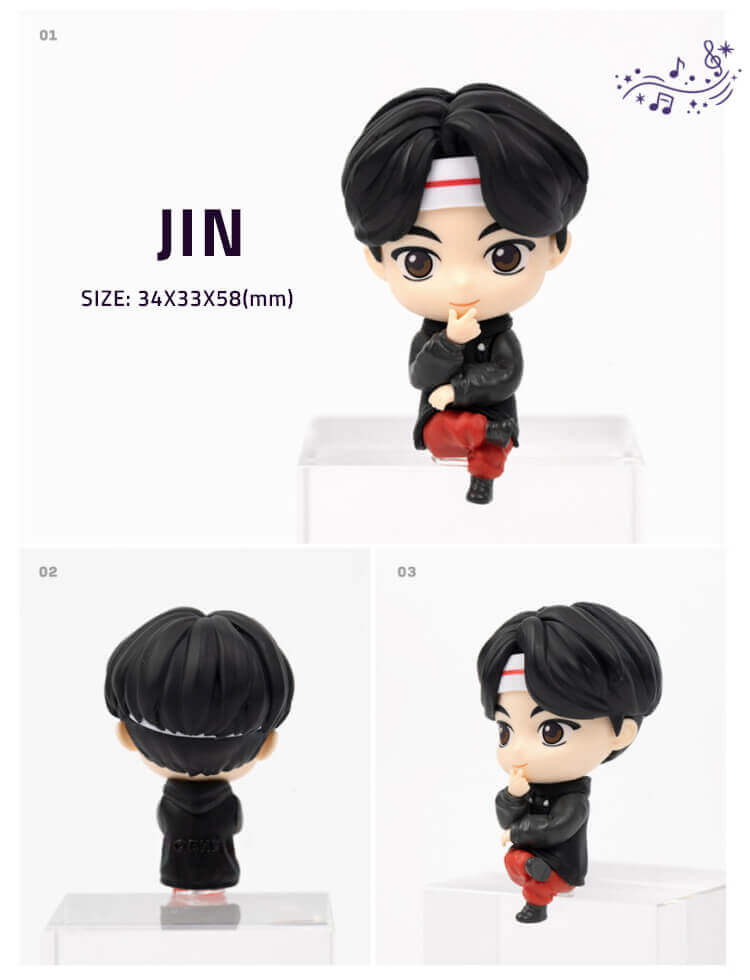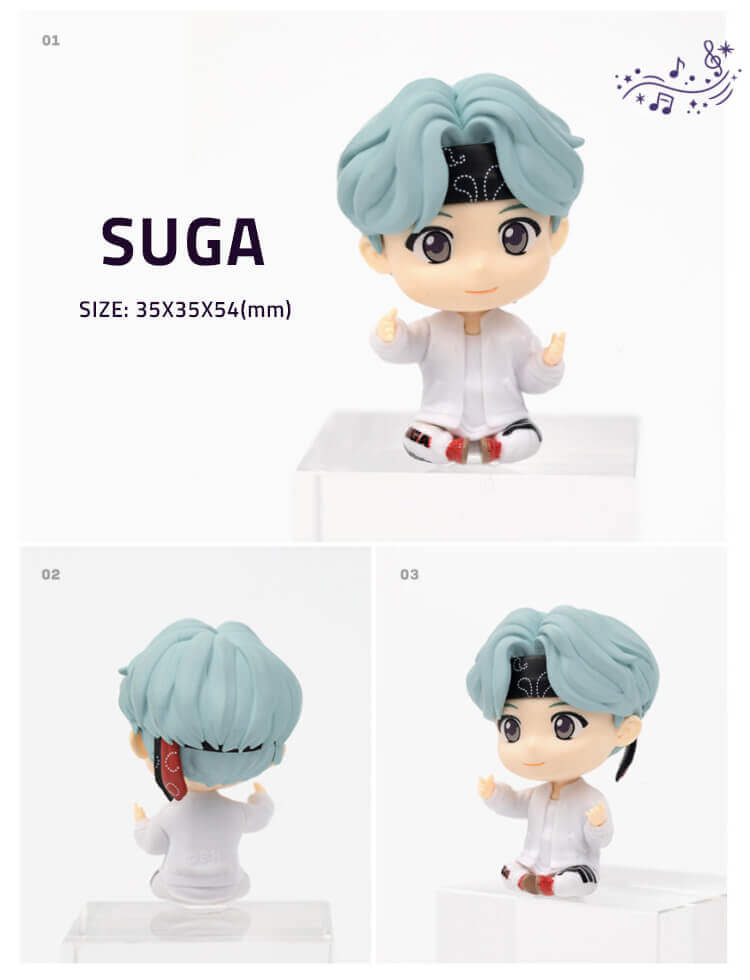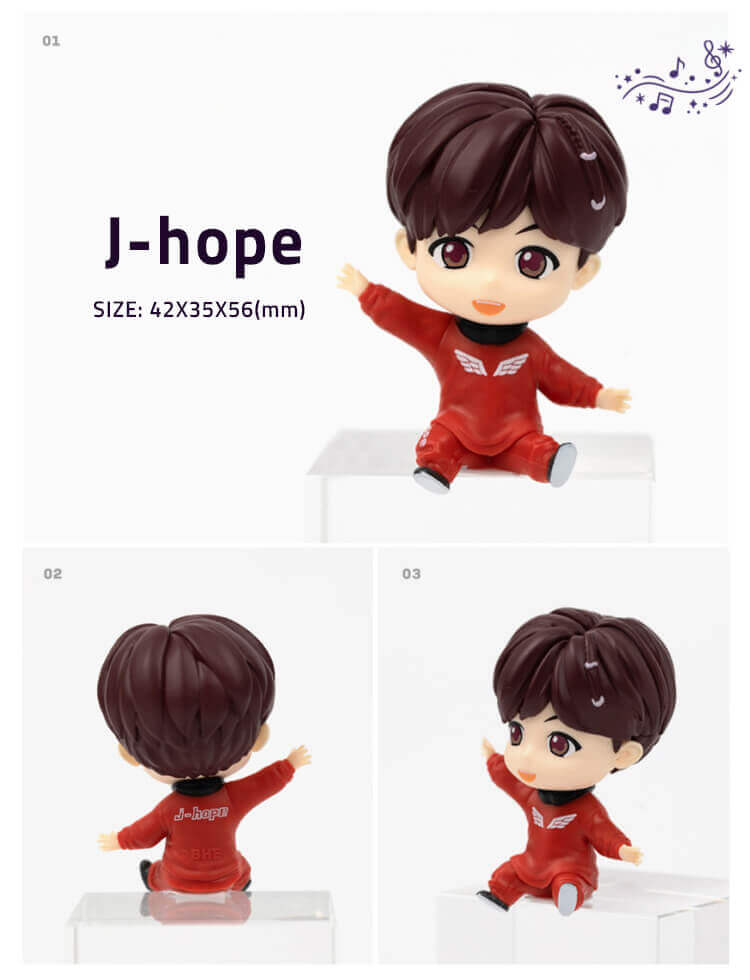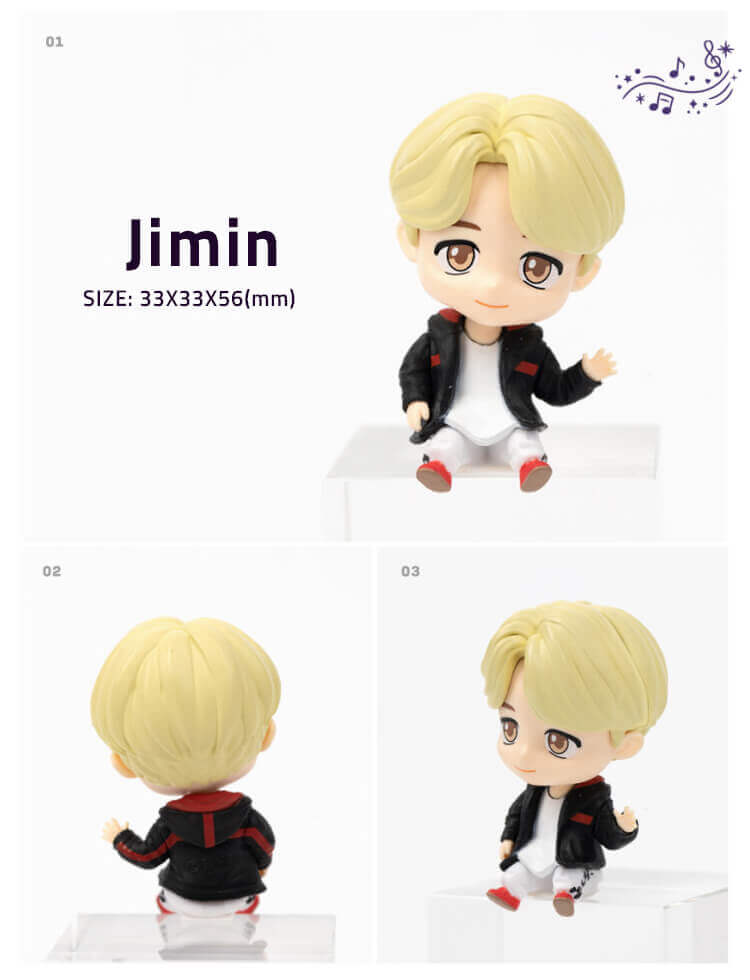 Product Name: TinyTAN Monitor Model Figure
The material of model figures: PVC(NON-TOXIC)
Production: Royche Corporation Ltd. (Royche  is a company that has signed an official license agreement with Big Hit IP Co., Ltd.)
Country of manufacture: China
How to attach these to your monitor
There is a gel-type super-strong 3M double-sided tape in the packaging box. You can attach this tape to the center of the bottom side of the model figure and attach it to your monitor.
 Attach double-sided tape to the center of the bottom side of the model figure.
After removing the protective film of the tape, attach the model figure to the position on the top of the monitor you want to attach, and then press it from top to bottom to completely secure it.
If you want to move it to another location, you can remove the existing tape attached to the bottom side of the model figure and attach the extra new tape to the bottom side and move it.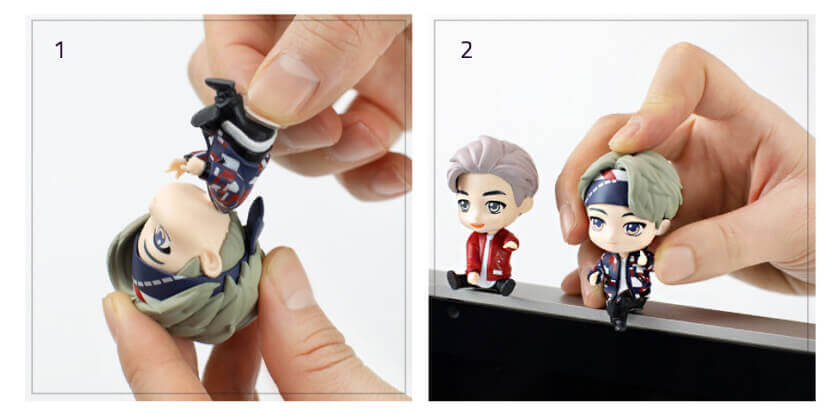 Components
Each model figure is contained in a separate packaging box.
Model figure
Double-sided tape.