SOME BY MI Cereal Pore Foamcrub 100 ml
Face scrub & cleansing product for sensitive skin, Somebymi presents to you the new face scrub Cereal Pore Foamcrub that will not only mildly peel your skin, gets rid of blackheads, residues in pores, and dead skin cells but will also keep your skin hydrated as it contains finely ground nature-derived cereals particles.
It's time to say goodbye to the blackheads and dead skin cells that have been bothering you.
Dead skin cells and blackhead have always bothered you, but have you had trouble removing them because you have sensitive skin?
A Cleansing Foamcrub for deep cleansing that natural-derived grains make up 72% of its full ingredients!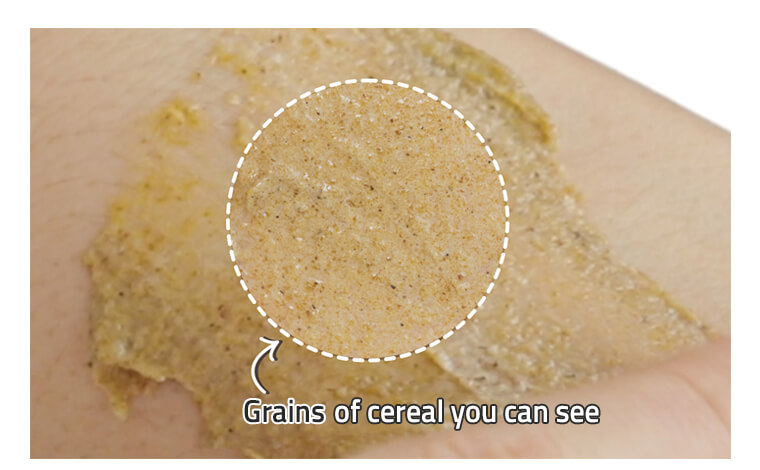 Particles of cereals derived from nature, which you can see with the naked eye, act as a hypoallergenic scrub for exfoliating dead skin cells, and rich bubbles help meticulous cleansing to complete clean skin without worrying about irritation.
Exfoliating is very important in a skincare routine. You can use Cereal Pore Foamcrub to cleanse and exfoliate at once!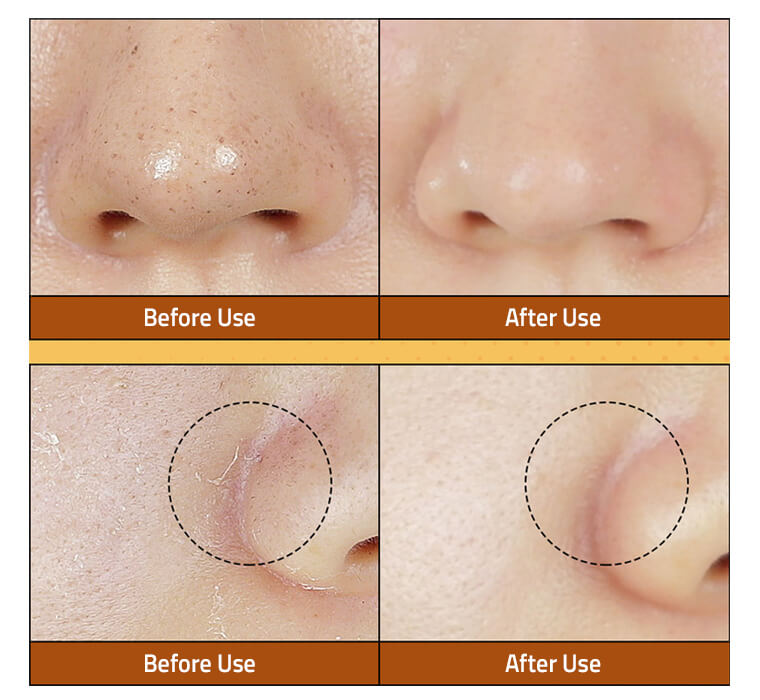 Main Features
Cleansing and exfoliating all at once!
Nature-derived fine cereals powder, which accounts for 72% of full ingredients, can make clean skin without worrying about irritation.
Completed skin irritation test.
Perfect cleansing effect! Try it every day!
Removal of waste for clear skin: Deep cleansing, the start of clean skin care.
Blackhead care in pores: Make a clean and smooth nose.
Exfoliating care for all your skin: Smoothly and cleanly remove dead skin cells that form like scales produced by dry skin.

Main Ingredients
Rice Bran Extract 70%, Walnut Seed Extract, Chestnut Shell Extract, Perilla Ocymoides Seed Extract and Lentil Seed Extract.
Customers Satisfaction
These reviews are inspired by real beauty bloggers after trying face scrub Cereal Pore foamcrub
Bbeunso: Even though it is in scrub-foam texture, it creates bubbles to be less irritating on the skin.
Zaro: Complete cleansing of my daily makeup! lip makeup, eye shadow, eyeliner, and mascara, Gone! full and reliable makeup cleansing made my life so much easier.
Shining: Scrub and cleansing at the same time Easy & skin-friendly. No artificial surfactant. Five-grain ingredients such as rice bran and nutshell feel easy on my skin
Snowman: Amazing! Scrubbing and foam cleansing at one go.
Removing dead skin cells while erasing makeup! So convenient and ingenious!
Skin Test
Completed Skin Irritation Test
Test Institute: Korea Institute of dermatological sciences.
Test Subjects: 33 women.
Test Results: It's approved that Cereal Pore Foamcrub is a non-irritating product with an index of irritation of 0.00.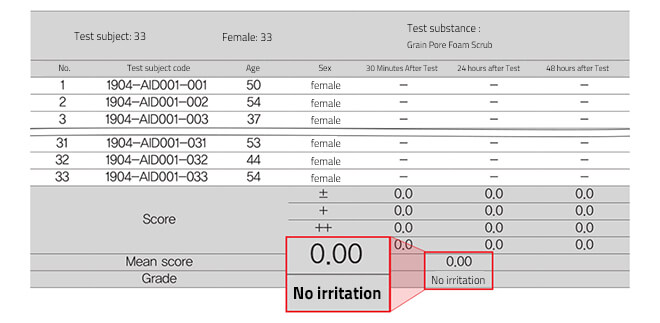 Formulation
A  green cream full of grains turns into a moist and nice foam texture after rubbing it,  it gives you a refreshing feeling after washing your face and won't make your skin tight or dry.
How to use
Squeeze the cleanser at the size of a quarter on the palm.
Mix a little water and rub with palms until you get the foam.
Apply the foam on the face and gently scrub massage.
Wash it and feel the freshly washed face.

Tips
Roll carefully around the nose if you want to get rid of the clogged blackhead.
This face scrub can get rid of dead skin cells not just on the face but other body parts such as foot heels or elbow with continual use.
Recommended for
Looking for a foam cleanser that doesn't leave dryness on the skin.
Unsatisfied with lumpy, dry-flaked makeup.
Sensitive skin needs a gentle removal of dead skin cells.
Concerned about more serious blackheads, sebum.
Looking for a foaming scrub right for irritated skin.
 Ingredients
Oryza Sativa Bran Extract, Oryza Sativa Bran, Glycerin, Stearic Acid, Lauric Acid, Potassium Hydroxide, Myristic Acid, Cocamidopropyl Betaine, Potassium Cocoyl Glycinate, Juglans Regia Shell Powder, Juglans Regia Seed Extract, Castanea Crenata Shell Extract, Perilla Ocymoides Seed Extract, Lens Esculenta Seed Extract, Peg-40 Hydrogenated Castor Oil PCA Isostearate, Peg-32, Inulin Lauryl Carbamate, Polyglyceryl-3 Diisostearate, Peg-100 Stearate, Polyquaternium-7, Water, Phenoxyethanol, Disodium EDTA, Fragrance.